Many prospective clients come to us with questions like, "Why do I need to conference through video vs. phone?" or"What's the value of having an entire conferencing camera system?" I'm here to show you that, yes, it does make a difference. I'm not going to pitch to you why our products are amazing or better than the rest, we'll save that argument for another day ;). I'm here to talk to you today about relationships.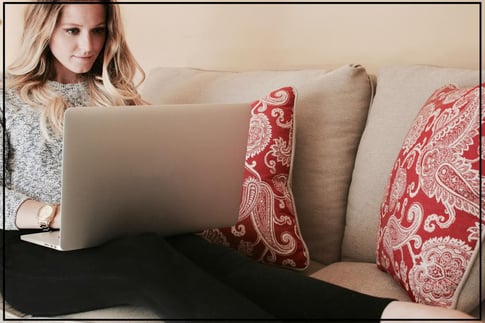 Here's an example of what I'm referring to. You go to your local deli every week to purchase your lunch meats and the occasional pot roast. You choose there as opposed to the supermarket because you enjoy contributing to a local business in your community. Joseph, the butcher, is a jolly old fellow that's owned his delicatessen for 23 years now. He puts a smile on your face every time you walk in with his witty jokes and ability to remember your name, your order, and your kid's name. He tells you about his grandson's soccer trophy and his wife's silly nagging. His products are 30 cents more expensive to the dollar than the supermarket, but it's worth it. That interaction you have with him every time you go to buy your cold cuts is part of a positive relationship you've built with this business owner. Your visits have become a fun experience.
Joseph's the one that's got it all figured out. What's most important and often ignored in business is building and maintaining relationships with your clients and equally as significant, your employees. This can be difficult if you run a large company or a business that doesn't allow for in-person interaction with the client. You're left with reaching your customers via phone and e-mail, or spending the money to travel to meet. Investing in a video conference system provides a solution to these issues and allows you to develope or maintain those relationships.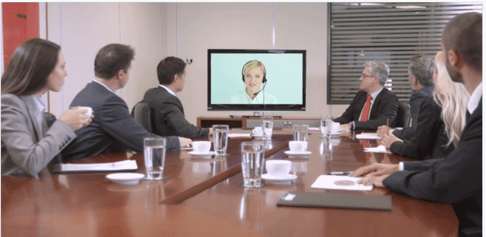 Here's a simple layout of how video conferencing will benefit your business:
1) Reduces Travel Time & Cost

Installing a video conferencing system will eliminate the need for traveling and will, in turn, save you A LOT of time and money on flights, hotels, per diem, etc. This will also likely please your employees by not taking them away from their family and homes on a regular basis. Less travel time also allows employees more time for productive work in the office.

2) Face-to-Face Interaction is ESSENTIAL

I don't say this lightly because it's so crucial. Up to 93% of human communication is non-verbal. My non-verbal COM professor would argue it's much more important than verbal communication. When you can see a person's facial expressions, reactions, and emotions, you will be better able to read them, and receive positive responses from them in turn. This allows for more effective communication.
3) Showcase Your Products

Ever hear the phrase, "You'd have to see it to believe it?" Well here's your chance. With video conferencing, instead of describing how great your product or service is, you can show your audience. That's why companies like QVC just work so well. They've made a billion-dollar business out of show casing their products live. This also saves you the time and energy trying paint the perfect verbal image of your product.
4) Keeps Your Workers Happy

With a minuscule 13% of the world's employees claiming they feel motivated in office, video conferencing may be the way of the future for many workers. By allowing your employees the ability to work from home it shows them you trust them. Forming this rapport will likely influence them to be trustworthy in return. My company allows us to work from home under certain circumstances, and that makes me feel happy for one, but proud that they have faith in me to be able to still do my job. If we need to have a meeting, we can just hop on a video conference call, and I get to conduct my meeting in my pajamas :).
5) It Gives You Credibility
Using video conferencing allows your business to show credibility. It shows that you are "with the times", able to perform in a technically advanced situation, and gives your customers a sense that "their product could be quality, because their conferencing system is quality. Aragon reaseach says that by 2020, more than 50% of businesses with have a video conferencing system. It's important to be preparred when it comes to your own system, to maintain a professional appearance.

To me, it's a no-brainer. However, if you were on the fence, hopefully, this post helped you understand the great value of investing in a video conferencing system. My hope is that you are all able to become a "Joe the butcher".