Hello AV & IT Pros!
PTZOptics offers some of the latest features in video technology. The easiest way to tilt, pan and zoom while using multiple cameras is to set up a joystick controller. The several most common types of joystick controllers are the IP joystick controllers and Analog joystick controllers. These controllers help to position the various different cameras.
IP vs. Analog
There are several differences between IP and Analog-type controllers. The key difference when it comes to choosing between IP and Analog controllers is quality. The IP controller reveals precise, clear-cut footage that will provide a great amount of detail, while the Analog controller often displays footage at a lower quality. Analog controllers are perfectly suitable for footage that does not require a great amount of detail as they are incredibly affordable.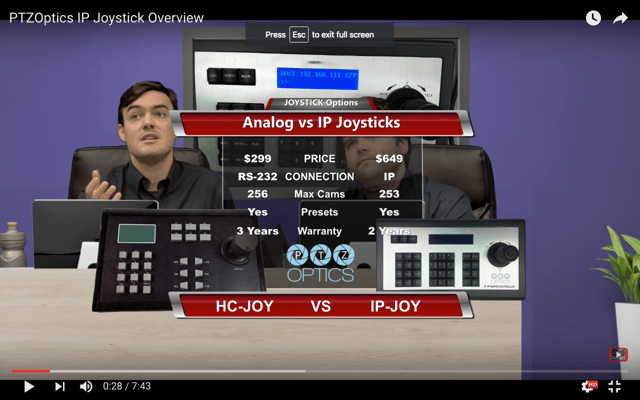 PTZOptics Joystick Features
The latest PTZOptics joystick is The PTZOptics IP joystick. The PTZOptics IP joystick offers several amazing features, such as durable metal housing, ONVIF compatibility, an Auto-Search Network, and it can also operate 253 different cameras at a single time.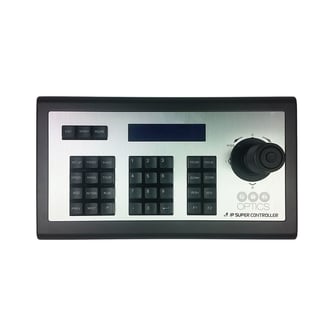 To learn more about the PTZOptics IP joystick, feel free to click here!
---