Hello Everyone!
If you are one of our Crestron AirMedia customers or just interested in wireless presentation technology you should definitely know that Crestron has released a new version of the Crestron Air Media. The new part number for the Crestron Air Media is the AM-101 and we took some pictures to show it off! Below you will see a quick gallery of pictures taken of the new Crestron AM-101.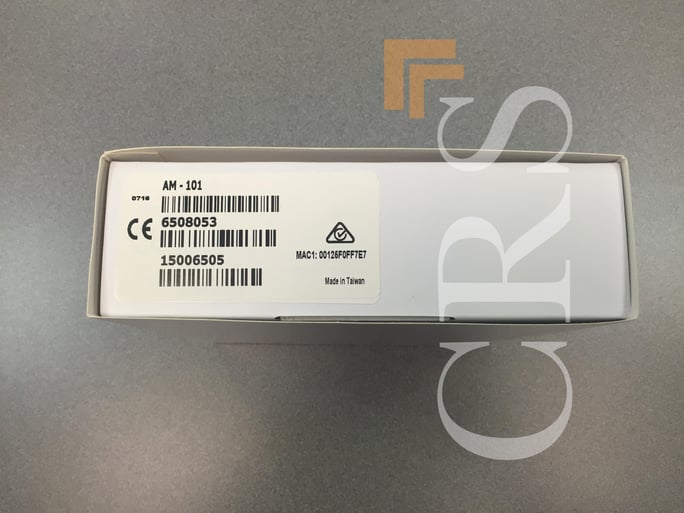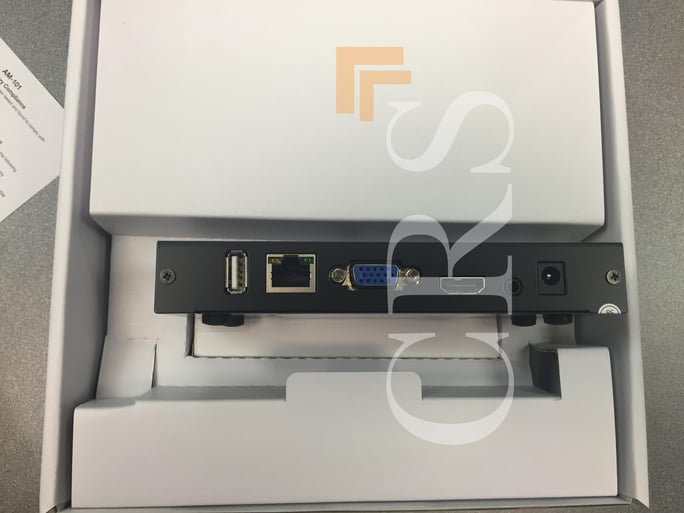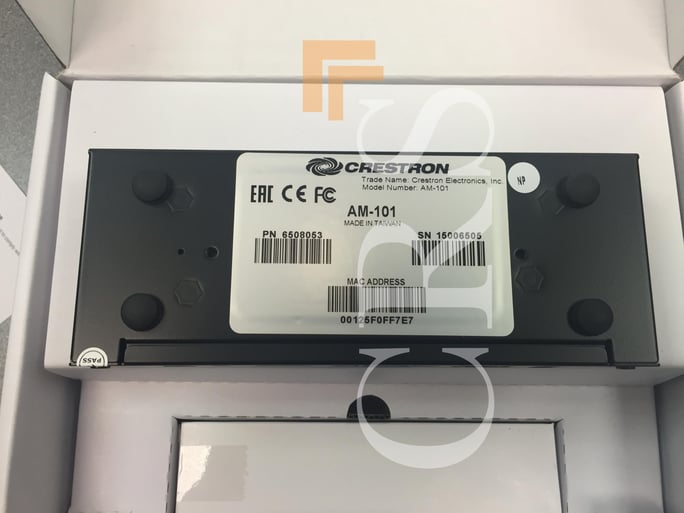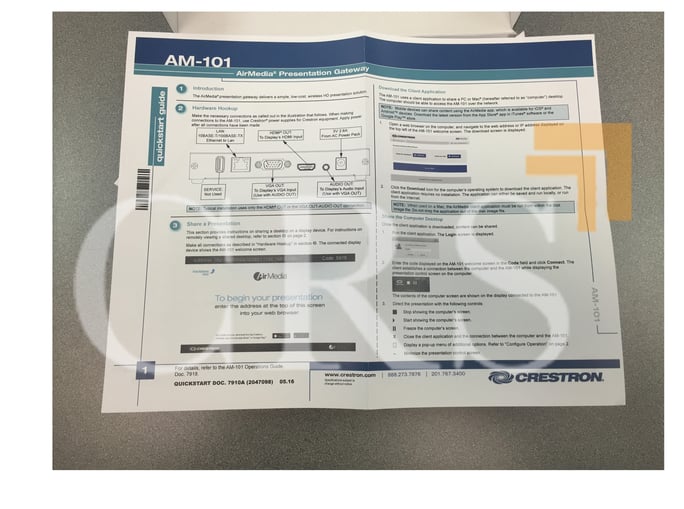 AM-100 vs AM-101?
So what is the difference between the Crestron AM-100 and the AM-101? Actually not that much... But there was enough of a change that Crestron decided to change the part number and create an entirely new SKU for the product. Was this because of all of their competition have updated products? Such as the Barco Clickshare? The Barco CS-100 is now available as the Barco CSE-200. Mersive Solstice now has updated firmware and model numbers as well! So what is this new AM-101?
Well, the interested response from Crestron about their new Air Media AM-101 is that they cannot say publically. I think it's safe to say this feature will be important for those that "Think Different" and use "iOS" devices. But because Crestron and Apple are still working out the legal details in marketing it is up to companies like us to schedule live demos to show off the latest features.
Crestron Air Media Deployments with AM-101
We have looked into the details of this new Crestron Air Media AM-101 and learned that the deployment of this device has not changed. We will still use the LAN (Local Area Network) in conjunction with your WiFi in-order to achieve secure wireless presentation. The Crestron Air Media AM-101 will still use a HDMI connection or optionally a VGA connection to connect to your in room display. Your "in room display" can be either a Projector or LCD and it will display the Air Media details for wirelessly presenting. The presentation below outlines some of the consideration you should make when planning a Crestron AirMedia deployment.
New Crestron Air Media AM-101 Demos
So, without delay we have the ability to schedule Crestron Air Media AM-101 demos at the link below. You can contact sales and learn more about the popular Air Media and it's new features at the link below :)
Want to buy the AM-101? Great we have them in stock!