Ballin' on a Budget is a Guest Post written by Claire Barrett
How To Get More, For Less
Conference rooms and collaboration spaces of all shapes and sizes are changing the way the world conducts business. You shouldn't have to have a big budget to create the best collaboration spaces. We already told you the 5 Musts for The Modern Day Conference Room and now we're sharing our tips and tricks for creating a collaboration space when you're ballin' on a budget.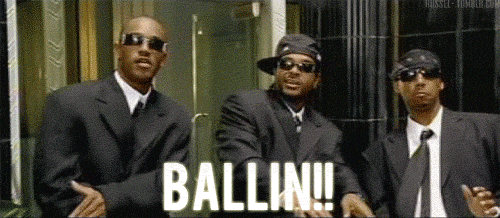 You've Got Too Much Going On
One of the most common budget-breaking mistakes we see is when users have too much product in the room. In one room there might be a conference phone, a speakerphone, and additional speakers. Why would you want all of these different products when you can have one product that does it all? There is no need to spend the extra time and money on all of those unnecessary products. Save yourself the extra cash and spend it on a speakerphone with a dialer pad because you're ballin' on a budget.
Oh No U Didn't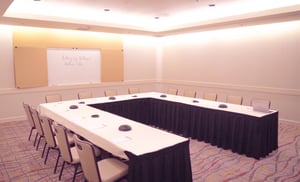 Let's say you have a U-shaped room. Many companies would tell you to get a DSP mixer, microphones, and speakers to deal with the challenging shape of the room. Now, while this is a viable option, it is an option that would cost THOUSANDS of dollars in installation fees and product costs. Our solution for a room like this is simple and cost effective. We recommend getting The Spider and just daisy chaining it! You can daisy chain up to 15 Spiders to provide full coverage over a U-shaped room. You can even watch this video to see how it's done!
BYOB
The best way to ball out when on a budget is to BYOB! Buy Your Own Bundle! There is no longer a need to hire a design firm that costs an arm and a leg. Buying bundles and kits are the best bang for your buck. Many bundles or kits provide you with everything you'll need to create your collaboration space at a fraction of the cost.
So remember, when creating your collaboration space you don't have to spend a fortune. When you are ballin' on a budget you can put that extra money to use elsewhere, like towards more snacks for your conference room.