Hello ProAV & IT Professionals!
It's time for another review post! This time we wanted to focus on two of the industry's most popular wireless presentations systems: the Crestron Air Media (AM-101) and the new Barco Clickshare models (CSE-100 and CSE-200). We have prepared a side by side comparison chart for the AM-101, CSE-100 and CSE-200 to frame up our review.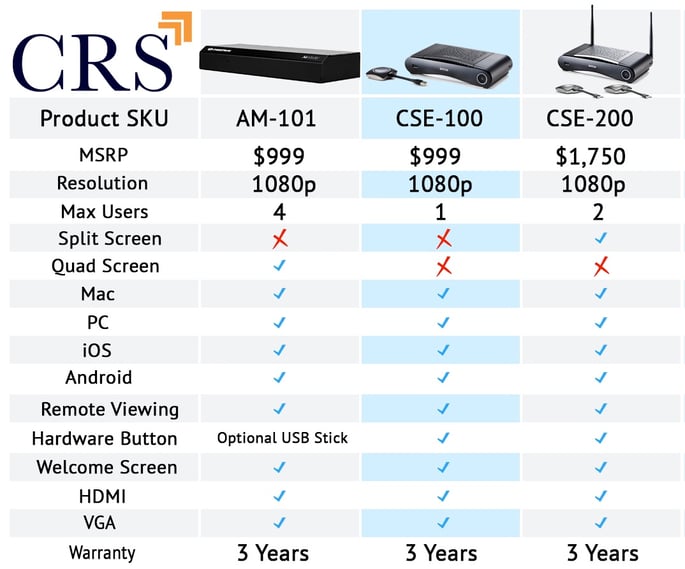 As you can see, each wireless presentation has quite a few differences, so making a choice on the best wireless presentation for you may be easier than you think! The main difference in our opinion is the choice between a physical button vs the downloaded app that Crestron requires.
Side by Side Comparison Video
In this video, we review the differences between the Crestron AirMedia and the Barco Clickshare. This side by side comparison includes the Crestron AirMedia AM-101, Barco ClickShare CSE-100 and the Barco ClickShare CSE-200.
Slideshare Presentation
This is an updated presentation for 2017 to review the Crestron AirMedia vs the Barco Clickshare.