Hello Pro AV & Broadcast Professionals!
Just getting back from InfoComm 2017, and a major trend appeared. Videos are being made inside traditional meetings spaces more than ever before. Not only are more rooms "video enabled" as we say in the industry, but every video conference, live streaming and webinar software includes a big red "record" button nested prominently inside the interface. That big red button is getting used more than ever, contributing to the staggering 300 hours of video being uploaded to YouTube every minute!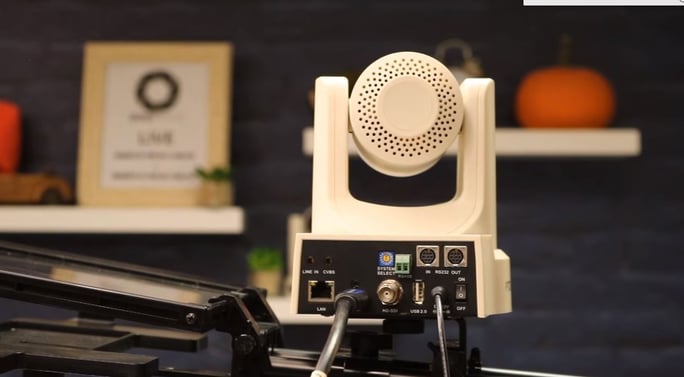 We have all sat through a recorded webinar right? They are getting better, but the majority of recorded webinars are sub-par in comparison to polished videos viewers are becoming more and more accustomed to. I would guess the last recorded webinar you watched is something your co-workers would call "death by powerpoint". It's not uncommon to come across recordings on YouTube with poor audio and video quality BUT when you do come across a video that was helpful and well prepared… that's when users start to click the "subscribe" button. This is where social network sharing and communities discussions can start to uplift your video content and take your content further.
"Broadcasting from the Boardroom" is becoming more commonplace and I was asked about the topic on a recent interview on the Wirecast Live show. Andrew Haley, the show host asked me about "video production" in the meeting space. Andrew is the product evangelist at Telestream and his primary product, Wirecast, helps users increase production value in live and recorded video. Andrew mentioned that "80% of video recorded in professional environments is still being done in traditional meetings spaces."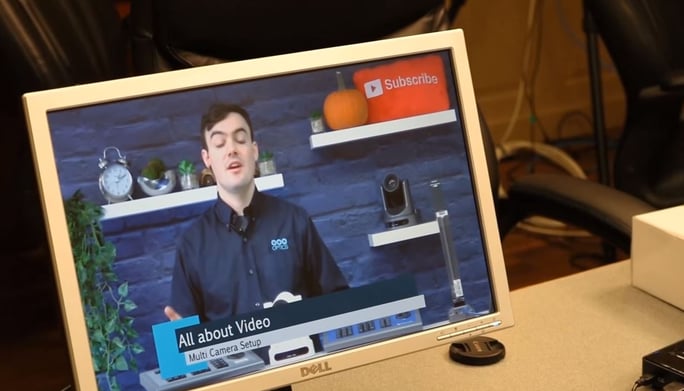 It's interesting to me to understand the value of video marketing juxtaposition against the lack of video production tools available in the everyday meeting space. Traditional conference spaces, boardrooms and training facility were designed to facilitate an in-room experience. Even with the emergence of video conferencing most "web-conferencing" devices do not compare to their "broadcast quality" counterparts used to make professional videos. When will these two world's start to play nicely?
Things are starting to change and companies large and small are starting to build in-house studios for video production spaces. During the Wirecast Live show I was able show off our retro-fit boardroom studio which includes a "broadcast nook" and a "green screen" area. More and more we are seeing companies adopt video communications like never before. On average, I would say when a company outfits 100 conference rooms, there are usually 2-3 spaces designed specifically for video production or "high power" webinars. These "Studio" spaces are of significant importance and often include a much higher level of detail and technology integration. These spaces are not as easy to use as the standard video conferencing space, but they will unlock a world of potential for the ambition marketer, sales person and group looking to take advantage of live and recorded video.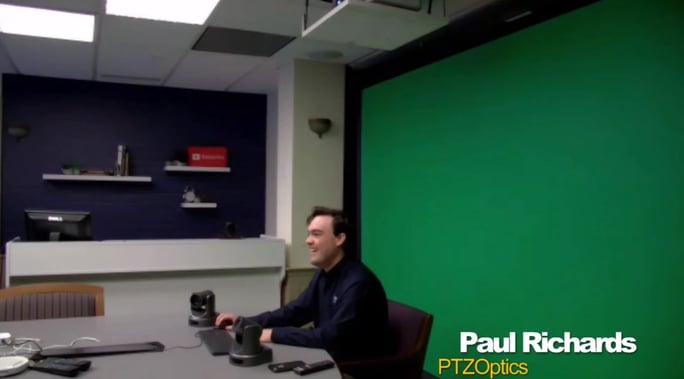 I suspect that many conferencing spaces will start to demand access to higher quality video production tools as the standards for recorded meetings, presentations and educational content increase. For example, the popular Zoom Rooms and standard zoom video conferencing meeting rooms now include built-in support for green screen / chroma key technology along with live broadcasting to Facebook and YouTube. Does that mean that every conference room enabled with a Zoom Room should include a green screen? Probably not. But I would imagine that a percentage of the installations may want to support a professional green screen with adequate lighting to accommodate this feature.
The video above shows a behind the scenes look at our retro-fit boardroom and discusses some of the technologies we have deployed to increase the video production capabilities of our primary meeting space. We can use the room for Facebook and YouTube live streams, podcasts, educational video creations and much more. If you are interested in learning more about using green screens, building a studio or live streaming I would encourage you to take one of my free courses here: http://ptzoptics.com/landing/coupons.html
Until Next Time,
Paul Richards
Chief Streaming Officer