At the International Society for Technology in Education's 2019 conference in Philadelphia, Conference Room Systems had a chance to speak with Karliss from Catchbox. Catchbox is known as the world's first, wireless throwable microphone. This lightweight microphone is designed to promote audience engagement in a fun way, allowing a speaker to toss the microphone to others in the room. The key concept of the Catchbox is to get conversations started, and Karliss says this is a great way to get any Q & A session going.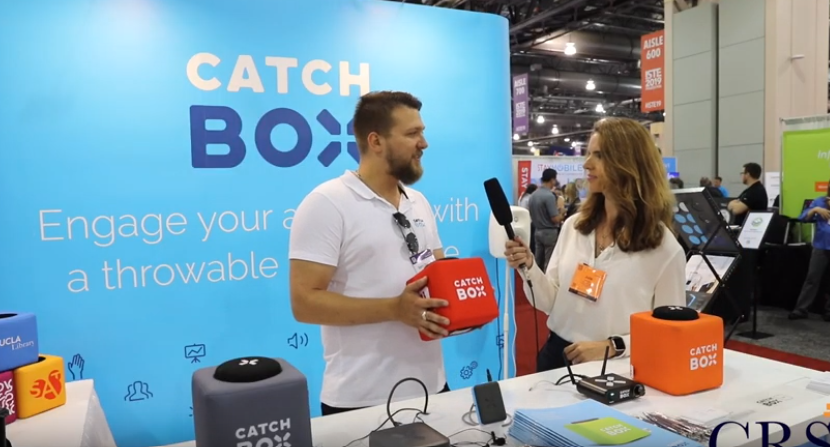 The Catchbox Lite is perfect for school students who can throw and catch the device safely. The soft, lightweight casing makes it appropriate for children as young as Kindergarten. The Catchbox Lite has a range of about a 100 feet. The newest system is the Catchbox Plus, with a range of about 330 feet for larger events and auditoriums. It has a dual-channel receiver so that the presenter's microphone can also be run on this system.
This unit also contains a built-in battery to allow for wireless charging, making it easy to maintain. It takes about six hours to charge for roughly 14 hours of use. Whenever the Catchbox is not in use, it can simply be placed on the wireless charger, where it will automatically shut down the microphone. When the Catchbox is taken off the charger, the microphone will resume working so the speaker doesn't have to worry about turning on or off the device.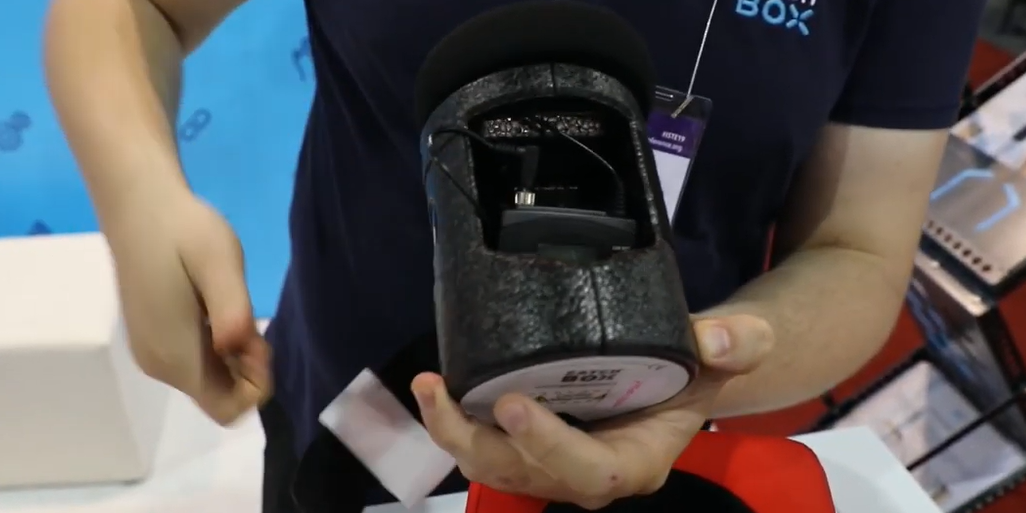 For those with a professional audio system already installed, this be can easy accessory for an existing system by using the Catchbox module with a third-party beltpack system for wireless communication. Another feature of the Catchbox is that the outer casing can be branded for a specific sponsored event or company name and logo.
Watch the interview here, and please subscribe to our YouTube Channel for more technology videos and updates on our suite of products.