Distance Learning and Lecture Capture Case Study
Learn how Indiana University of Pennsylvania uses auto-Tracking Cameras for Lecture Capture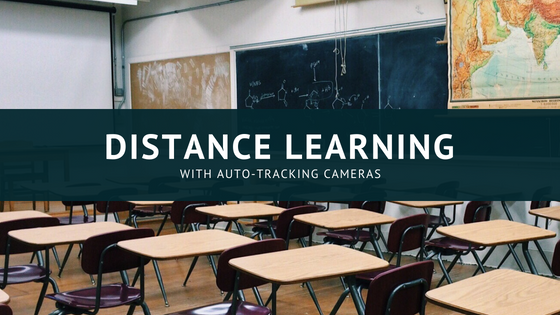 We talked with Chris Barber the Broadcast Systems Specialist and Lloyd Onyett the Assistant Dean for Technology at Indiana University of Pennsylvania about their brand new Zoom Room installed by Haverford Systems using auto-tracking camera technology from Conference Room Systems.
---
Problem: Faraway Students, Bad Weather, and Other Variables led to Students Missing Classes.

IUP has students from all over the state that are not always able to make it class for various reasons. Often students are too far away, have jobs that interfere with class times, are deterred by bad weather, or have health issues. IUP wanted to make classes accessible to students even when being on campus was not an option.
"When I was taking classes here we had a number of times when students weren't able to get here because they might live in Philadelphia or New York or a variety of different places and the weather would be bad or for some other reason they couldn't get here, so each of us, maybe let's say 4 of them couldn't make it that week, so four of us would start a Skype session" (Llyod Onyett)
They started out using Skype witch they found to work, but not as well as they would have liked, Lloyd stated "Skype is clumsier than Zoom, and at least they could hear the sessions, but it wasn't anywhere close to what Zoom provided and especially in this kind of a configuration" - Llyod Oynett
---
Solution: With the help of Haverford Systems and technology from Conference Room Systems Lloyd and Chris were able to create hi-tech Zoom Rooms for Lecture capture.
IUP decided to use the HuddleCamHD SimplTrack as part of an advanced lecture capture audiovisual system. The University is using Zoom Video Conferencing software to connect their classrooms to the world allowing professors the ability to bring in remote guests and classroom participants. The room has multiple cameras available as video sources in a Zoom call and the main camera is the HuddleCamHD SimplTrack. The SimplTrack automatically follows the professor at the front of the room eliminating the need for a camera operator.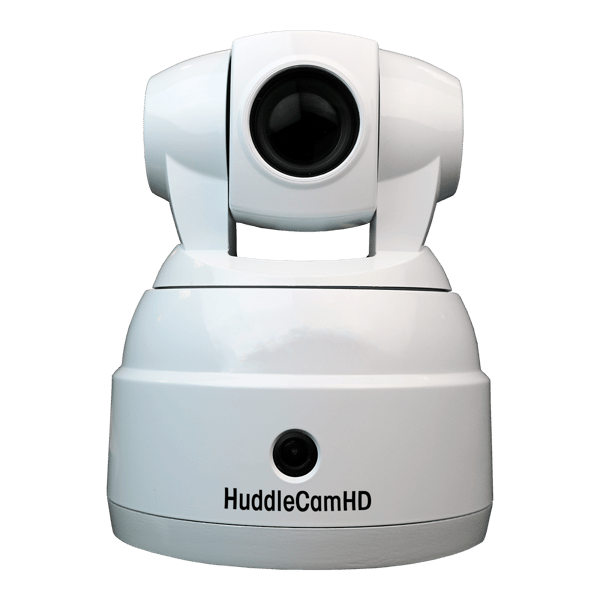 Above: HuddleCamHD SimplTrack
"The Zoom room functions flawlessly, the professor doesn't have to do anything. All they have to do is fire up the computer, log-in, open up a Zoom session, and choose which camera to use" – Chris Barber, AV System Specialist for the College of Education & Communications at the Indiana University of Pennsylvania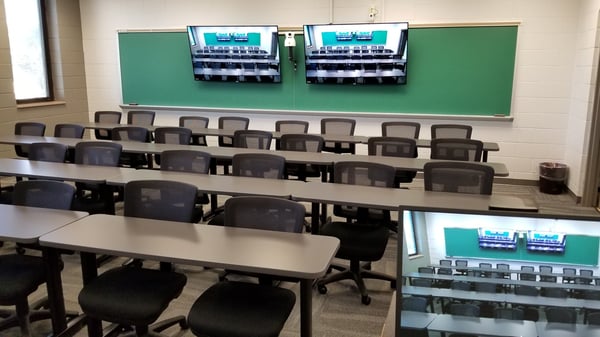 Above: Indiana University of Pennsylvania's Newest Zoom Room with SimplTrack
In addition to the SimplTrack IUP installed a PTZOptics 12X SDI camera to capture the students in room. Generally the PTZ camera captures the whole room but Chris explains how he set presets to make the video more engaging for remote viewers, "Let's say you had a group of students over on the side that were going to be discussing something and we want everyone to be able to hear and see all of that we could then go to that preset for that part of the room and zoom in on them and make it easier for everyone to see." Plus the teacher has a simple remote that he/she can control to zoom in on specific places in the room.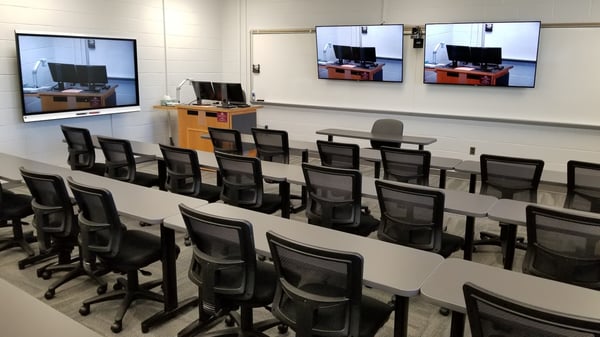 Above: View from the Back of Indiana University of Pennsylvania's Zoom Room with PTZOptics Camera
"We can control the style the professor wants, whether they want the tracking camera only, whether they want the typical Zoom camera, or the both of them. Pictures side by side, big and small. So, it's a really flexible system" – Chris Barber, AV System Specialist for the College of Education & Communications at the Indiana University of Pennsylvania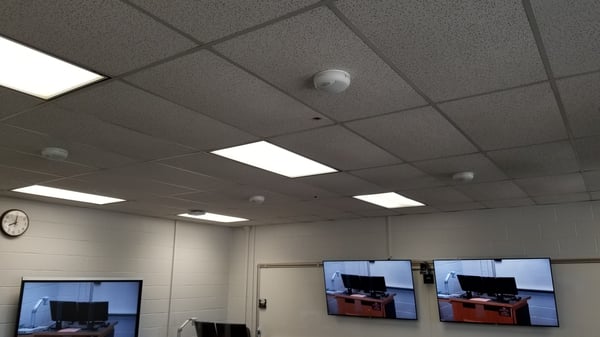 Above: Ceiling Mounted Phoenix Spider Speakerphones
For audio IUP is using 4 Phoenix Spider's that are ceiling mounted, "this is the first time we've used the spider pods from Phoenix, we connected them with CAT-7 cables. It's a neat system. Everything is nice and neat up in the wall. So, it's really a clean look." Chris was really impressed with the simplicity of installation.
---
Using the Zoom Room: IUP has classes scheduled in the Zoom Rooms for the entire semester. But they also use the room for faculty meetings, bringing in guest speakers, and creating an archive of recorded classes for students to reference.