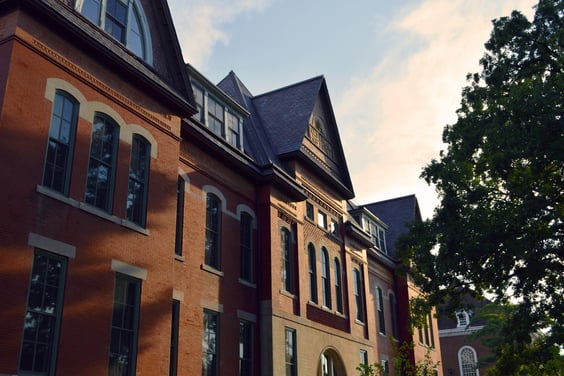 At Conference Room Systems (CRS) and our Phila.-area integration company, Haverford Systems, our technology experts have been focused all month long on getting back to school. With the December holiday season behind us, and most college students beginning their spring semesters, we thought it was the perfect time to showcase a variety of audio visual solutions that are helping the higher education market.
These technologies, when implemented properly, should positively impact student learning and instructor satisfaction. Overall, audio visual technologies for higher education are designed to foster collaboration and understanding, while potentially aiding in a school's re-enrollment strategies and student retention initiatives.
Rosemont College in Bryn Mawr, Pa., has a long history as a higher education institution in the Philadelphia area. The private, catholic liberal arts college was founded in 1921. The small school has nearly 500 undergraduate students, 500 graduate students and more than 130 professional studies students.
Of the many solutions Haverford Systems and CRS provide, Rosemont has recently implemented some that their instructors are utilizing. Several classrooms now have state-of-the-art Sharp Aquos Boards. These touch screens also incorporate a processor and operating system and are enjoyed for their ease of use and compatibility with Microsoft's Office tools. Additionally, the Sharp Interactive Pen system software allows for on-screen annotation, which can also can done with the touch of a finger. Working as a traditional classroom whiteboard, multiple users can be at the board writing and collaborating. Currently, the school has five classrooms employing the Sharp Aquos flat panel displays.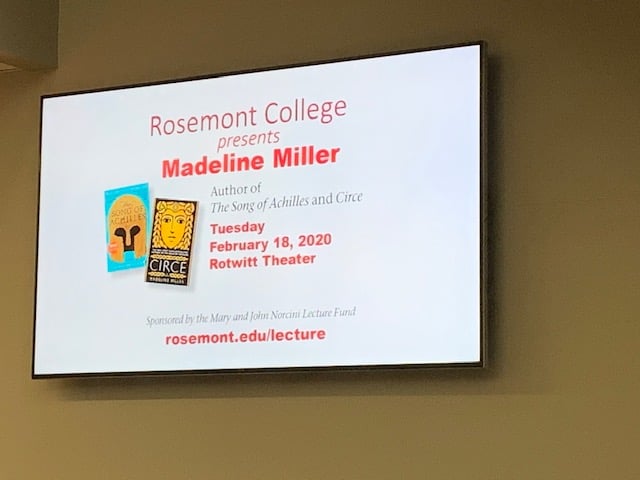 An easy solution to implement alongside the Sharp Aquos Boards are Barco ClickShares. Rosemont College uses that technology, too. Instructors can easily change the display out on the Sharp Aquos Board to the ClickShare interface. This screen then allows students to share documents and content from their laptops or smart phones.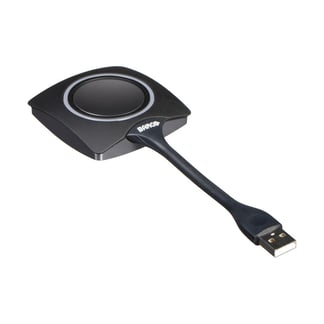 For camera technology, PTZOptics cameras are mounted in many classrooms to aid in distance learning. For video conferencing, these cameras are compatible with Skype, Zoom, Go To Meeting and many other platforms. They are available in USB, SDI and NDI models.
In addition to the PTZOptics line, HuddleCamHD has its SimplTrack2 auto tracking camera. This 20X optical zoom auto tracking camera uses movement to track instructors. Instructors in the college setting find this camera useful because nobody is required to manage the camera or its settings. In fact, pre-set zones cab be programmed, so that high-traffic zones won't be tracked. This "set and forget" technology allows instructors to focus on their classroom, students and lesson and not the camera.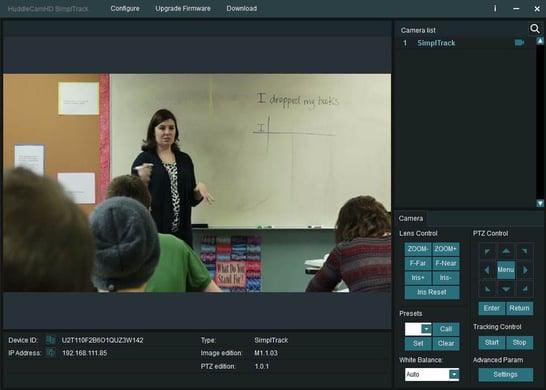 When lectures need to be reviewed at a later time, schools often look to the Epiphan Pearl 2 4K Video Production System. This allows for the simultaneous capture, streaming and recording of up to six HD audio/video sources. As a lecture capture system, the Epiphan Pearl 2 is compatible with most schools' learning management systems.

Finally, a technology that may be the most understated, yet incredibly powerful, is sound masking. Sound masking devices utilize both white and pink noise in order to protect speech privacy. Cambridge Sound Management's QT 100 Sound Masking System emitters are installed along a simple grid pattern based on ceiling height.
To learn more about Sound Masking, we've created a guide to help you!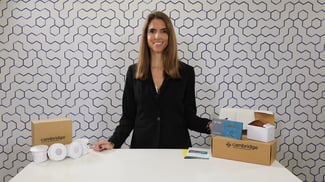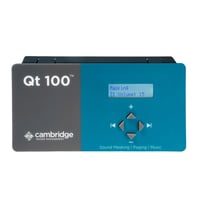 To celebrate the culmination of a busy month, we hosted a webinar Jan. 29 to sum up some of these solutions. If you weren't able to attend, you can view it below.
Also, make sure to download a copy of the free guide we've created to help get you learn more about all of the technologies for higher education that we highlighted.
Of course, we always welcome your questions, so reach out to us any time by email at 📩sales@crs-us.com or by phone at 📞📱484-593-2314!