A Bubble Machine, a Confetti Cannon, and a YouTuber walk into a room… That's the start of fundraising in 2018. New tools for accepting donations directly through YouTube and Facebook live streams are finally reaching scale at a time when live streaming is all the rage. So, I am excited to dedicate this blog post to putting the "Fun" back into "Fundraising".

I should start by saying that fundraising with live streaming is by no means a new trend. Facebook has supported live streaming with integrations for charitable donations in 2016 (Fundraising with Facebook). In fact, fundraising and live streaming fit together like peanut butter and jelly. There are multiple live streaming platforms that have launched dedicated to fundraising including Tiltify and CharityLiveStream.com. The idea that Non-Profits and charitable organizations can broadcast their message to the world is exciting. In this blog post, we are going to talk about some of the new live streaming donation tools available to Non-Profits, Churches and other charitable donations.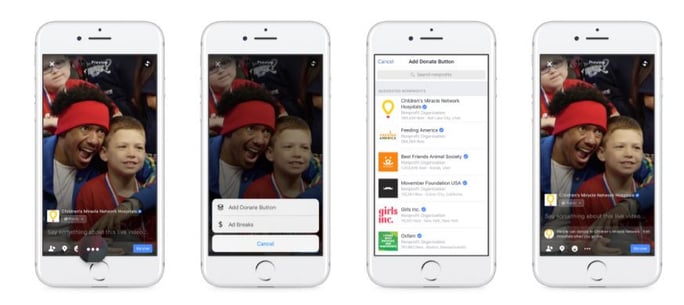 There is perhaps no better platform to than Facebook for fundraising using Live Streaming. Facebook has the world's largest audience and best community when it comes to social media. Unlike YouTube, which built just for video, Facebook has a web of interconnected friends and family. Non-Profit organizations thrive on Facebook as they connect communities in countries all across the world. The PBS co-anchor Hari Sreenivasan, recently used Facebook live streaming to raise money for her Journalism fund (more here). Sreenivasan notes that it's most important to talk about a subject you are passionate about. Planning out the content helps the video unfold in a way that makes viewers want to donate to your cause.
Currently, Fundraising on YouTube is restricted to US-based 501(c)(3) companies who are registered as "non-profits". You will know if you page can accept donations because it should have a check mark after the name on your business page.
Facebook has an entire white paper for best practices you can check out here.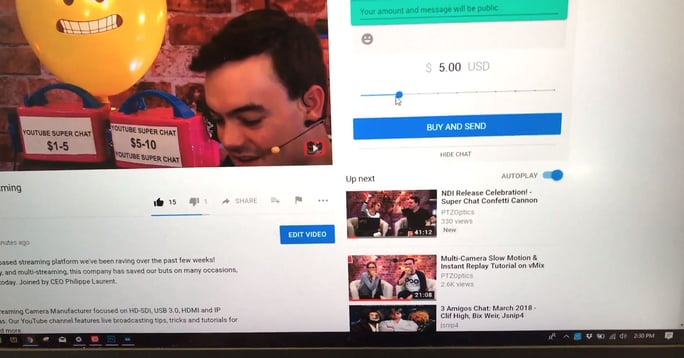 Fundraising on YouTube
Fundraising on YouTube just got a whole lot more interesting. You may have read our last article all about "Launching a Confetti Cannon with YouTube Super Chat" and learned that Super Chat is new live streaming monetization feature. The new YouTube feature allows live viewers to donate to their favorite creators. Unlike Facebook, YouTube is allowing any type of business or creator to monetize their content. In fact, the Super Chat tool itself is not made specifically for accepting donations on behalf of non-profits the way that Facebook's is. With that being said, we are leveraging a new technology called IFTTT (If This, Than That) to make fundraising more fun with YouTube.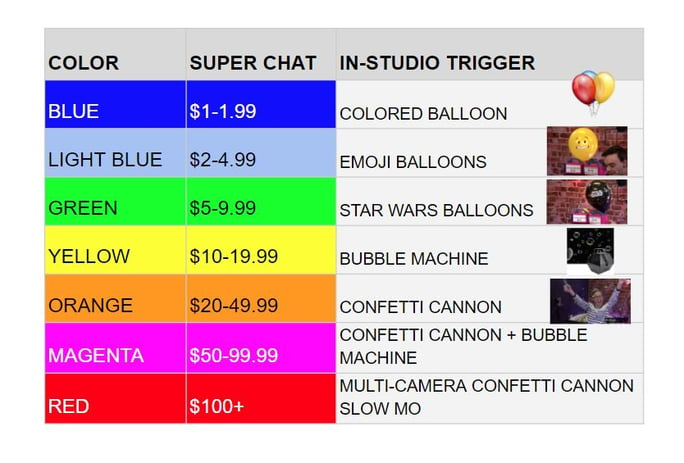 The picture above is a list of triggers that will go off when we accept a donation of a certain dollar amount. For example, when we accept a donation for $1 a colored balloon will blow itself up. Now, I'm guessing that you are saying how could this possibly happen? Well, it's actually incredibly simple and I have broken down all of the steps in the following Slideshare presentation.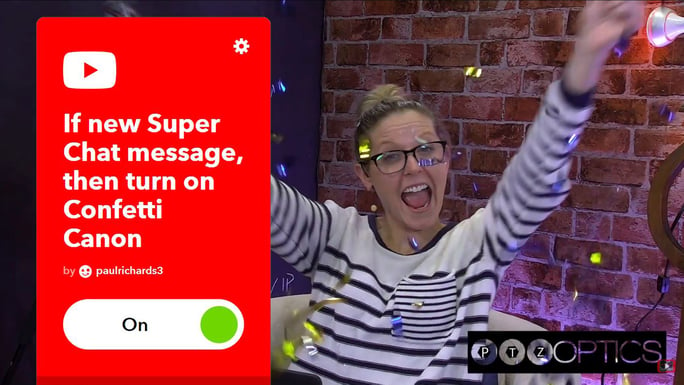 I could imagine that fundraising on a regular basis could get boring. I also know that enthusiasm during a fundraiser can make or break the willingness of viewers to donate, especially viewers on the other end of a computer screen. So we have put together a free guide outlining what we know is a great way to add excitement to your next fundraiser.
Conclusion:
Live streaming is exciting. It's engaging and it's authenticate. These are the qualities that non-profit organizations strive for to create successful fundraising campaigns. You can benefit greatly from live streaming if you are preparing a major fundraising campaign. Live streaming your next fundraiser can simplify your outreach efforts and increase your inbound donations. With a few technical tricks covered in our guide I believe any non-profit can make a huge splash with their next non-profit fundraiser.

Below you can see our first case study where we raised $1,000 for a local charitable organization!