Hello Everyone,
So we just tested out the newest Zoom Video Conferencing feature: Virtual Backgrounds. Zoom is always adding new features (sometimes so fast we don't catch them) but this time it was music to our ears. At Conference Room Systems we have been using green screens, virtual sets and backgrounds for a long time. Using a software like Wirecast or vMix to create a "virtual webcam" is a audio visual "hack" we all find fun and exciting.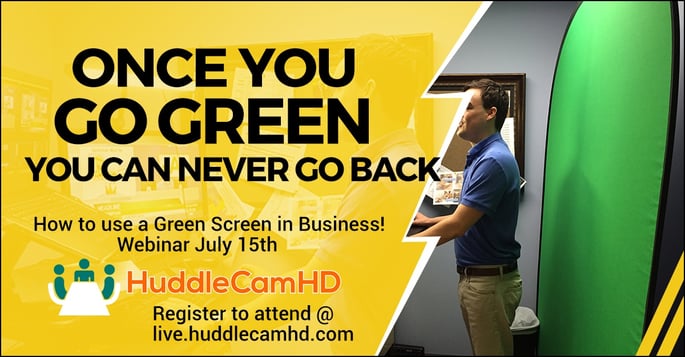 But now Zoom has taken this idea to the next level by simplifying the end user experience and putting green screen / chroma key technology in the hands of millions of video conference users. So HuddleCamHD has schedule a webinar for July 15th which you can register for at http://live.huddlecamhd.com to review the subject. In the video below Paul Richards talks about who you can use a virtual green screen background with the Zoom video conference client.
So one of the interesting things about green screen technology is that it can turn any space into a another location. Sales people can use studio backgrounds or personalize the meeting experience for their audience. Eric Yuan, the CEO of Zoom, obviously gets this!
The above SlideShare presentation reviews some basics of using green screen technology. Here are Conference Room Systems we have personal green screens for every sales person and a green screen in our boardroom. Let us know if you are interested in learning more about virtual backgrounds, custom virtual sets and much more...
Upcoming Webinar:
In this live stream hosted with YouTube Live you will get a chance to ask questions and be part of the live stream! If you are interested in using Zoom Video Conferencing, virtual sets, green screen backgrounds or any of the above technology this is a great place to learn more!