Hello Everyone,
Today we want to talk about this USB 3.0 frame grabbers that are becoming so popular! HDMI to USB 3.0 and/or HD-SDI to USB 3.0 capture devices are tools that every audio visual manager should have in their toolkit for a couple reasons:
Trouble shooting AV
Extending USB 3.0
Video Support for "hard-wired" source in webconferencing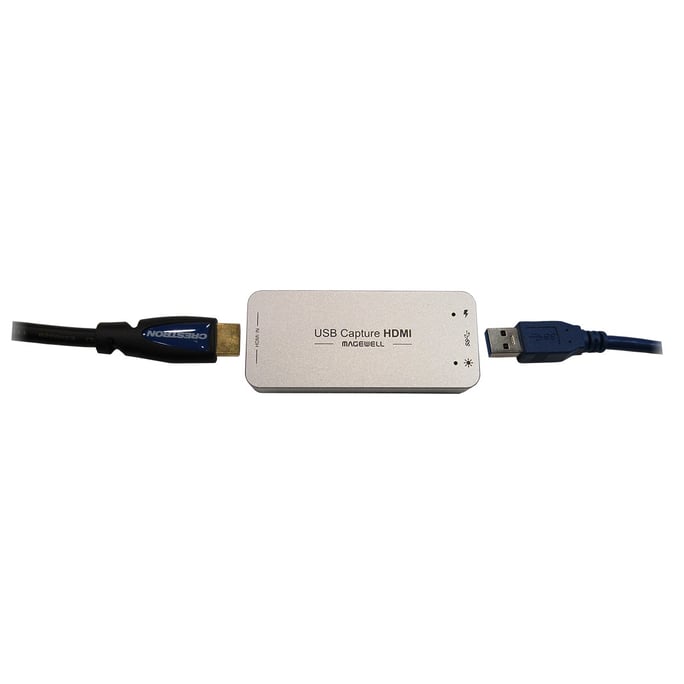 Supporting "Hard Wired" HDMI sources for Web Conferencing:
So many conference rooms have support for users to plug in their laptops at the table or a wall to connect directly to a display. This is good for BYOD conference rooms where users are meant to bring their own computer to a conference room. But what has happened over the past few years are companies are providing "Dedicated PC" computers in each room because they dedicated to video conferencing for cloud based applications such as GoToMeeting, WebEX or Skype for Business. Companies are doing this because they want to keep the USB camera and USB microphone plugged into the same computer without requiring users to continually un-plug and re-plug their laptops. It's also convient because the "Dedicated PC" can be managed by IT, locked down if needed and connected directly to the display via HDMI.
So what happens when we want to connect our HDMI laptops or tablets to the "Dedicated PC"? Well, in comes the HDMI to USB 3.0 frame grabber. Many conference rooms already have HDMI run from a table to the display. So you can re-use that cabling and put a HDMI to USB 3.0 frame grabber in-line to connec the HDMI directly to your computer. You can use this input to pull in a webcam into any cloud based video conferencing software such as WebEX, Bluejeans or even Zoom. Many of our customers are using Intel NUC computers are dedicated PC's, because they are small, affordable and powerful enough to run web based video conferencing applications.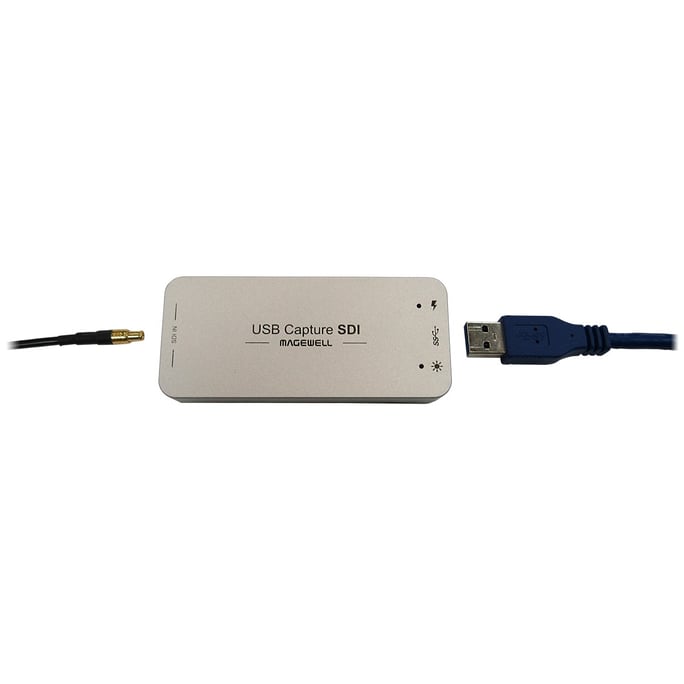 Extending USB 3.0 with HD-SDI
A new use case has become USB 3.0 extensions which have been known for being un-reliable. USB 3.0 extensions are only available up to roughly 100' and many times they burn out or have issues with connectivity. Here at CRS we have found it to be more reliable to use HD-SDI cabling which can be run hundreds of feet and then convert it to USB 3.0 with a frame grabber like this for increased reliability.

The Magewell HD-SDI to USB 3.0 capture devices are extremely reliable and do not require any drivers for operation. You can simply plug this device into your computer and connect any HD-SDI connection to the capture device. It's that easy!
Troubleshooting with HDMI or HD-SDI
I have found that many Audio Visual managers at universities and other organizations are keeping one or two frame grabbers in thier toolkits for trouble shooting. A perfect example would be testing a HDMI video source. Frame grabbers like these are extremely reliable and you can try plugging in a HDMI video source and seeing if it pulls through to your computer. On the other side of the equation these frame grabbers can also be used for testing out USB ports. Either way these are great testing tools for audio visual managers in today's "Web Based" video conferencing and collaboration environments.
HDMI to USB 3.0 Frame Grabber Review
HD-SDI to USB 3.0 Frame Grabber Review