Looking good in your mirror and looking good on camera are two very different things. While you may leave your house thinking you look great in a pin striped suit, the camera might tell a different, less appealing, story. But don't worry our web conferencing experts are here to show you step by step how to look your best on camera.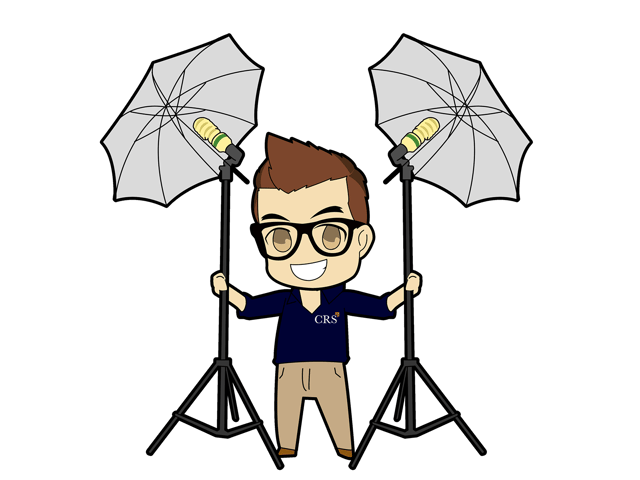 Step 1: Getting Started, The Equipment
One of the most contributing factors to how you look on camera is the equipment, if your camera isn't picking up quality video your viewers are not going to see a quality representation of your appearance. High quality video has become the standard, most people don't bother watching a video if it isn't 1080p which is why you need a camera with USB 3.0 which is capable of providing such quality video with 4.8 Gbps of bandwidth.
Now that you have quality footage you need to think about how much you want you audience to actually see. If you are in a conference room with a couple of colleagues, it is important that everyone present can be seen otherwise it looks deceptive and unprofessional. On the other hand if you are in a big room alone, you are the only thing that needs to be seen and not all those empty chairs surrounding you. So, if you have a lot to capture a smaller space you will need a camera with a wide angle lens and if you have a large space but you are the main focus a more narrow field of view camera is more suitable.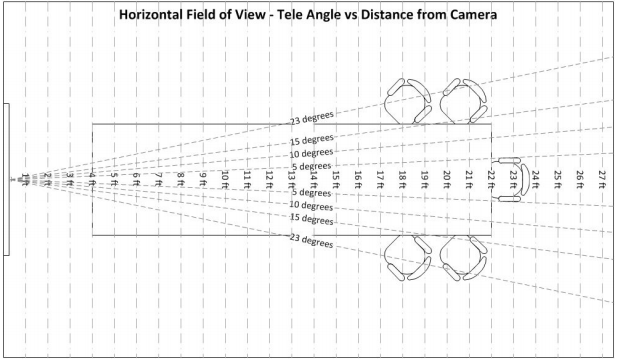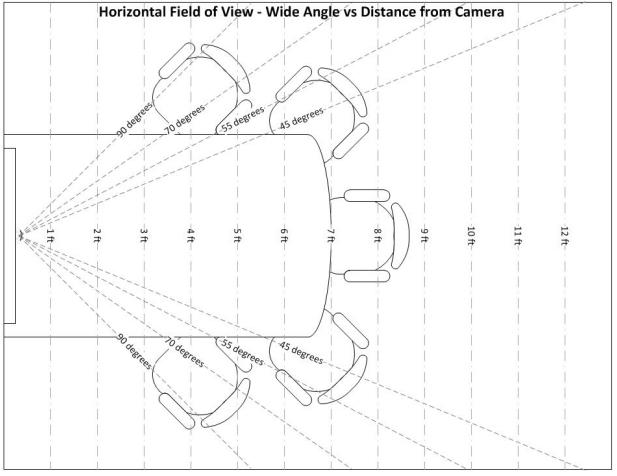 Lastly, you will need a remote with presets to control your new quality camera. Being able to adjust your camera to the correct zoom, angle, and brightness with the push of a button is a necessary feature for anyone being filmed regularly. A remote with presets will allow you to find the exact image you are looking for then save it for later and recreate it every time. While remotes can come with anywhere from 6 to 64 presets, we have found that its rare you would ever need more than six.
Now that you have a camera with,
USB 3.0 and 1080p quality video

The right field of view angle for your space

A remote with presets
you are ready to move to step two.

Step 2: Finding Your Best Angle
The eyes are the window to the soul, so it works best to mount your camera right at eye level with any sort of display directly beneath, this will help to maintain good eye contact with the camera and your audience. After you have mounted your camera, take the time to use your remote and play around with the pan, tilt and zoom features. Once you find the right settings that make you look your best, save a few as presets for later or even switch between two presets during segments of a video to add dynamic.
One important thing you should keep in mind when adjusting your controls is the final product. What type of display is this going to be viewed on? While a close up portrait view may look good on a smart phone screen, it could be very overwhelming on a full size LCD, so it is important to keep your target audience in mind.
Step 3: Getting Yourself Camera Ready
Cameras pick up light a lot differently than mirrors or the human eye do, so when dressing for the camera its all about lighting and with such high definition resolution the details matter. Lets start with the main attraction, your head:
Hair products aren't just for women, use them. With such quality video these days any hair out of place is visible on camera and and distract people from your face and what you're saying.

It's not just a myth that cameras wash you out. Go a little heavier on the makeup to keep your best features distinguishable.

When it comes to jewelry and ties keep it modest. Anything flashy or shiny will reflect light into the camera and become dramatized and diminish details around it.

When choosing an outfit stay away from contrasting colors such as black and white, black absorbs light and white reflects it resulting in reduced details around the colors.

Avoid patterns, especially stripes because on camera they create a strobe effect that is very irritating to the eye.

When picking a shirt it is best to go with solid colors, basic blues and pastels, but stay away from earth tones like brown or deep yellows because they don't look good on anyone.

Lastly, WEAR PANTS, if you are on a video conference while seated it may seem like the top half is all they would ever see, things happen. You are on a conference call and you left your notebook just out of reach and need to write something really important down but you cant stand up to reach it because you don't have pants on, do you risk forgetting or let your boss see your tighty whiteys? Save yourself the trouble and wear pants.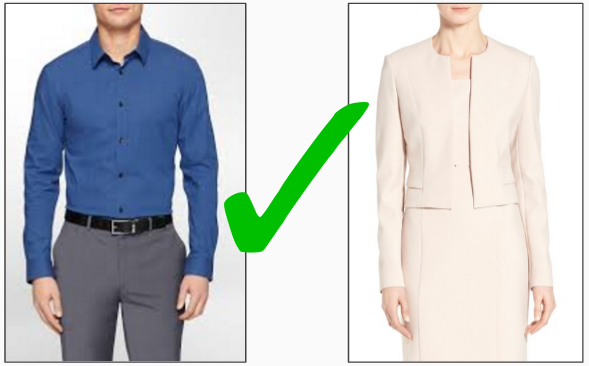 Step 4: Presenting Yourself
Now that you have every hair in place you are ready to go on camera, but first here are some tips to keep yourself looking professional.
Try not to sit in a swivel chair if you can help it. You will be tempted to sway back and forth and might even do it unknowingly, so the best thing to do is take it out of the equation.

Clasping your hands in front of yourself will make your whole body rigid. Use your hands as tools to highlight points and clearly present your message.

Eye contact is key. Eye contact will keep your audience engaged as well as giving you a better image on camera.
With a little practice, you now have everything you need to look like a true professional on camera ready to impress!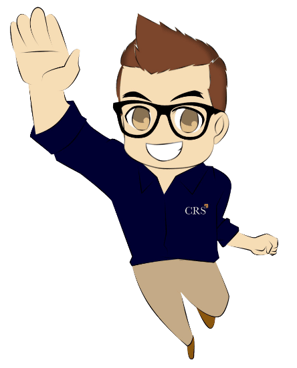 ---
We hope you found this step by step guide used and encourage you to use these tips in your next production! If you are looking to get started now click on the banner below to visit the PTZ Optics site and view some of the best affordable USB 3.0 conferencing cameras on the market.

---