Hello AV & IT Pros!
So everywhere we looked on the internet there did not appear to be any organization who has gone over an answer for incorporating Skype for Business with Google Calendars. That being said there is no easy solution however we have discovered a work around. There is an organization called CloudPipes who is ascertaining interest for an immediate module style combination between Google Calendars and Skype for Business which would make things such a whole lot easier for everybody! Until that day we have a work around which you can use in a few unique approaches to plan your Skype for Business meeting with Google Calendars.

Why Skype for Business doesn't work with Google Calendars
Our best guess is that Microsoft is protecting their market using Microsoft Exchange. They also have interests with Skype for Business loses market share to Google's free version of Google Hangouts and now YouTube Live! The issue is that Skype for Business is constructed around Microsoft Exchange and anybody hoping to plan their online meetings utilizing Google Calendars will find it confusing that there is no support. There is no easy functionality with Skype for Business and Google Calendars accessible (starting July 2015) and this makes it practically difficult to use Skype for Business meeting on the off chance that you don't have Microsoft Exchange and Outlook. A great many people who do have Microsoft Exchange and Outlook can just schedule Skype for Business meetings right in Outlook. In any case, since there is no plugin for the Skype for Business client we are going to need to utilize our "work around".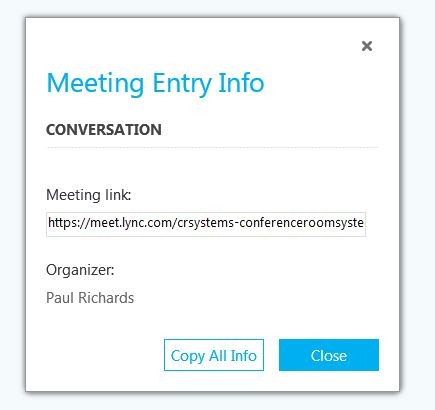 Scheduling a Skype for Business Meeting with Google Calendars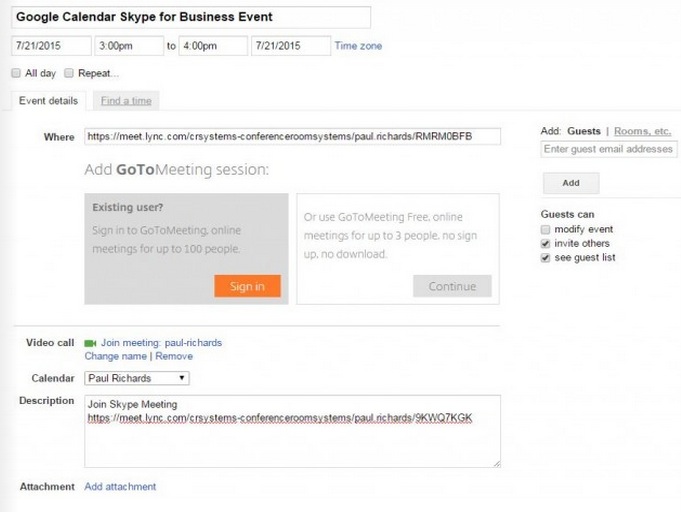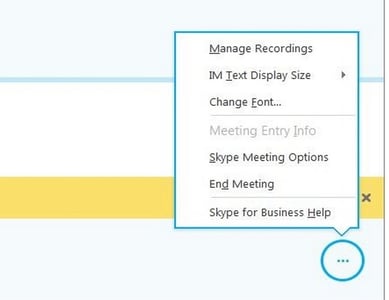 So you can plan your Skype for Business meeting with Google Calendars the "old school way" by taking your appointed meeting entry info and utilizing the Skype for Business extra info tab at the bottom of your Skype for Business client. Skype for Business does make this simple in light of the fact that there is a copy meeting enty info button which basically duplicates your meeting entry url to your clipboard. You can then make your meeting invitation in Google Calendars, enter the data, the URL, and you can invite anybody you need to your Skype for Business Meeting. Presently the disadvantage here is that you have planned a specially appointed meeting ID and you don't have a static meeting id. So the meeting you just emailed will not be the same ID if you schedule a new ad-hoc meeting. You will have to enter that ID via the link just like your participants. That is a major piece of why this work around is not perfect but rather in the following segment we will discuss how to set a static meeting id so every time you plan a Skype for Business meeting with Google Calendars you can utilize the same URL & Meeting ID.
A Video Walkthrough
Setting a Static Meeting ID
You can set a static meeting ID for Lync or Skype for Business in the event that you have the expert on-staff working in IT. There is an awesome article on the best way to go about doing this at MasteringLync.com here. This article is genuinely specialized so you may need to converse with your IT division and check whether they are willing to situated you up with a static meeting ID for Skype for Business. There are some Lync/Skype for Business organizations that don't permits static meeting locations in light of the fact that they can be a security concern. In any case, the benefit of having a static meeting ID is that you can insert that ID into your email signature for individuals to or on a website or utilizize it for weekly gatherings that repeat on your Google Calendar.
UnifiedCT's Unyfy Software Solution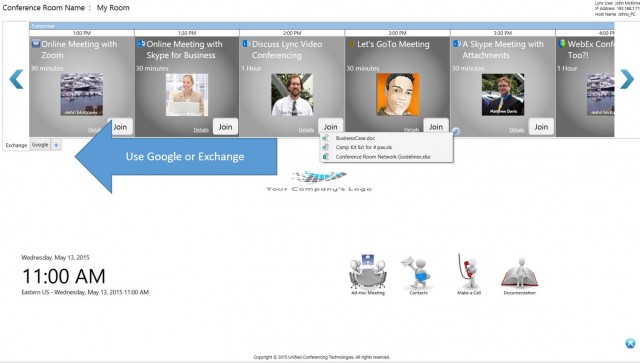 UnifiedCT does give an answer for this issue by coordinating Skype for Business with both calendaring frameworks. UnifiedCT has a product called Unyfy which shows booked conferences from either MS Exchange or Google Calendars and gives a simple one touch or click to join meeting system you can install on any Windows computer. Therfore you can have two tabs one for Exchange and one for Google Calendars on the dashboard screen in your conference room. This is perfect for Google Users who would prefer not to experience the whole process clarified above and simply need to just coordinate Google Calendars with Skype for Business. UnifiedCT's methodology is to a great degree straightforward and you can without much of a stretch confirm your Google Calendar data with Unyfy utilizing Googles OAuth online verification. When you have confirmed your google account you can include any number of google calendars as you need to the Unyfy dashboard. Unyfy makes things a easy byncoordinating the calendaring framework with GoToMeeting, WebEX and other third party video conferencing software like GoToMeeting, WebEX and Skype. It will likewise pull the meeting coordinators profile picture for presentation on your meeting room logbook. This arrangement is truly assembled for meeting rooms where different clients are occupying a space for video conferencing.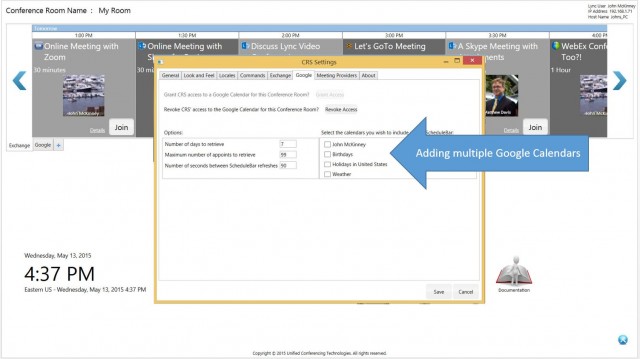 More on Skype for Business Video Conferencing Tips