Hyundai Touch Screen Displays
The Hyundai line of LCD Interactive Whiteboard Displays offers high quality resolution and interactive functionality to create an effective and collaborative audio visual conference room environment. Combine the efficiency you need with the technology you want. With 1920x1080 resolution, you can display content in high definition. The 4-point multi-touch systems allows multiple people to work on the display simultaneously. While other boards max out at 2 point touch, the Hyundai board allows for more users on a single display, maximizing the collaborative effect. With auto-brightness control and tempered glass, these displays offer high definition quality in a number of different settings where lighting and size of the room can vary.
BrainStorming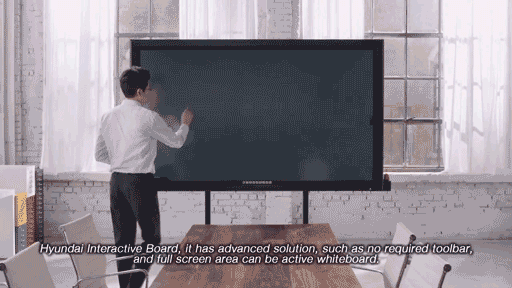 Great for Brainstorming. The touch surface feels much more like the "Whiteboard" that a glass "TV".
Collaboration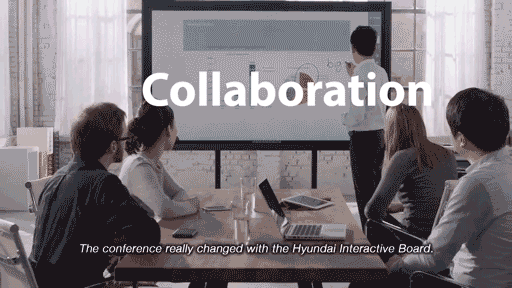 The "Split Screen" software enhances dual use cases in business applications.
Video Conferencing & Screen Sharing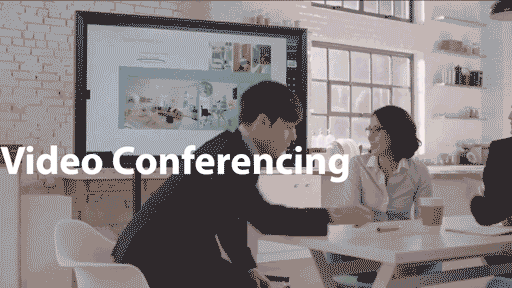 Great for using application like Zoom.US or GoToMeeting. The annotation tools work great using the touch screen surface.