Conference Room Systems spent Infocomm 2018 in our partner, Phoenix Audio Technologies' booth where we gained insights on the newest and most popular audio solutions. We were also able to spend time with HuddlecamHD and PTZOptics to asses what's going on in the Video Conferencing and Live Streaming camera and hardware world. Aside from NAB, Infocomm is our biggest show of the year, bringing together all our AV industry friends. Here is what we took away from this year's Infocomm.
1. Hottest Item From Phoenix Audio's Booth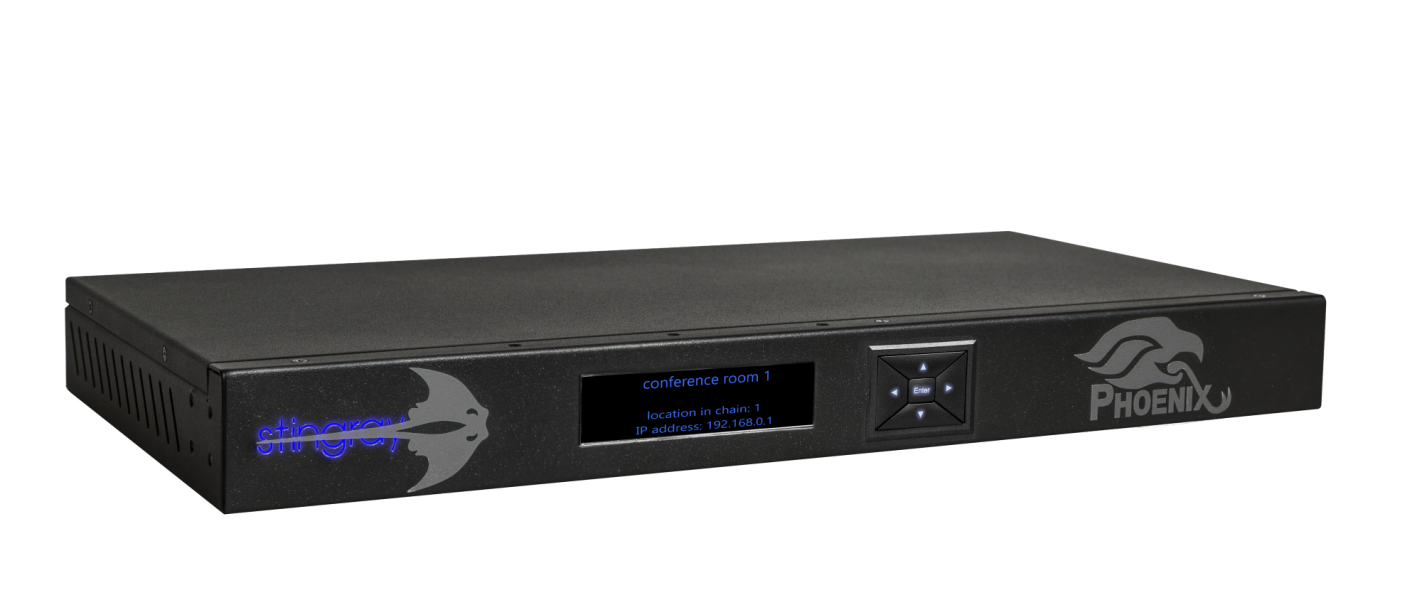 One of the hottest items at Phoenix Audio's booth was the Phoenix Audio Stingray Smart DSP Mixer. This all-in-one smart mixer utilizes Phoenix's own distribution array technology. Each Stingray allows for up to 4 microphone inputs, performs echo cancellation, noise cancellation, AGC, and other algorithms required for conference room setups. You have the ability to daisy chain up to 15 Stingrays giving you a maximum of 60 microphone inputs. The Stingray outputs its signal via USB 2.0, SIP, and analog phoenix connector.
Designed to be user friendly, this mixer allows for a super easy setup via the Phoenix connectors on the back of the unit, or can be paired with the Stingray XLR to Terminal Block converter giving you the ability to directly connect XLR inputs to the Stingray. When in need of more than 4 microphones, you can pair multiple Stingrays in succession through daisy-chaining. When daisy-chaining, you can create Zones for Stingrays with separate microphone sensitivities & the ability to mute all microphones within the zone. You can learn more about setting up Zones here. The Stingray can be rack-mounted to be kept with the rest of the equipment necessary for an easy install.
Learn more about this product in this video:
---
2. Updates From HuddleCamHD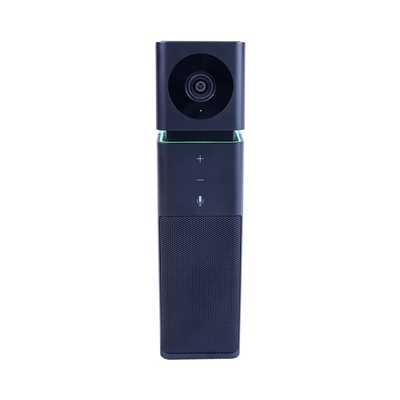 HuddlecamHD offers some of our favorite hardware solutions for video conferencing. One of the newest products they were showing at Infocomm is the HuddleCam GO, an all-in-one conferencing camera that has a wide lens (110° Field of View), microphone, and speakerphone. This 1080p camera is powered by one simple USB 2.0 cord. Designed to be easy to use as well as portable for on-the-go conferencing. This impressively high quality camera retails for only $299 making it one of the most affordable all-in-one conferencing solutions on the market! See this video from Infocomm:
HuddleCamHD was also showing 2 other all-in-one cameras, the HuddleCamHD 3XA and 10XA. These cameras offer pan, tilt, and zoom with either a 3X or 10X optical zoom and built in audio. For conferencers that already have camera solutions they had the HuddlePod Air, a totally wireless speakerphone that offers crystal clear sound and pickup range up to 12' in any direction. Instead of faulty bluetooth technology, these pods use wireless USB, proven to be highly superior. If 12' is not enough distance for your larger conference room they also had the HuddlePod Duo, a pair of wireless speakerphone that work together to offer a 30' wireless range.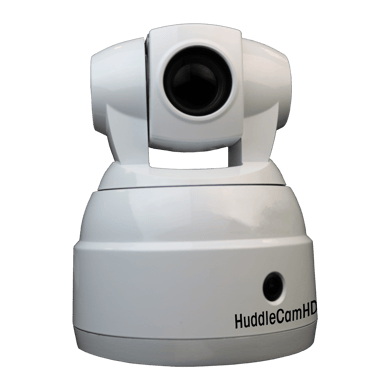 Lastly, one of our most asked-for solutions: the auto-tracking camera. HuddleCamHD was showing a solution called the SimplTrack, a 20X optical zoom auto tracking camera that uses movement to track users. Designed specifically with lecture capture in mind, but this camera can be used for a wide variety of applications. See this camera in action and learn about more of the features in this video from Infocomm 2018:
---
3. Live Streaming From PTZOptics
PTZOptics offers a wide range of live streaming (also used for high end video conferencing) cameras and accessories. We love their slogan, "Broadcast Quality Made Affordable" because they are one of the most cost effective hardware providers for the quality provided. Constantly innovating, this year they were showing off a handy camera control app that can be used on IOS or Android giving the ability to use an app from your phone or ipad!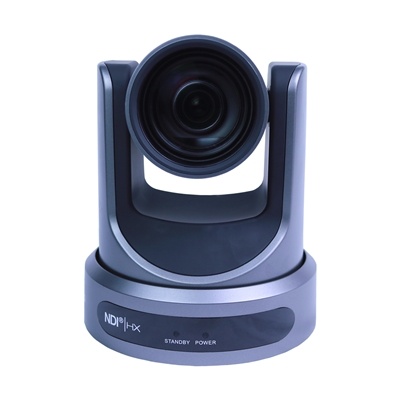 Another huge development in the streaming world are PTZOptics' NDI Capable cameras. The new 12x and 20x NDI camera models support Power, Control audio and video all over a single Ethernet cable simplifying installation and setup for live streaming systems. This allows for remote camera control options when and where you want them.
Lastly PTZOptics was showing off kitted streaming solutions. These kits offer everything you need to get started professionally streaming in one simple package. Showing off to Geekazine in the video below is the PTZOptics Producer kit that includes up to 2 12X or 20X optical zoom PTZ cameras, a VISCA joystick (allows for fluid pan tilt and zoom movements as well as up to 255 presets), a dedicated PC, Magewell capture card, Audio interface, and more. This package ensures a user friendly solution for anyone to get started streaming. They also had a producer plus kit for streamers looking to install up to 4 cameras!
As always we look forward to seeing you all gain at next year's show!