Zoom Video Communications seems to be dominating the world of video conferencing with lovers of the platform using over 39 billion meeting minutes a year. We wanted to find out their story and see what it is that makes people choose Zoom over the multitude of other options. Listen as Laura Padilla shares Zoom's Past, Present, and Future on ConferenceCast.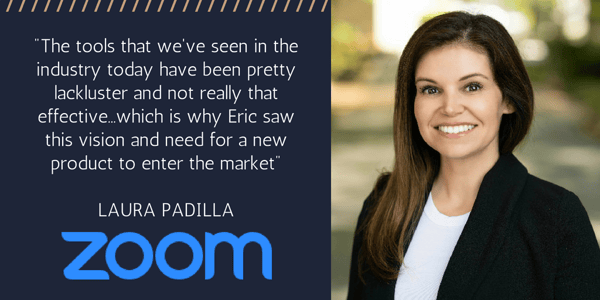 ---
---
Q.Laura, do you want to introduce yourself?
I work for a company called Zoom, and I've been here about 5 months now. I run our business development and channel arm of business.
Q. Can you share a little bit about Zoom's history?
I'm not sure if everyone on the podcast knows what we do, but we are a next-gen video conferencing collaboration platform. We were founded in 2011 by Eric Yuan (Read about his interesting backstory here). He also was part of the engineering team that founded WebEx. He has tons of experience in this space. With Zoom, he really wanted to create this unified solution for video, audio, and data collaboration across any device whether it's laptops or on your mobile device - so he had this vision and taking all he learned from the WebEx days, and he went off and did Zoom and built a much better product as a result of it.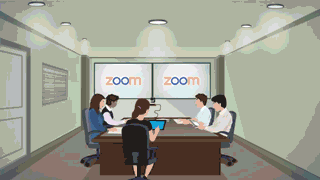 We've had incredible growth. Triple digit year-by-year revenue and user growth. We have 39 billion meeting minutes a year. That's 39 billion. As you can see, so many active users constantly. Then specifically with the channel which is my charter and partners, what we really want to do is how can we use partners to extend our use cases with customers, our solutions get us into new markets, really help us scale to that next level.
Q. Who is using Zoom and how are they using it?
We have lots of different users. We have an online free version (Sign up Here) that anyone can download and do a free meeting for up to 40 minutes. We have lots of different users from tiny, small business all the way to large enterprises using our solutions as well (See all of Zoom's Licensing Options Here). Also, different verticals, healthcare, government, education, financial services are also a big part of our users.

Q. Why does video and sound quality matter so much for video meetings and is so important for Zoom?
It's clearly the way we communicate. Visually in this world of social media and all these different devices. People like to interact and see each other's expressions, and also listening to each other when we talk is vital to understanding what we're trying to communicate. Without those two main components, it's really hard to have a fruitful conversation or to have a productive meeting. If meetings just don't work, then they just don't work. The tools that we've seen in the industry today have been pretty lack-luster and not really that effective which is why most CIO's of those companies have about 3 different video conferencing solutions that they use in-house for different purposes because none of them really fulfill all those needs which is again why Eric saw this vision and need for a new product to enter the market.
Q. What are some of the ways that Zoom sets itself apart from other conferencing software or platforms out there?
There's three main components. One is simplicity. We're easy to buy, deploy, use, to scale, to go from one-to-one meetings to 10,000 people in a meeting. So, it's really easy to do that. We're versatile. We work with any platform and any software or hardware that you want to deploy whether it's our Meetings client or we also have a product called Zoom Room, it's a video conferencing solution for video conference rooms. Anywhere from small Huddle Rooms to really large enterprise conference rooms and you can use different hardware products to be able to run our software in them from Polycom, Logitech, Crestron, and lots of our hardware partners (See Our Top Video Conferencing Hardware Solutions Here). The final one is value. If you think about our pricing and relation to all the products out there, we're extremely affordable, we have pretty typical subscription pricing, then overall those three together improves overall culture and team's productivity overall for a company.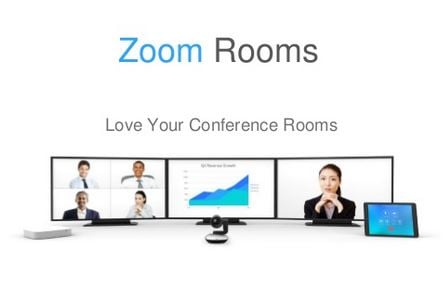 Emily: You mentioned hardware compatibility. Some of our top selling cameras in the past few years have been our PTZOptics and HuddleCamHD line cameras that work absolutely great with Zoom and people are really enjoying that combo.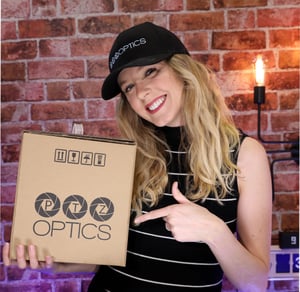 Where to Buy PTZOptics Products
Q. What are some of the coolest features about Zoom that people might not know about?
My favorite is a touch-up appearance filter. You can have a video conference and you can have the touch-up that actually makes you look a little prettier on the video. We have new virtual backgrounds now on your desktop and iPhone. You can be on your app on the iPhone and be up on a virtual background for your meetings. That's really cool. We also have AI recording transcripts for the meetings.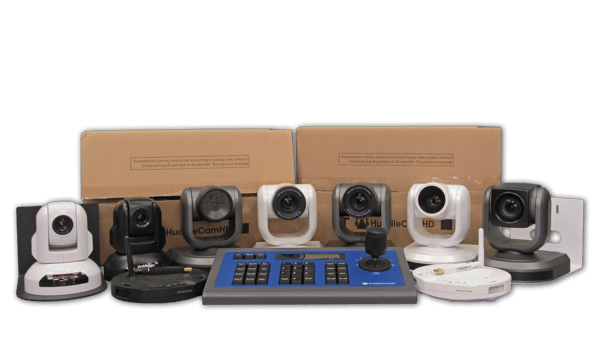 Above: HuddleCamHD Line of Affordable Video Conferencing Hardware
Q. What do you think the future of video conferencing will look like?
First of all, video conferencing is becoming mainstream and replacing audio communications. How often do you actually pick up the phone and call someone now, right? People are texting, sending messages, or getting on some sort of video collaboration product and talking live, right? You're going to see much more of these products fusing together and coming in more of a platform. Really the single solution across those cases that I just described whether you're messaging, you're threading different conversations, you're having a video chat, you're sharing content and files, all those different things are going to merge into one platform which Zoom does a lot of that today. Also, more introduction of AI and AR into the medium
.
Q. That's really interesting, the AI and the AR. Really curious to see how that plays out in the future, for sure. Anything you feel like we missed that you want to throw in there, or did we get it all?
I think that's it. Zoom is all about delivering happiness to our customers. Product first and Eric is all about that as well as all of our leadership. We're really excited to bring Zoom to your customers as well.
---
Thinking of a Zoom Room For your business? Contact us today to get started!
Thank you for listening to ConferenceCast! See you next Tuesday.