We recently had the opportunity recently to ask Gloria Kai, from Magewell a few questions. We were unable to have a live interview, but Gloria was kind enough to record her answers for this podcast. Gloria is the marketing manager at Magewell, English is a second language for Gloria, but she studied abroad during college in Australia and she has an excellent handle on the language, as I think you'll hear in this interview. So, for those of you unfamiliar with Magewell, they manufacture video capture devices. Our customers mainly use them for live streaming productions, but also, video conferencing and a lot more. I asked Gloria to tell us a bit about the history of Magewell company.
---
---
Tell us a bit about the history of Magewell
Magewell was founded in 2011. After failing to find a suitable capture card for an education solution we were working on, we decided to develop our own cards and ended up having our own models and making it a formal business. Through all these years, it's amazing to see how our products and even product lines have expanded. In 2013, we launched the first USB 3.0 capture dongle after a series of PCIE models which, by the way, is still the most popular one for various industries. And last year, four M.2 capture cards have been designed and released for users who intend to use chaises of small form factor. And not just in jest, product lines are expanding to output and the standard long encoding and streaming devices as well. We are very thankful that all the major responders and customers make us better.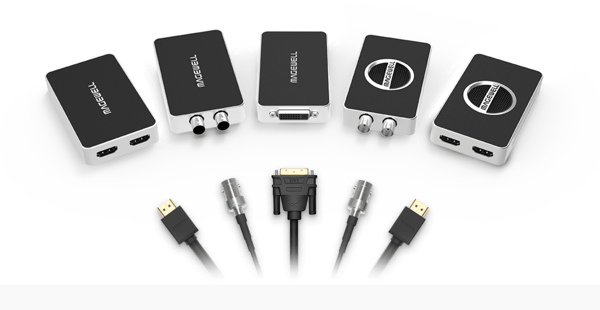 What are the advantages of Magewell capture cards versus other options on the market?
Being easy to use and the great reliability are two major advantages of our capture cards from our customers perspective. With the selection of multiple interfaces and our compatibility to work with mainstream OS's. Uses can always find a model that feeds each scenario. The USB capture family, with 5 offerings, are even plug-and-play. our feature reach software tools and HDK give benefits to front end customers to development companies. Moreover, the on-board FGPA relates the CPU's usage and captures processing with further ensures the reliability without sacrificing any features.
What are people using Magewell products with and what are they using them for?
Our products to work with hardware, like PTZ optics cameras and various direction-based software ranging from live streaming, post-production, display, video conferencing, medical imaging, education, and etc. It is really hard to say who are the specific customers, but it is for anyone who wants to capture video source into the computer at a high quality.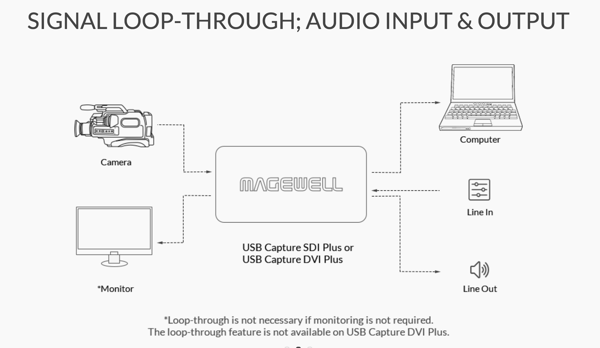 What sets you apart from other capture card companies on the market?
We have focused on the video capture technology since the very beginning. Some of our hardware designers have a deep background in software development, so we've tried to develop our capture cards from a software developer's perspective like what API's would they like to see and what heavy lifting can be done by the hardware instead of the software. What is more, we are always informed that our partners and our customers can constantly give us practical feedback and suggestions to help us understand the real-use cases.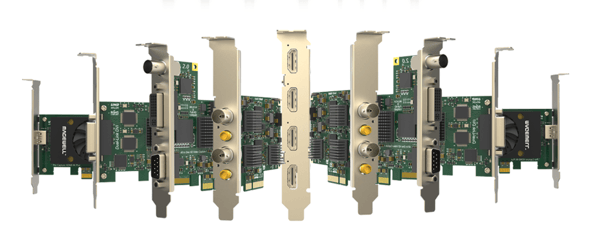 Tell us about your upcoming NDI products and what those might look like.
Our media focus for NDI is our software which we are going to call it a major IP breach for NDI. While we found a lot of software that can take NDI streams as input, we need to generate more NDI sources. The concept is to elevate all the kinds of major IO solutions so either a faulty feed or multiple HD feeds can be converted into NDI, or we can also grab the NDI stream on the network to pull it out by our output card in the future. So, for example, if a user is using a regular PTZ Optics camera, the software can easily convert it into NDI stream.
What do you think the future will look like for Magewell?
We think the professional media will be increasingly transferred over IP throughout the content life cycle for an acquisition and production to distribution. We will continue developing practical products that enable users to embrace and take advantage of video over IP and cost-effectively.
---
Looking for live streaming solutions? Ask a professional now:
Thank you for listening to ConferenceCast!