HuddleCamHD offers one of the most affordable Video Conferencing Hardware lines on the market without sacrificing quality and features. We got Matthew Davis the Product Manager at HuddleCamHD to tell us about how they got into the conference hardware world, the great products they provide, and the exciting new products to come. Listen now on ConferenceCast.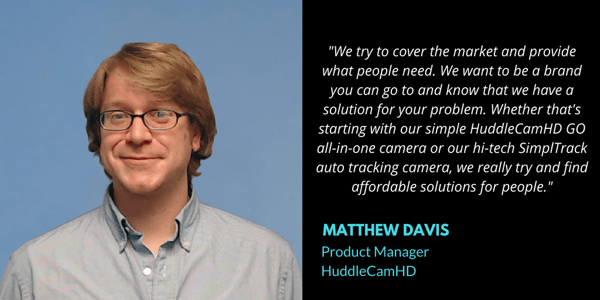 ---
Q. What was the inspiration or industry goals that you had for starting to manufacture video conferencing equipment?
Over years and years of using traditional video conferencing systems, the expense of them just seemed astronomical. I mean, they did exactly what they were supposed to, but the cost was just prohibitively expensive. And it prevented a lot of people that could have taken advantage of this technology from being able to. So, as computers got better and better and Skype came on the scene and got better and better, the idea of web video conferencing came about. We tried to dive in pretty early, but found, at least from the camera perspective, a lot of the options were very limiting. So, we began looking at what it would take to offer from top to bottom line that was flexible for what people would need if they were going to try and do a modern-day web conference.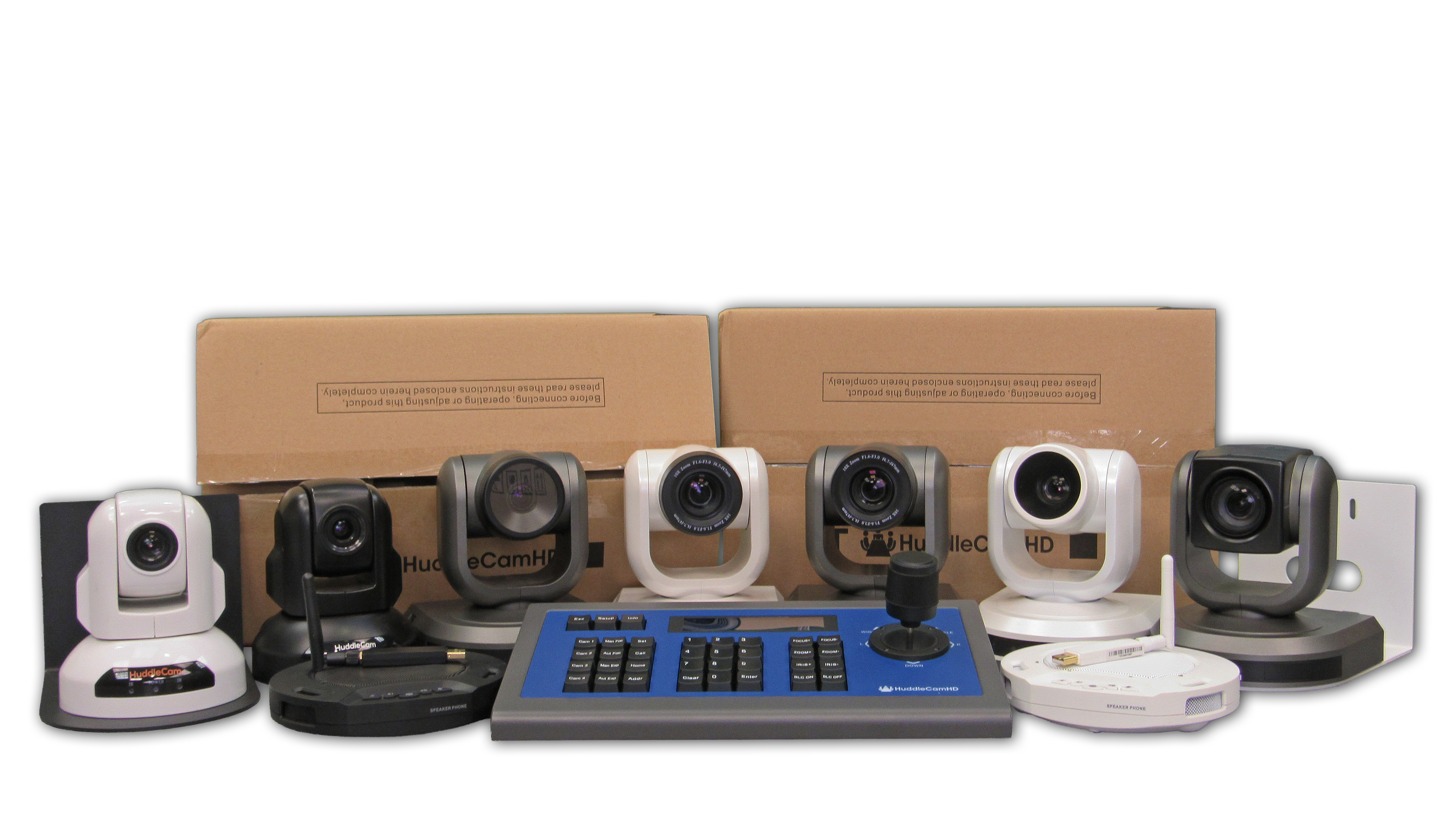 Above: HuddleCamHD Products
Q. It seems that you have a camera solution for just about any business out there. Can you tell us some of the options that HuddleCamHD provides?
We try to cover the market and provide what people need. We want to be a brand you can go to and know that we have a solution for your problem. Whether that's starting with our simple HuddleCamHD GO, it's got a speaker and mic built in and a little tilting head built in, plus a really nice wide field of view, it's simple, reliable, easy, affordable. And then we step into our more traditional pan-tilt-zoom cameras, starting with an affordable 3X. Our USB 2 line was really designed to allow people to get in on the pan-tilt-zoom cameras at a low price point.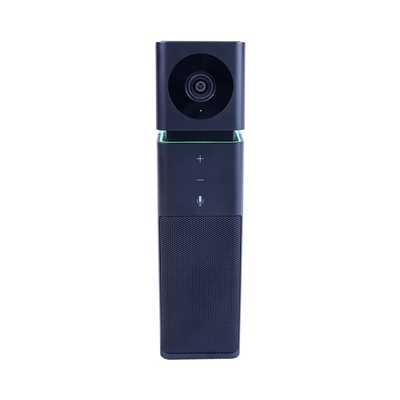 Above: HuddleCam HD GO All-in-One Conference Cam
And then as we go up, we've got things like our 3X Wide for Huddle Rooms. Our 10X-G3 that provides an unbelievable image. And we go all the way up to a 20X and 30X cameras for your larger auditoriums and larger rooms in general. Then we get to the really fun things like our Simpltrack, for simple tracking solutions, such as when you have a person on a stage or one person at the front of a room and you want a camera that can follow them as they move around. We really try and find affordable solutions for people.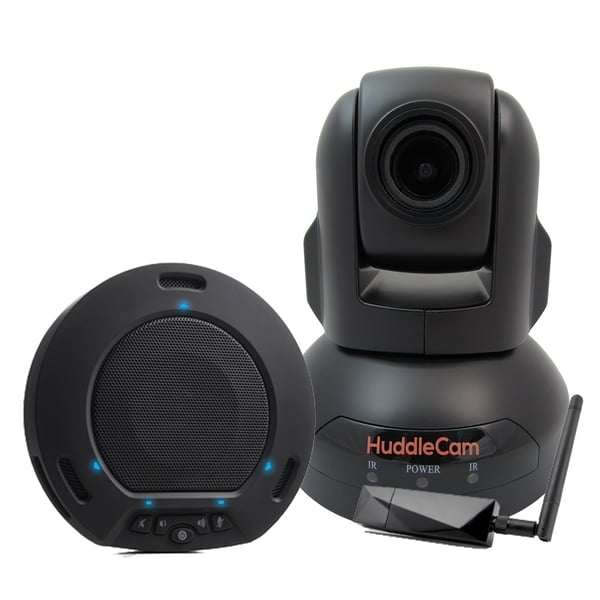 Above: HuddleCamHD 3X and HuddlePod Air
Q. What are HuddleCamHD's Audio/Speakerphone Solutions?
We have a single wireless chat pod (HuddlePod Air). We utilize RF instead of Bluetooth. We have a dual chat pod as well now per a lot of request from a lot of clients (HuddlePod Duo). Hopefully, you're all enjoying the dual chat pod options at this point. Both of those utilize RF instead of Bluetooth. We do that partially to make it a very easy set up on the end users. And the other thing is, it can provide a really high-quality audio feed and it's just simple. There isn't really much to go wrong there. At least hopefully, that's what we're aiming for.
Then we also offer a couple of cameras that crossover. So, we have a 3X camera that has a dual microphone array built in (3X Audio); as well as a 10X version (10X Audio) that has dual microphones built in for those smaller meeting spaces but somewhere you want to be able to easily set something down and not have to worry about where you're going to put a microphone.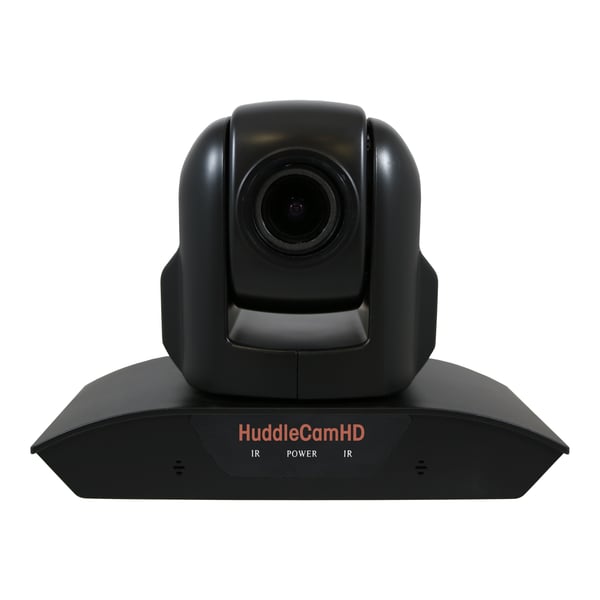 Above: HuddleCamHD 3X Audio
Q. Tell us about the USB2 Air ?
That's a really cool little device. It's a wireless USB 2 link. It allows you to have a device and literally with no cables in between have it plug into your computer wirelessly. It's pretty simple, it's got a simple piece of software, unfortunately it is Windows only. As we look at the next generation of the product we are seeing how we can accommodate Mac as well.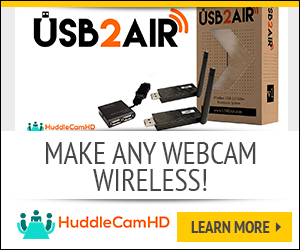 Q. What kind of devices can you extend wirelessly with something like this?
It depends somewhat on your operating system but everything from a hardwired audio chat pod or microphone, certain video cameras, USB video cameras and so forth. HID devices, mice, keyboards, touchscreens, you can use HDMI adapters. There's all sorts of fun things you can plug into this. We've got a wonderful slew of videos showcasing all the nifty things we could think of to plug into it.
Q. What industries would you say are using your products and how are they using them?
It's kind of all over the place, but you've got some of the basic ones, meeting rooms and meeting spaces in general, Huddle rooms, boardrooms, conference rooms, people are using them mostly for video conferencing. Sometimes just to record a meeting that might be going on in the room, but not actually video conferencing. We've got churches using them as a very easy, simple way to record their services and be able to share them with everyone or sometimes even using them to live stream the events. We've got schools using them for distance education and even some laboratories are utilizing them just to record what they're doing or just for video conferencing in the lab. If we get to the extremes, we've even got an individual who is a storm chaser who utilizes the video cameras on the top of his truck.
Q. How do you compare to some of the bigger companies who also have similar products, like Logitech?
One of the things that we talked about earlier is we try to focus on having a large range of options. One of our stronger focuses is on is our pan-tilt-zoom capabilities, affordability, and ease. When we look at some of these other companies they sometimes have more affordable options, but they don't offer a wealth of options in the way of what products actually solve a problem you'd have in your meeting room, or in your meeting space or laboratory. While other ones may offer a nice selection of products, but the price tag is a bit high for most people, especially those who kind of just want to get it done.
Q. Could you give us a sneak peek into any new products we could look forward to in the future?
We will have(hopefully hitting our doors very soon) our first batch of the new HuddleView Camera. That camera is meant for is meeting spaces and it will automatically frame the individuals who are in the meeting space. So, if you've got one person it does a good job of centering one person in a meeting room, but if two people come in, it makes sure that both people are in view. That's a really fantastic product we've been working on for a while.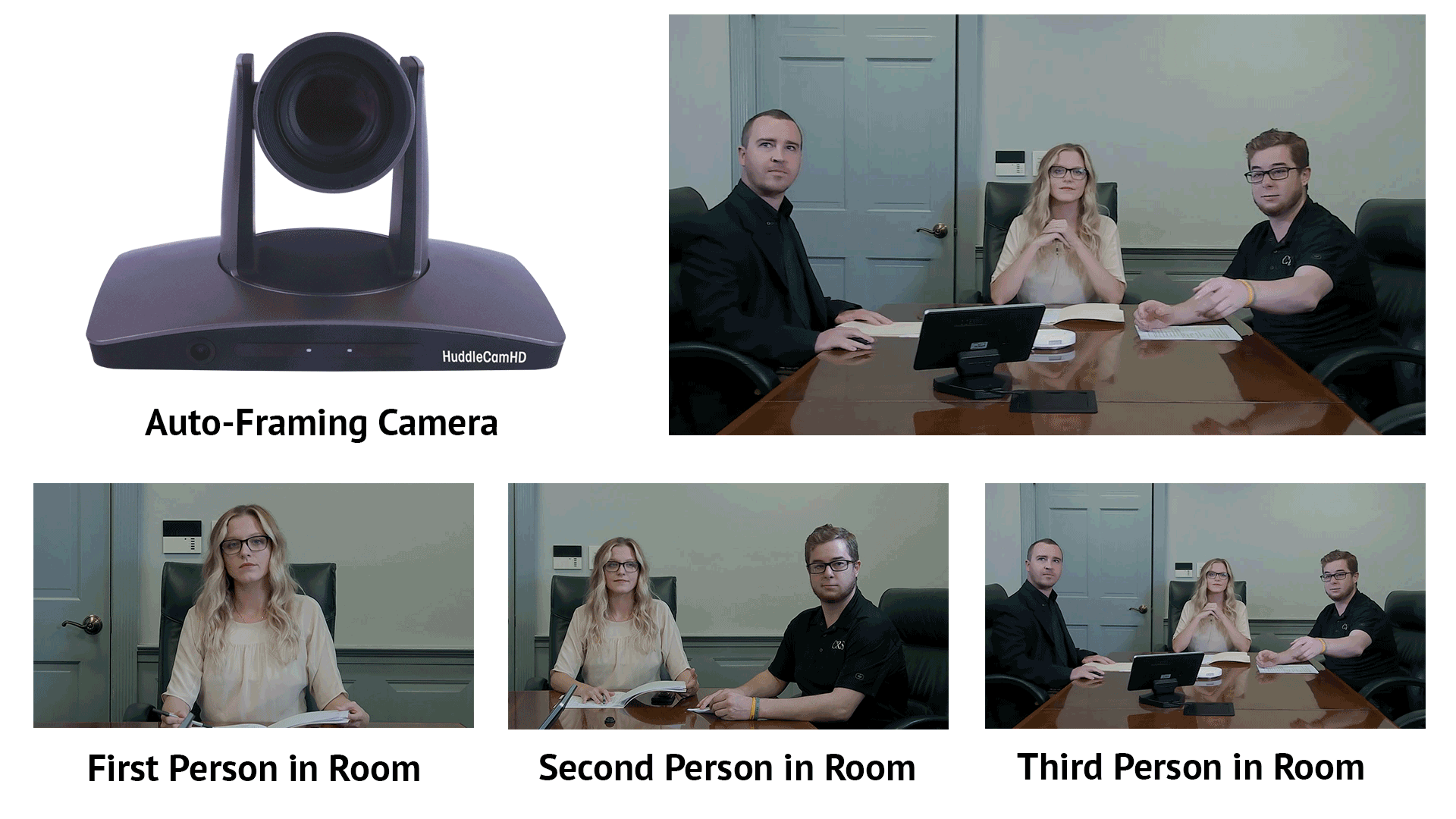 We also have the new SimplTrack 2. We listen to a lot of the feedback from a lot of the end users of our SimplTrack and we tried to make a more affordable version without giving up too many features. We've been able to accomplish that, and I think in a product that I think everyone is going to be happy with.
And I can't give too many details, but we have a very awesome camera coming. It's been three years in development, and for now, we'll just call it the mystery camera.
---
Interested in Learning more about HuddleCamHD's Product offerings? Download our Camera Selection White Paper:
---
More on Web Conferencing
Learn how to use multiple cameras with web conferencing software such as GoToMeeting, WebEX and Skype here.
Interview with Laura Padilla of ZOOM Video Conferencing here
The Best Wide Angle Conference Cams and Kits here
10 Hacks to up Your Video Conferencing Game here
Interview with HuddleCamHD here
Learn how to make any webcam wireless with the USB2Air here.
Huddle Room Hero's: Great Tech for Small Spaces here
Infographic: 5 Tips to Avoid VIdeo Conference Bandwidth Issues here
Find the top 5 features for web video conferencing software in our review here.
Top Auto-Tracking Camera for web video conferencing - here.
Review of the top video conferencing cameras - PTZOptics vs HuddleCamHD here.
Learn how to setup a two camera "Zoom Room" here.
The Do's and Don'ts of Video Conferencing here