Our first podcast episode aired today on iTunes and Soundcloud. We interviewed Zachary Flanagan from Phoenix Audio Technologies about the company, products, and the future of video conferencing audio. Learn about one of Phoenix's newest products, the Stingray DSP Mixer. Zach says about the mixer, "I'm sure most people that listen to this know that without an audio engineer, there's practically no solution that allows you to program and manage your own DSP fully integrated audio solution. It just didn't exist, until the stingray came out. That's why it's such a game changer." and much more.
Also tune in to learn about Phoenix's other products and exciting updates for the future. Video conferencing audio has never been so easy!
---
---
I'm here with Zach Flanigan of Phoenix Audio Technologies. Zach can you introduce yourself?
I'm Zach. I'm with Phoenix Audio Technologies. I am the channel manager here, so I manage our relationships with AV integrators that sell our products.
Can you give us a quick snapshot of what you do and your company's history?
What I would like people to know about the company is that we do audio conferencing that specializes in audio for the USB video conferencing space. We have been in business since 2004. I like to point out some notable innovations on our part where we came out with the first USB speakerphone in 2004, which is our duet. We had the first conference phone, the spider, which I know you are very familiar with, we sell quite a few of them, that had bridging capabilities between USB and Voip or USB and PSTN. We had the first conference phone with the daisy-chaining capabilities for large spaces. We also had the first USB standalone microphone array, which is our condor that came out two years ago. I think the snapshot I would like everyone to know when the think of Phoenix is that we are easy to use, easy to install, high quality audio for any conference space.
CRS (conference room systems) spent Infocomm in Phoenix Audio's booth this year. One of the things we noticed was that the stingray was a really hot item. I was hoping you could tell us what integrators and DIYers love about the stingray?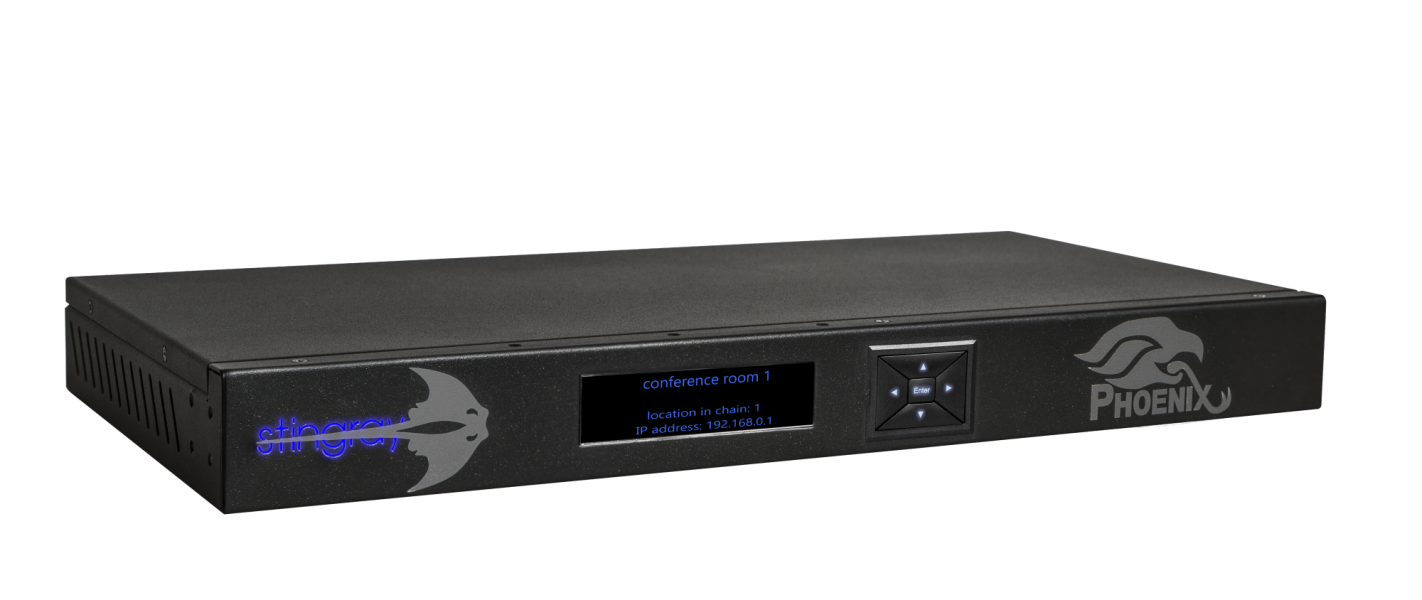 About Infocomm, since listeners probably don't know, we invited some of our key partners to join us at our booth. It was kind of an experiment and it went really, really well. We had more people to talk to partners and interested customers. And it gave you guys specifically the chance to not only talk about Phoenix and how you use us but talk about HuddleCam, PTZ Optics, and all the other fun stuff you guys do in the industry. It went really well, so thank you again for joining us.
To touch on the Stingray, that was our latest release. It's a DSP mixer. I guess to give you some information on why I think it's a game changer, because I truly do, it's basically in the simplicity of the unit. There is no programming. I thought about how to answer this question and what I'd like to do is share a quick story and it has to do with one of your customers, I worked with Kevin, that purchased a stingray not too long ago. They were basically looking to outfit a conference room. A regular sized conference room is 20'x35'. They wanted the hanging mics and the ceiling speakers that tie into a DSP. They needed multiple interfaces. They needed USB and SIP. And the room was dynamic which means they can move the furniture around that way the meeting space can fit whatever they want to do for a meeting at any time, which is really common nowadays. Beyond that, they needed to run media through a DSP. They needed a lapel microphone for a presenter when they were using one. The caveat in all of that is that they wanted to manage their own system.
I'm sure most people that listen to this know that without an audio engineer, there's practically no solution that allows you to program and manage your own DSP fully integrated audio solution. It just didn't exist, until the stingray came out. That's why it's such a game changer. The customer was able to set up the stingray in under 10 minutes, and that's actually quite a bit longer than it takes after the first time. Another beautiful value add for that customer, no matter how much they moved the furniture around they did not need to adjust the stingray in any way. It will just work and our beam-forming algorithms will pick up audio the way it needs to be picked up. They just set the sensitivity level where they want it. Now this particular customer has their USB, they have their SIT connectivity, not to mention they are using our Phoenix connect application, which runs on an iPad and is totally free, to manage the system to dial from. They also had the media in a lapel mic with voice lift integrated into the system. To add on to that, they ran four ceiling speakers to our built-in power amplifier which saves them space and money.
Now this particular customer only has to focus on the content and the execution of their meetings rather than worrying about getting someone in there to set up the DSP to make sure it works depending on how the room is set up. That is basically in a nut-shell, without me listing all the features, how it can benefit a user.
Another one of our favorite Phoenix products, (we use it in some of our kitted conferencing solutions) we're always installing these and customers are always telling us how much they love the Phoenix spider. Tell us about the Spider.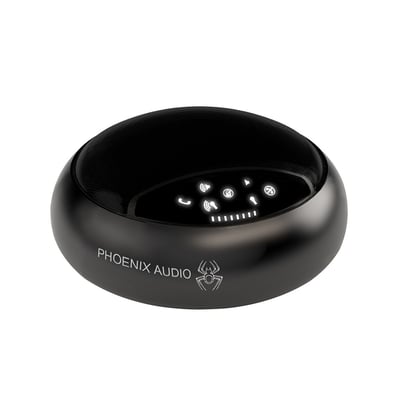 The smart spider is your company's bread and butter (regarding our partnership), you guys often put them on ceilings as well, which is just a fantastic key feature there. I guess what I would like to say is jump on conference systems YouTube page or Phoenix Audio's YouTube page and there is a customer success story (watch now here) about our smart spider solution which is basically just a USB conference phone. We have some other ones with Voip and PSTN that do both USB and PSTN or USB and Voip that you guys use as well. We actually did a customer success story with your customer and I had the privilege to fly out there on-sight with a company called ARCO-DB.
What was so cool about this, and I'll tie it in to why this smart spider is so fantastic other than it's plug-in/play capabilities, was that this customer was quoted a full DSP, power amplifier, ceiling array, all the things that make for good audio in a room that was about 35'x35'. The total cost of their quote was somewhere between $15,000 and $20,000 which was by far out of their budget. This was before the stingray was out. We talked to them about the ceiling mounted smart spiders and they ended up putting six of those on the ceiling, connecting them with CAT-7 cable. They put the MT-505, which is our Voip spider, on a credenza by the wall. And they were able to cover that entire room for under $5,000 in hardware with high quality audio.
One of the unique ways you can use that smart spider is by actually putting it on the ceiling or you can daisy-chain them together and keep them on the table. They come in white and black depending on the preference. Just fantastic devices and everything else is subjective about them, but I think the design is beautiful. They're not plastic, they're made out of aluminum alloy. This goes on and on, but if you're listening, check them out, see what you think. If you want to test them out give myself or Emily a call and we'll get you a demo unit.
What sets Phoenix apart from other conference audio providers?
What sets us apart is our mission. Easy to use, simple to set up, high quality audio for any conference room. That's it. Everything else is subjective and you can find out for yourself. I like to prove our mission by sending out devices and having you test them and play with them in your own environment doing the remote demos and matching the needs of your conference rooms. Like I said, we have something for every conference space into our solution, and then let you find it out yourself. That would be it. Read our mission statement. That's what sets us apart.
Lastly, I'll just give you the floor to tell us anything else that you would be interested in talking about. Favorite products, or updates for Phoenix's future?
Not to sound like a broken record, I don't have any favorite products from us. What I like is that we have a solution no matter what your needs are. Such as, you have a low budget, you have a very complicated room that needs audio, you need to bridge solutions together. The point is, and I'll say it again. If you need easy to setup, easy to install, high quality audio for any conference room we have a solution for you. That's my favorite. Each one of our individual solutions will be my favorite depending on the room that it is going to fit into.
Beyond that, we do have a USB extender that I think is fantastic to use with the smart spider. It's called the power hub. Look that up if you care to. You guys pretty much pair them with every smart spider you sell. They allow you to extend that USB over ethernet, that's something that I didn't touch on during our conversation earlier. So, whether you need a microphone array, our condor, you need a conference room phone, you need a spider, or you need a DSP, our stingray, those are my favorite solutions. As far as updates go, all I can say is, and with honesty, is stayed tuned because we are working on a very exciting new product line that I think is going to blow people away in the industry. Stayed tuned and make sure you show up to Infocomm and we will do our best to wow you.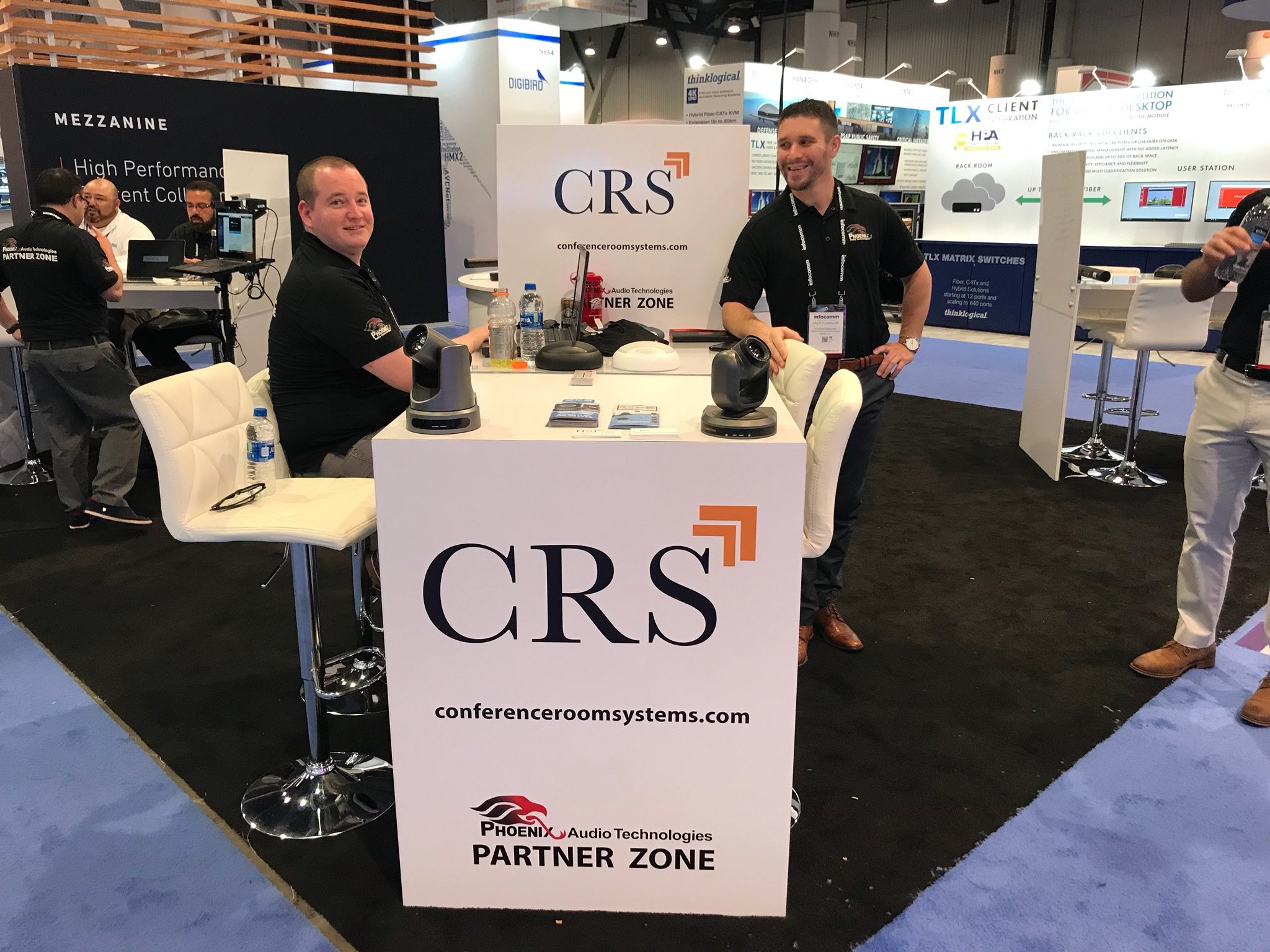 I love it. We'll have to do another podcast when those updates come out!
Yeah, and hopefully, maybe we'll have partners again (at Infocomm). Hopefully if we do, you all will join us at our booth again because it was just so much fun to have you all there. And we've been working together for many years now. Whatever we can do to help each other and our brands grow and what we're doing in the industry. Because I think like you guys, we have the same mission statement which is simplifying the conference room which you guys have done extremely well. And we try to create the products that allow you to do it as well as you are doing it now.
---
See all of Phoenix Audio's Products on our website here>>
More about Conference Audio:
Interview with Founder and President of Acoustic Magic here
Ballin' on a Budget: How to Get More Conference Audio for Less here
Interview with HuddleCamHD here
Huddle Room Hero's: Great Tech for Small Spaces here