Hello IT and AV Pros!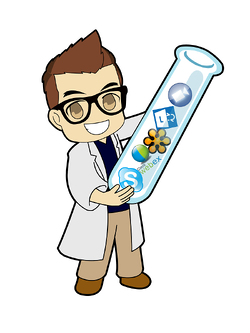 I have lost count of how many clients have told me they use Microsoft Lync AND another service. Cisco Jabber AND couple others. It seems like organizations are always using multiple web video conferencing solutions in different ways. A popular combination we have found is GoToMeeting and Skype OR Microsoft Lync and WebEX. There are so many different and unique web video conferencing services out there that it seems like organizations are choosing to use multiple services Click Here to read a Gartner Study about market trends on "new entrants that often conflict with established service providers".
Whether or not buisness leaders are trying to use the best from each service or simply test un-traveled waters is beyond me. But the web video conferencing software providers who are making it must admit heavy video conferencing users use multiple platforms on a regular basis.
For example, a huge number of organizations are using Microsoft Lync for their internal video conferencing accompanied with a more "cloud friendly" service like GoToMeeting, WebEX or Zoom.US. It was this type of video conferencing experience that inspired the creation of our latest "Lync Meeting Room Control Software" product which integrates with native SDK's within Microsoft Lync (Skype for Business) and a unlimited amount of third party web conferencing software API's including Office 365.
It's worth noting that Bluejeans got this market right from the begining and made a business on providing interoperability features for companies that simply wanted the best flexibility options no matter the cost. But I think the majority of companies use a mix of different services by choice. I think they choose the services that reach out to them the most. A friend of mine from Citrix warmly referred to this "fact of life" as "Cross-Polination". GoToMeeting uses the same USB webcam technology as Skype does over at Microsoft. And Citrix would know a thing or two about the web conferencing market holding on to the big #2 "soft codec" position with GoToMeeting, second only to Skype, the #1 soft codec now also known as "Skype for Business."
Check out our slideshare demonstrating the software we feel is an ideal interface for organizations that are using Microsoft Lync coupled with another software like GoToMeeting, WebEX or Zoom.US. The CRS Lync Meeting Control Software was built to provide elegant control for Lync & MS Exchange plus add much needed features such as support for Google Calendar and 3rd party web conferencing applications like GoToMeeting, WebEX and Zoom.US.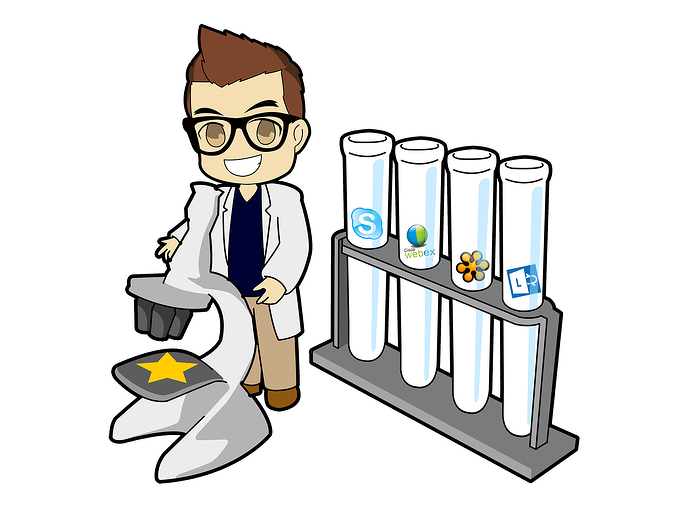 Powerful Lync Control Software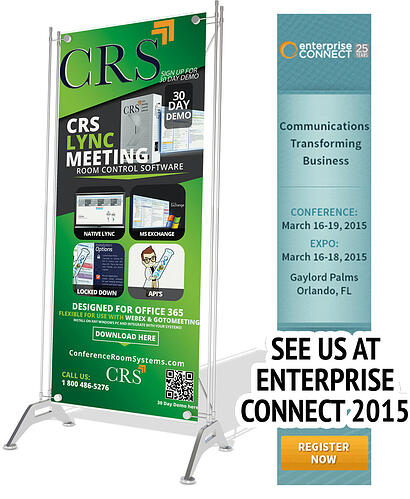 Created specifically for Microsoft Lync (Skype for Business) and Office 365 users. This meeting room control software turns a regular Windows PC into a video conferencing control center. Leveraging resource booking technology from MS exchange, Office 365 or Google Calendars the CRS Meeting Control software enhances dynamic conference rooms by adding seemless integration for multiple web conferencing softeware platforms.
Lync and Office 365 Integration
Unlimited 3rd Party Web Conferencing Integration
Exchange & Google Calendar Integration
Easy for end users!
Simple touch sensitive interface for use on any Windows PC