MS Lync is quickly becoming a enterprise video conferencing favorite solution for many reasons. The way Microsoft has combine: video conferencing, unified communications and IT infrastructure makes Lync shine above most other platforms.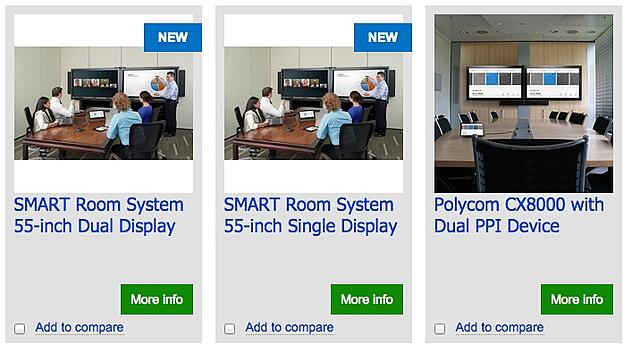 MS Lync Room Systems
What is a Microsoft Lync Room System? By Microsoft's definition it is a "fixed" configuration of Lync compatible equipment or "A Lync Room System is a comprehensive partner offering that consists of all the required hardware and Microsoft Lync Room System Edition software.". So far the only certified solutions come from a handful of manufactures: Crestron, SMART and Polycom. For a complete list of certified rooms click here: http://catalog.lync.com/en-us/hardware/lync-room-systems

CRS MS Lync Rooms Systems
Conference Room Systems "USB Video Conferencing" systems are 100% MS Lync compatible so that is a good thing. They are not Lync Certified because the system configurations are not "fixed". This is actually preferrable for most dynamic environments where a Windows based "Host PC" will run your Lync meetings and also be used a "Dedicated PC" for your conference room.
Locking down Windows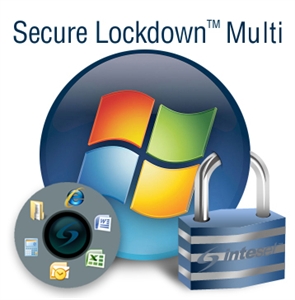 There are a couple ways to "Lock down Windows" and make the end user experience easier and that's what we are going to talk about in this blog post. The first way is called "Kiosk Mode". This can be found in both Windows 7 and 8.1 Pro and it works great if you only want users to have access to one application. This is heavily used in Digital Signage and other dedicated applications where end users only need to access to one application. But what if you want to give you users access to multiple applications but restrict access to the majority of Windows applications?
The perfect MS Lync Video Conferencing experience
After hours of meetings and brainstorming we have come up with our "must have access to list" for video conferencing using MS Lync. Here it is:
MS Lync
Windows Calendar
Google Chrome
(Other) In our case Mersive Solstice for Wireless Presentation
Using "Secure LockDown Multi" we are able to create a completely custom Windows Experience based around MS Lync. The small circular wheel you see will become all the users have access to when the boot up windows. In this fashion we can lock down the Windows MS Lync video conferencing experience to just a few applications. We have found the end user experience can be greatly simplified by locking down the Windows / MS Lync enviromnent.