Has anyone ever told you to "Knock it off"? Well we did that to our new wireless speakerphone to perform a durability test. As you can see on our video we drop the HuddlePod Air from 6' (not recommended) and "Knock it off a table" to demonstrate just how tightly designed these cylynder protective cases are to the wireless electronics inside.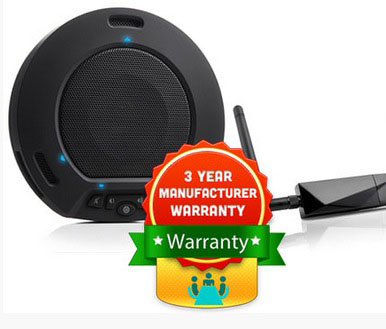 How important is duarbility in to you when you purchase electronic equipment?
We think it's really important! Especially in different industry's where "toughness matters". A 3 year standard warranty speakerphone comes with a 7 hour battery talk time. *The battery may reduce overall battery life over time.