MS Lync Users,
After the huge success of our MS Lync Webinar which is still running we are adding a "Ol' Fashion MS Lync Camera Shoot Out" to demonstrate each camera one after the next. The set up is simple. A webinar style video conferencing meetings run by a computer attached to 6 of the top USB Pan Tilt Zoom cameras using a USB 3.0 Hub. Therefore we can provide on the fly USB camera switching in "Shoot Out". This has become a great way to demonstrate the differences side by side concerning: picture quality, field of view and optical zoom capabilities.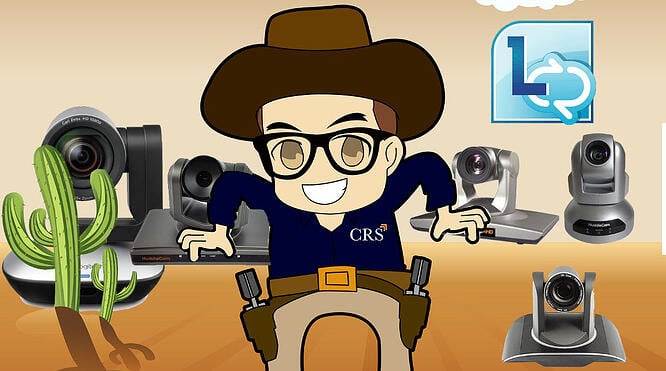 MS Lync Compatible Cameras
All of the cameras we have on display are compatible with MS Lync. The only camera that is officially MS Lync Certified is the Logitech BCC950. The Logitech CC3000e is also MS Lync & Skype Certified. Compatibility has been confirmed for the entire HuddleCamHD Camera line and test footage is available for all cameras including: VDO360 VPTZH-01, BigSHOT-HD PT, HuddleCamHD line and Logitech CC3000e.
When, Where & Who?
The Microsoft Lync camera shoot out will be every Friday at 9:30AM PST / 12:30 EST. It will be hosted using Zoom.US's webinar platform for easy one-click meeting launching. It will be hosted by the CRS team of web video conferencing experts. You will most likely see Patrick Kirby or Paul Richards as the host.