Hello Skype4B users!
Microsoft & Skype for Business have posted several useful shortcuts and tips to make everyday users lives easier. We compiled a list of these tips and added our own that we think you will find useful. Skype for Business is already a simple, easy to use, video conferencing software. The familiar Skype "look and feel" integrated with the Office 365 and/or Lync unified communications platform is one of industries best.
Enjoy :)
1. Auto Accept

When you see an incoming invitation this is the easiest way to confirm you are able to attend. Simply press windows key and the "A" key at the same time and you will accept the calendar invitation.
2. Meet Now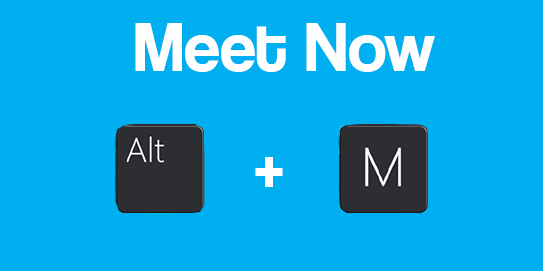 Meet Now is the easiest way to launch an "ad-hoc" Skype for Business Meeting. Simply pressing "Alt" + "M" at the same time will launch a video call where you instantly start inviting contacts from your organization. This will pull up the Skype for Business client and a video meeting will be automatically set up and ready to start.
3. Mute Yourself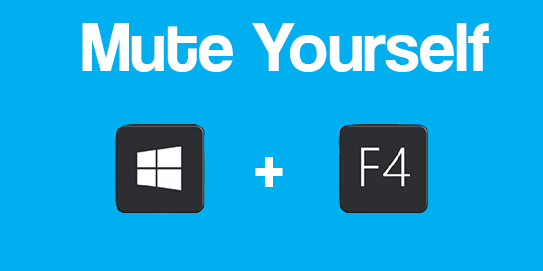 Easily mute yourself during a Skype for Business meeting by pressing the "Windows key" + "F4". Once you have used this shortcut once it will become a "go-to" for your Skype for Business workflow. Don't be the noisy participant. Simply mute yourself wit this easy keyboard shortcut.
4. Record this Meeting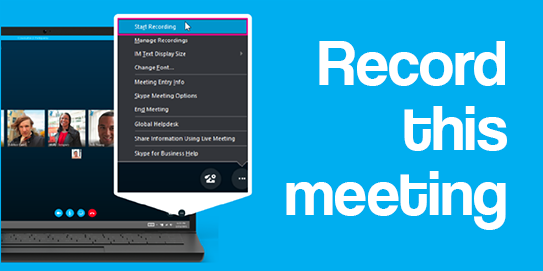 The details button in the bottom right corner of your Skype for Business interface includes a variety of helpful information. Once you click this icon you easily select the "start recording" button to record your entire meeting. Once the meeting is being recorded you can go to the same area to stop recording.
5. Schedule a Meeting in Outlook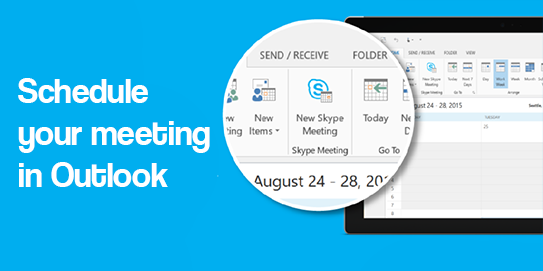 Once you have Skype for Business as part of email platform you will notice the integration between Skype and Outlook. You can easily schedule a Skype for Business meeting directly in your email platform and it will be integrated with your calendar. This is the easiest way to schedule a Skype for Business meeting and email it out to your team.
6. Use a PowerPoint to Present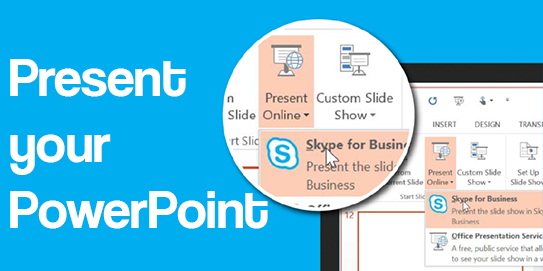 Powerpoints are the most popular way to present on Skype for Business. Under the "Present Online" menu select "present slideshow" to share a powerpoint you have prepared for the meeting. This will automatically bring up your powerpoint as a screen share during your meeting.
7. Start a Zoom.US Meeting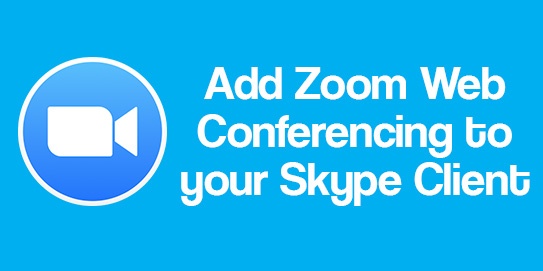 If you are using Skype for Business as your internal unified communications tool you may want to consider a service like Zoom.US for external communications. If your team requires the ability to use multiple platforms there is a plug-in for Skype for Business to allow a complete integration. Once installed your users can simply select "Start Zoom Meeting" from the details button in either the chat window or Skype for Business client pictured below.
This can be an easy way to affordably accomodate existing h.323 and SIP hardware with your Skype for Business deployment. Zoom.US offers Cloud Connectors that cost only $49/month which will bridge traditional Polycom, Cisco, LifeSize and Tandberg equipment with the Zoom.US cloud based platform.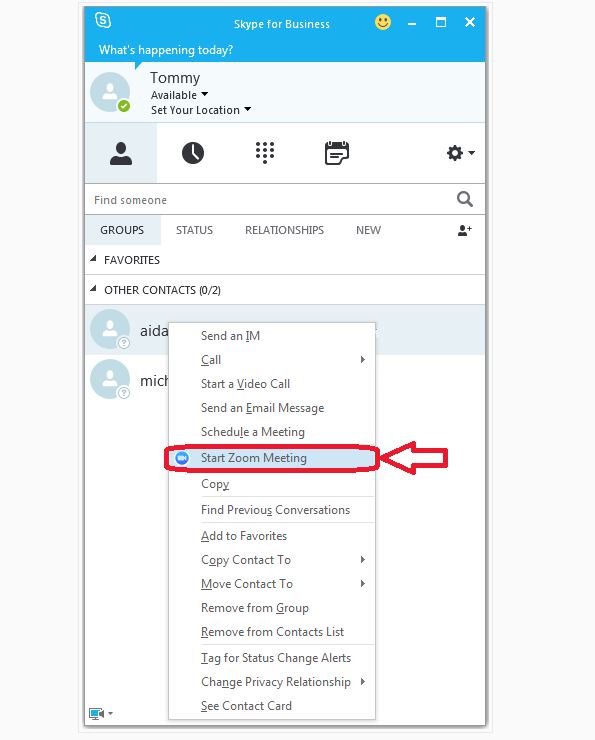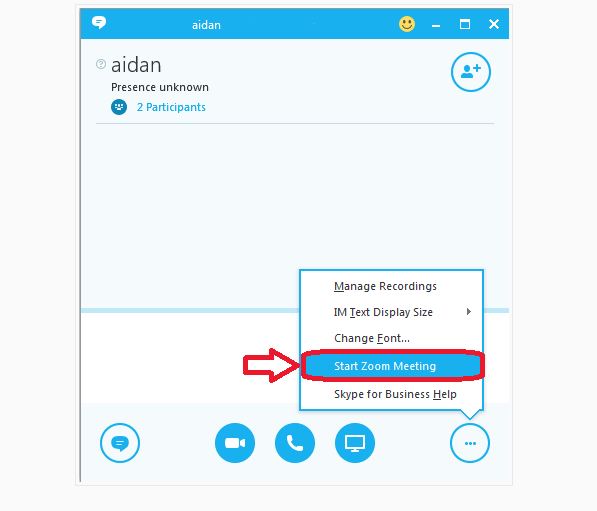 8. Integrate Conference Room Calendar & Skype for Business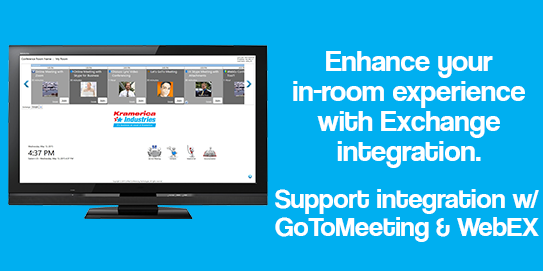 Integrating the core controls of Skype for Business with a calendaring dashboard from Microsoft Exchange or Google Calendars is great for in-room experiences. In areas such as HuddleRooms and Conference Rooms it's ideal to have a shared resource available on your network for users to book a time to use Skype for Business in a group setting. The picture above shows the Unyfy dashboard displaying multiple scheduled meetings with native Skype for Business controls built into the interface.
9. Take Back Controls (When sharing screen)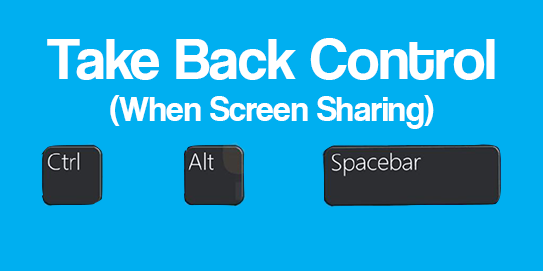 Skype for Business allows you to give remote control to meeting participants of your computer during a screen share. Once you are ready to take back control simply use Ctrl + Alt + Spacebar.
10. Save your IM History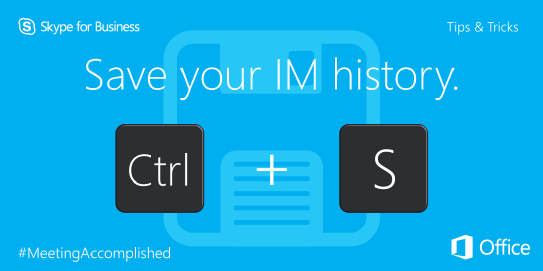 Saving your Skype for Business IM history is a great way to catalog and store imporatnt converations done over Skype. The best part is everything in that important conversation has been saved in writing!
More on Skype for Business Video Conferencing Tips