Very often when it comes to web based video conferencing systems we find ourselves searching for a high quality DSP audio mixer that includes USB 2.0. Well, this week Zach Flanagan from Phoenix Audio dropped by and shared with us a great solution called the Phoenix Audio Stingray.
In this video, we review the brand new Phoenix Audio Stingray (Part Number MT720) with Zach Flanagan. The Phoenix Audio Stingray is a DSP (Digital Signal Processing) USB and SIP audio conferencing mixer. This smart all-in-one audio mixer works with any web conferencing software such as GoToMeeting, WebEX, Skype or Zoom.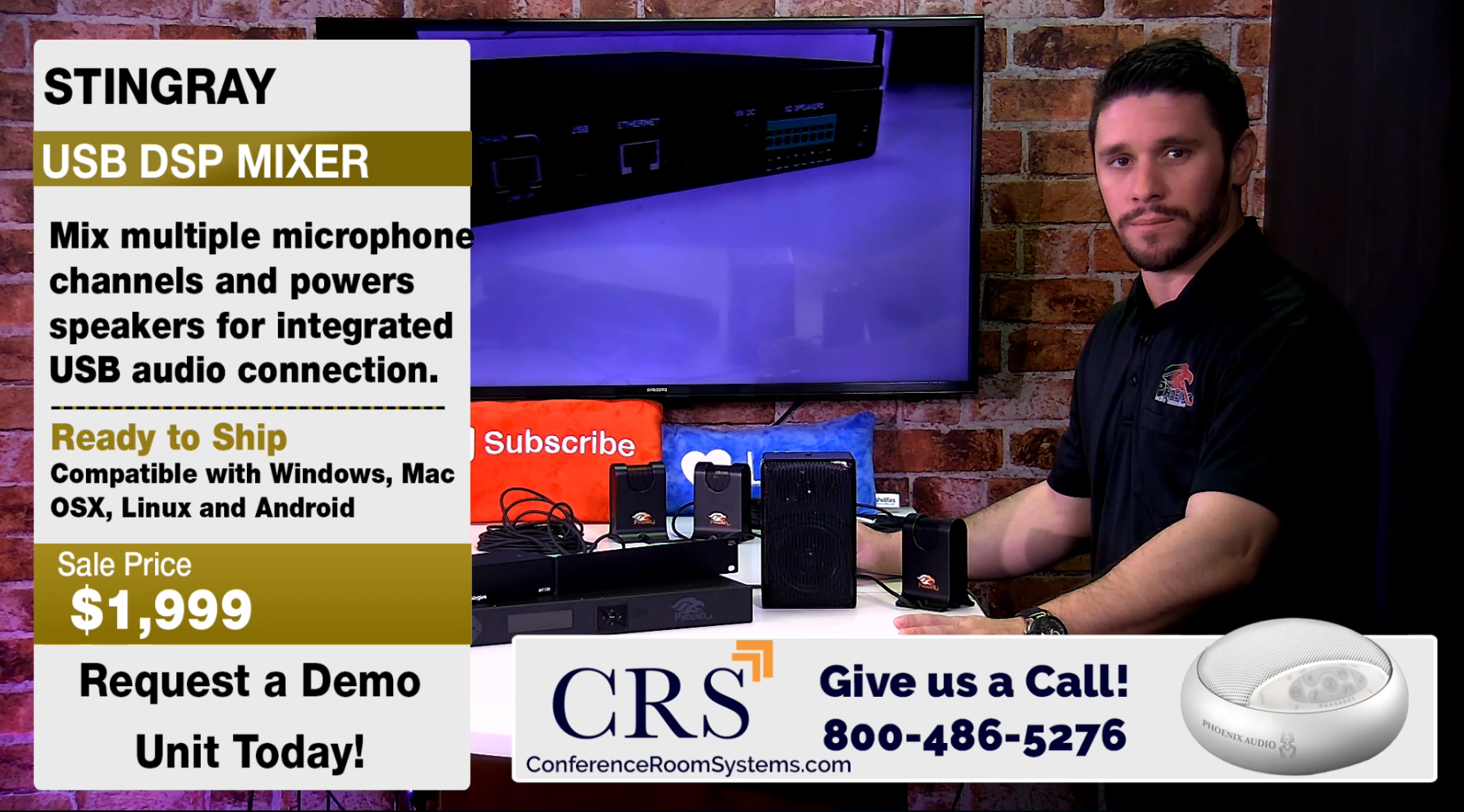 Each Stingray DSP has a USB 2.0 output and can mix up to four microphones with echo cancellation, noise cancellation, AGC and other algorithms designed for the audio conferencing. This DSP audio mixer also supports four auxiliary inputs for reinforced local playback. Finally each unit comes with four 15 watt speaker amplifiers, SIP, USB and analog interlace support. Additional options for the Stingray include the MT720 which allows XLR inputs to interface directly into the DSP mixer.
XLR Input Expansion Box
In this video, we review the Phoenix Audio Stingray - XLR Converter Part Number - MT720. The Phoenix Audio Stingray is USB audio conferencing DSP mixer which can accept four microphones and four line level inputs. The MT720 XLR audio converter allows users to easily connect up to four XLR microphone connections to the Phoenix Audio Stingray with audio connections. Each XLR microphone is converted to multiple audio connections we show connecting the DSP mixer.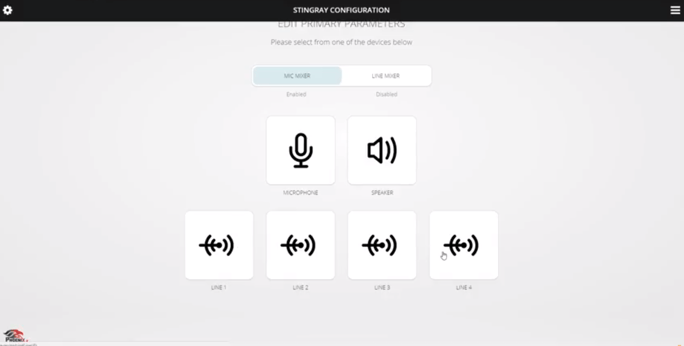 As you can see above the Phoenix Audio Stingray includes an IP Interface for management. This allows us to completely configure all the microphones, speakers and audio line inputs. It's very nice to have our DSP mixer available on our network for configuration. This allows our IT or AV managers to remotely connect and manage devices across their network.
Feel free to Call the CRS team to setup a Phoenix Audio Stingray demo! In our next video we dive deeper into the audio connection in this DSP and review the back of the unit.
Still want to learn more?
Well we asked Zach to give us one more "deep dive" video into the product. This video should answer any final questions you may have about setting up this Smart DSP Mixer from Phoenix Audio. The Stingray has alot of functionality for such a simple device to setup. Once you have watched all three video on this blog post, Zach says you are officially certified to install a Phoenix Audio Stingray audio conferencing system at your office :)