For this weeks episode of ConferenceCast, we interviewed Scott Pienta of Pure Energy Light and Sound based out of Michigan. They produce weddings, proms, parties, concerts, and much more. And we wanted to learn more about their live streaming options for these events and how they do it.
---
---
For anyone unfamiliar with Pure Energy, can you give us a little background on the company?
Pure Energy is part of a larger company, U.S. Systems Inc. We've been in business for 20 years. I took a little hiatus, I sold part of the company off several years ago. Took a job as an audio-video engineer for a college. Eventually, I decided the college thing was great, but it wasn't for me. I enjoy being self-employed. So that's why I decided to go back and to work for myself, and I started Pure Energy up because the name US systems, D.J's and events coordinator just doesn't roll off the tongue. So, we changed the name to Pure Energy to entice more people and to get closer to our actual goal.

What was your inspiration to start capturing events live? Was it customer-driven industry or just personal?
Well, I come from an audio background. For years I was doing concerts, live sound, and lights for big shows, etc. US systems was a large contractor for Direct TV, and we were a pretty good size. But we traveled a lot. And I wanted to stay closer to home. What pushed me to live streaming was when I went to the college we have a full studio in there, and me coming from an audio background, never had done video in my life, I was intrigued to learn more. So I ended up kind of going off on my own and starting my own little business on the side for the city or the high schools or just little by little doing some other things, selling deejay equipment online, by doing a live stream, and talk show. And it just blossomed into a full love for it and kind of keeps going from there.
Since you've been streaming have you seen an uptick in the trend to stream events?
Yeah, we just finished a bridal show this past Sunday the 13th of January, and we actually live streamed the runway. People that couldn't attend could watch live. Even the ones that did attend can actually go back and watch that stream because I recorded it. The radio station that was hosting the bridal fair loved it so much that decided they want to live stream the chili cook-off coming up here in a few weeks. So, yes, we have seen an uptick in live streaming. Streaming is starting to pick up not only just for sports but for other industries. We manage the social media for several grocery stores and every week we do a live stream with them. We talk about their specials, we talk about what's happening with them and let people their customers answer questions.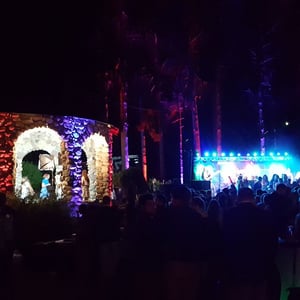 Grocery stores are struggling. Everybody thinks a grocery store is making a ton of money, but they're just like everybody else. The competition's harder, the cost of shipping the food and all that stuff. So, they have to be inventive as well. And a friend of mine who owns several grocery stores, we started talking, and I said so this is what we could do, and we got out in front of it. We are very active on social media. So, we have to be inventive and how to use it and we're trying to stay ahead of that trend.
Can you give us any more examples of the different types of events or businesses that are streaming these days?
Yeah, we're done some streaming for Fairway Products. Fairway Products is a company that manufactures textiles. They make covers for Humvees, military grade and Humvees. They also make those weather vanes that you see at the airports. Has those all over the country. They're part of a larger company that makes seats for GM and Ford. We've done some video for their hiring, and they came in last month and did another video because they wanted to hire some more.
I have a sister company called Hometown Media Network. And we are building a studio right now to do daytime talk shows, and some other talk shows using live streaming. We're going to have a segment on there for people looking for jobs. So, there are just a million ways to use it. We also have done some stuff with Cobra motorcycles. Cobra motorcycles is the leader in youth competition for motorcycles for motocross. They're made right here in Michigan not more than a couple of miles from me and they are sold all over the world. We've done some live events in there and talking about and showing off their facilities. We went to one of their test tracks and filmed their team practicing and some of the new models coming out. You just have to be inventive. There are a million ways to use live streaming you just have to think outside the box. It's not just a typical lecture or a regular football game or basketball game.
One of the things we're doing in our studio is we're going to have a large green screen we are also going to have a podcast area. We will control the equipment. Businesses that come in sit down and do the podcast, and they can talk shop.
Speaking of your studio can you tell us about your technology set up?
Our studio is unique. We don't have the money to go after the big Raw Systems or the Grass Valley or that type of system. We have a production trailer that we have close to $60,000 tied up into so we can do some significant events, and sports and that technology is trickling into our studio. They're both almost identical.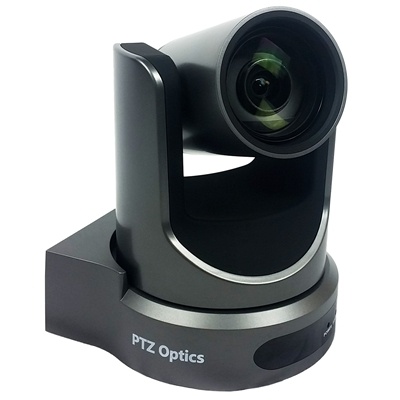 The backbone of our system is Vmix. We use Vmix heavily for our video switching and automation. We use New Blue technologies. We also have, and we're going to be buying more awesome PTZOptics 12x zooms and some Zcams to have as regular cameras. They are easy to move around because we want to have a simple operation, so our studio is an open floor plan. So, the actual studio is about 650 square feet where we have four studios in one where we have a couch sit down area with a high-top table which is kind of like a panel discussion. Then we have an area which is for podcasting and that we have a large 18 foot by 7-foot green screen area.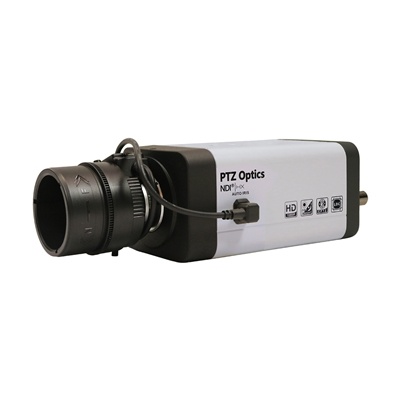 When you're streaming what are some of your most common frustrations that come up?
Common frustrations with streaming... You know something always seems to happen at the last second. Usually, it's a computer issue, a software issue. Windows is a real problem child. We've taken some steps to prevent some things happening from Windows as far as upgrading to a pro version, but usually, it's a sound or video connection. These things typically happen no matter if you get there at 8:00 in the morning and your event is until 7 o'clock at night. Something always happens even though you've tested through and through
Customers expect everything to be perfect and no matter how much you check and how much you go above and beyond to make sure that everything is perfect, it's live. Anything can happen. You can have a power failure you can have a computer failure. And the only thing you do is have backups in case this happens, and we have those in place with backup computers and or power.
What are some of your best live streaming tips for someone thinking of getting into the business?
Do your research. Even when we buy a piece of product, regardless if I sell the product or I have used the product in the past or not sure about the product or learning something from somebody else. I do my research. Even buying a camera. I will spend days just researching every little detail and thinking about how am I going to use this to my proper advantage. What is the most am I going to get out of this because nothing in this streaming industry is cheap.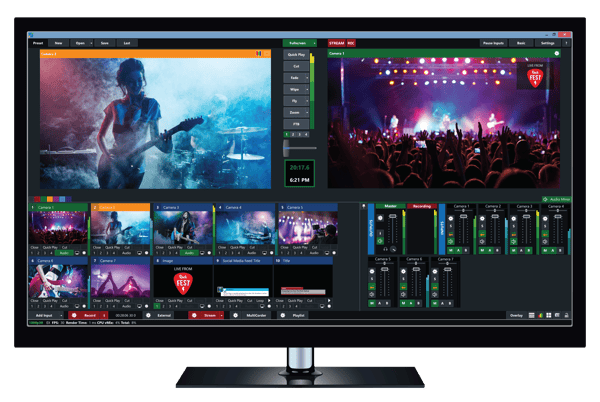 If you're going to do it as a hobby, you want to make sure that if you spend a nickel, you get the most out of that nickel. And that's what we do when we buy including when we decided to buy Vmix. I looked at nine softwares. I spent plenty of time on other softwares, but Vmix was the best choice. It continues to exceed expectations. Martin and Tim's crew did a phenomenal job, and I'm impressed every single time that they do something. The newest update to their Vmix 22 is just another remarkable update because it's going to really put a squeeze on some of these graphics that I use. Even my New Blue that I use for my graphics and my ports.
Lastly is there anything else you'd like to share, or anything we miss that you want to add before we close?
You know, there are a lot of Facebook groups out there. There are some good ones. There are some that aren't so good. Decide where you want to go in this business to test the waters and start out basic. You don't have to spend ten thousand dollars. You can get into this fairly inexpensive for three or four thousand dollars and put on a decent broadcast. You have to realize there's a lot of work that goes on behind the scenes to generate revenue from this. You know, you have to think about all those things it's not just, 'I want to go film my son's football game' or 'I'm planning on paying for my family off of this income.' So, I joined some Facebook groups. I talked to others that are doing this in the industry to get as much information you can do research and research is key in this business. So that's pretty much all I can tell your listeners.
---
---
More on Live Streaming
YouTube Live vs Facebook Live - Finally a side by side review here.
Check out the top 5 ways to live stream to YouTube here.
Interview with HuddleCamHD here
Interview with Magewell - Digital Video Essentials here
Live Streaming Software Review - Wirecast vs vMix here.
Learn why live streaming is the best way to host a webinar here.
Interview with vMix here
Zoom Video Conferencing adds Facebook and YouTube Live options. Learn more here.
Skype Meetings for Broadcast. See how Skype adds live broadcasting here.
YouTube Live adds new multiple camera switching feature here.
Infographic: Youtube Live vs Facebook Live here
Interview with Rocosoft PTZ Control here
When to video conference vs when to live stream… Learn more here.
How to host free webinars here.
Live Streaming Services for houses of worship. Learn more here.