Rocosoft Remote PTZ Control Software
Introducing our EasyUSBCam™ PTZ Controller Rocosoft calls the "EasyUSBCam". It's a great new PTZ Camera Control Software for Logitech ConferenceCam CC3000e, Logitech ConferenceCam BCC950, and VDO360 VPTZH-01 professional UVC Video Conferencing Cameras!
Why we like it: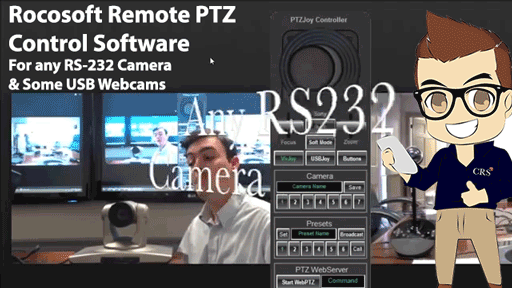 Users can effortlessly control these professional UVC PTZ cameras directly from a PC through the convenient USB cable that comes with the UVC PTZ camera - no extra control cables needed! Configuration is so easy, EasyUSBCam PTZ Controller does it for you. Just connect your camera to the USB port of your PC using the USB cable included with your camera, and EasyUSBCam PTZ Controller will find and connect your camera right away.
Easy to PTZ Control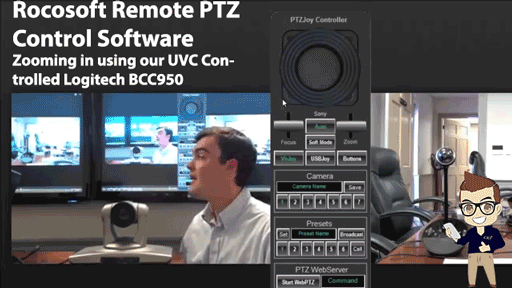 The PTZ WebServer feature lets you control your PTZ cameras on any mobile device from any Browser with our PTZ WebRemote over any LAN, Wi-Fi, and WAN IP Network. This program is a wonderful addition to your video conferencing set up!
Mobile and Remote Web Servers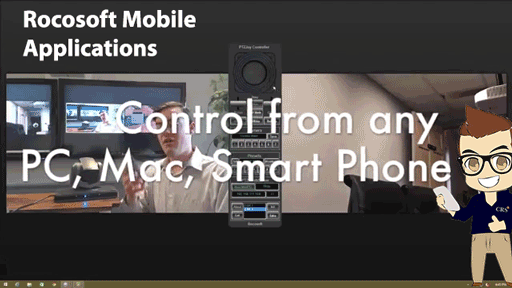 Mobile was a key feature RocoSoft brought over from the last generation of RS-232 camera control software called "PTZJoy".