Hello IT & AV Pro's!
This Friday Nov 20th Paul Richards & Patrick Kirby the hosts of HuddleCam Live will be interviewing, Doug Devitre, author of "Screen to Screen Selling". Paul Richards, Dir of Business Development for HuddleCamHD said "I first found out about "Screen to Screen Selling" when I saw a LinkedIN post from Eric Yuan, CEO of Zoom Video Communications. After reading the book I have to say it was a refreshing outlook on the amazing new technology tools available to sales teams."
Panelists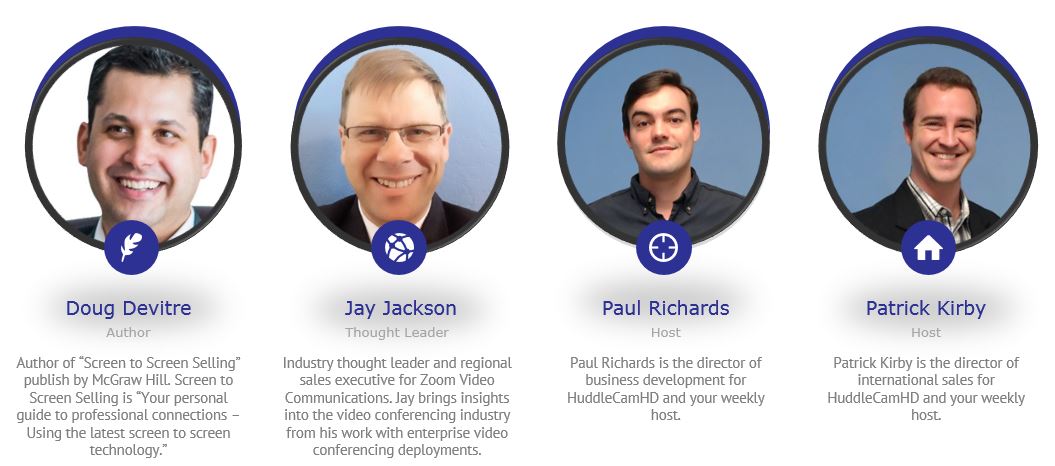 Why attend this webinar?
Doug Devitre's new book "Screen to Screen Selling" has been well receieved. In this webinar, Jay Jackson (Zoom Video Communications), Paul Richards (HuddleCamHD) and Patrick Kirby (your host) will be interviewing Doug Devitre (author) and presenting industry trends that are changing the way we work.
Live Webinar you can join!
Watch live or recorded on YouTube Live!
Hosted by HuddleCamHD using our new interactive webinar and live stream combination. Learn more about "How We Stream" and join live @ live.huddlecamhd.com
---
"Screen to Screen Selling has earned a permenant place in my library."

Eric Yuan
CEO, Zoom Video Communications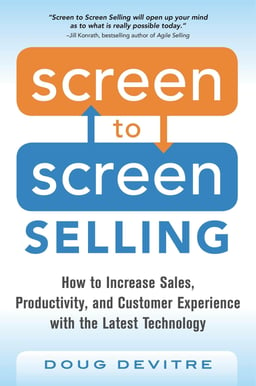 The webinar will be held November 20th, 10 AM PST and 1 PM EST in what HuddleCamHD calls a "Live Streaming Video Conferencing" because the Zoom video conferencing webinar is simultaneously streamed to YouTube Live with a broadcast creation software called vMix. This unique approach to live streaming and video conferencing allows up to 50 participants to join the live broadcast at any time.
Attendee's can join in the innovative HuddleCam Live experience in two ways. For the full experience users can join via the Zoom video conferencing client from any smart phone, tablet, PC/Mac. For a more "laid back" experience users can view the entire live stream on YouTube with built-in live chat. HuddleCamHD will be demonstrating the affordable technology used to live stream a video conferencing along with a comprehensive interview with Doug Devitre.
HuddleCamHD hosts technology webinars almost every Friday of every the month outside national holidays. Anyone interested in USB based video conferencing cameras, speakerphones or just tips about using video conferencing and live streaming is encouraged to join.
You can register to join this webinar at: http://huddlecamhd.com/landing/LiveWebinar.html
The live stream will be also be available at: http://live.huddlecamhd.com