Thinking about live streaming your church services? Learn about how David Holder streams using only an Apple IPAD, internet service, tripod, and Facebook. Get his tips on getting started and more in this interview.
David can you introduce yourself and tell us what you do for your Church?

I am Rev. David Holder, but you can call me Dave. I am one of the associate ministers here at Second Baptist Church in Paterson NJ. I am currently serving as the facilitator of the pastoral advisory council, member of the church's joint board and a member of the church CDC board and I am the leader of the Social Media ministry of the church.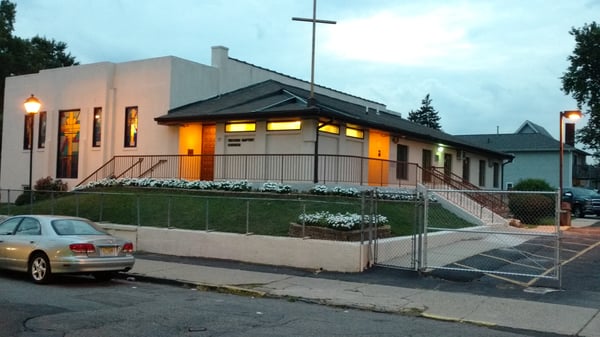 Can you tell us a little bit about your Church and its history?
Second Baptist Church of Paterson New Jersey is missionary Baptist church that has been serving God for the last 75 years. For the last 34 years our faith community has served the congregation and the surrounding community under the vision of our Pastor Rev. Dr. Alexander McDonald III. A commitment to train and educate ourselves and our community, seek God first. Our ministry has a thriving teaching ministry that reaches all ages. The focus of our ministry is our outreach ministry.

Outreach ministry feeds the hunger, clothes the naked and helps provide resources to address some of the challenges within our community. These challenges, such as substance abuse, illiteracy, and guns in the community. We also through our community development corporation provide senior housing Literacy program and a community library.

When did you start live streaming church services?

We started streaming Fall of 2017. We are only streaming the begin of the sermon to the end of service. We want to do the whole service and bible study, but, until we can have a complete system, it would not provide the experience to effectively reach those who are on social media the Gospel message. We are hoping to raise funds to build a complete streaming system to enhance the current streaming and the internal worship experience for our members in service too.

What is your personal experience with technology? How difficult (or easy) was it for you to get live a streaming setup installed and running?

I have many years of technology experience from my career in telecommunication and technology industries. Setting up the technology was not demanding, the Irony is that I did not know how to stream via Facebook. The one other member of the ministry Jasmine Gary (who does this as her business) showed me how to stream via Facebook. Once I knew how to stream I was able to pull together the solution I am using now. I purchased a tripod for Tablets and cell phones and started to stream the service.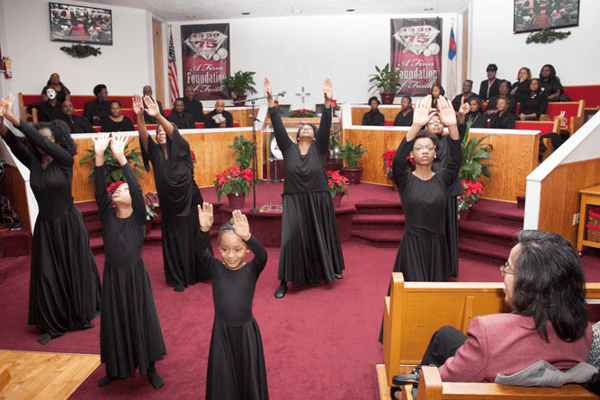 What does your technology setup look like?

I am using just an Apple IPAD, internet service, tripod, and Facebook.


Do you think live streaming is beneficial to your church? In what ways? Do you also archive your streamed content?

Yes, it beneficial to the church as we currently only stream the sermon. We have members who have moved away, and now they are viewing the service and stay connected to the church. This now becomes an evangelistic tool for our members by inviting others to view the service. This introduces others tp the gospel without feeling the pressure of a new place. This is also an excellent tool for the sick and shut in to receive the word from our pastor. We do not have an archive system, but Facebook does retain the video we stream, but there is no way to use for other social media applications. This would change with a complete video stream system.

What would your top piece(s) of advice be to a church that is thinking about getting started live streaming?

My top pieces of advice would be the following:
Do not do it because everyone else is doing it.
Make sure you need for streaming your service. When you have a need, you will have a purpose to drive towards
Do not spend money on equipment until you know what you need.

You waste time and money if you buy equipment and find you not using it.
Make sure you have people who have a passion for the ministry.

It is better to have two passionate people in ministry than have six people who are not sure where they fit.

What's next for your church as far as technology goes? Upgrades, new ideas? If you had no budget restrictions what would you do?

No budget? Well, I would put a full blown 4 or 5 camera system with integration with our PowerPoint or a similar system that would allow users full control of not only what we stream but what we display in the during our worship services. The ability to insert playback and provide via experiences via High definition and 4K technologies. The ability to engage people during the stream of our service to enhance the sense of community to build an E-Church community that is just an extension of the church congregation. I would also want to include a mobile camera capability for when we do things outside the sanctuary to capture and share what we are doing with others to give hope to the hopeless.