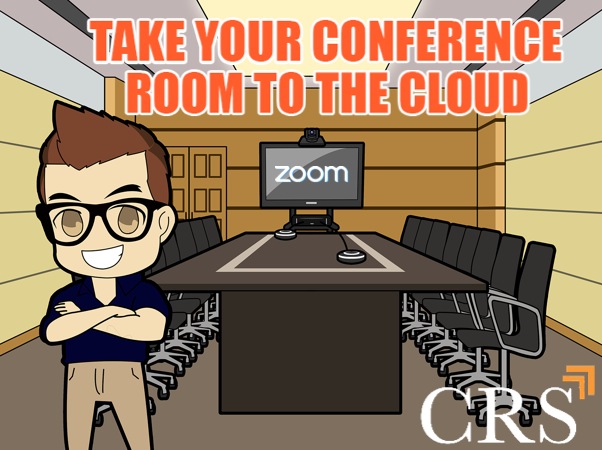 "Take your conference room to the cloud" is a webinar hosted by Zoom.US's Head of Product Marketing Nick Chong. Nick has invited industry though leaders: David Maldow from Let's Do Video and yours truly, Paul Richards, from CRS. This webinar will discuss 3 questions concerning web video conferencing and conference room technology.
•
How
has the conference room changed?
•
What are the latest use cases by industry?
•
What are the latest trends in technology?
Nick Chong and Priscilla McCarthly will be hosting this webinar from their famous "Cloud Background/Couch and Coffee Table" style conference room. David Maldow will be joining from his office in Florida where he will be commenting on main topics for this webinar. CRS will be providing demonstrations of the latest USB Cameras, Microphones, iPad control systems, web streaming devices and interactive touch screens. I will be the "AV Gadget" guy, showing off all of our latest "technology toys".