At the International Society for Technology in Education conference in Philadelphia recently, we had the chance to speak with Paul Richards about the tools schools can use to add live streaming to their day. Richards is the author of the "Accelerated Broadcast Club Curriculum: Accelerated Student Learning in Broadcast & Live Streaming."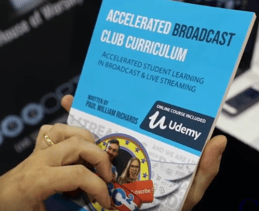 Richards explained that today teachers at schools throughout the country are looking to create broadcast clubs and curriculum, where their students can learn how to live stream. Many students are interested in a future career in radio or television broadcasting, or even an up-and-coming field such as Esports. Every day school events, including morning announcements and sports, can be live streamed by students to Facebook or YouTube. Students can get both on-camera and practical hands-on technology experience from these activities. Feel free to share this with a teacher you know who may want to download this book for their students.
A great camera to get students started with live streaming is the PTZOptics 20x SDI camera, one of the most popular cameras on the market today that is available on Conference Room Systems. It is plug-and-play for most live streaming and video production systems.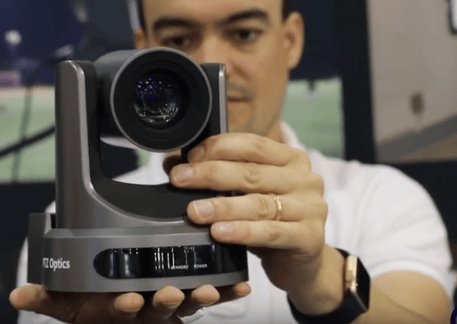 It's powered over Ethernet, so with just a single Ethernet cable, the operator can plug it into a network, control and even remotely manage the camera. The newest NDI cameras can be integrated into a variety of solutions. NDI cameras offer broadcast quality with virtually no latency. Students and teachers can use a variety of live streaming software, including Wirecast and VMix for MAC or Windows operating systems.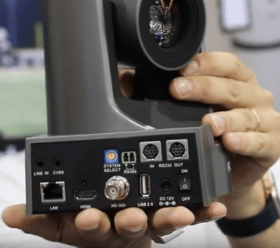 Watch the video here. To learn more about CRS and our suite of products, please subscribe to our YouTube channel.