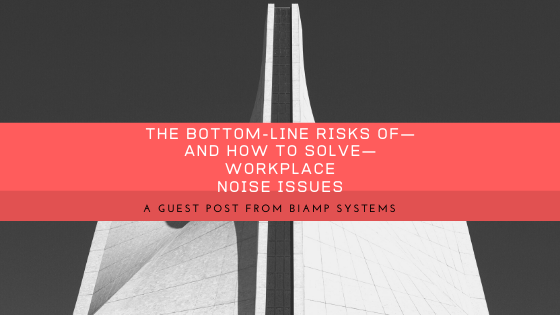 Popular building-design and workstyle trends are raising office noise levels, and the results often negatively impact staff productivity and businesses' bottom lines.
The push toward increased "daylighting" in building designs, often in pursuit of Leadership in Energy and Environmental Design (LEED) certification, presents office noise challenges. Increasing a building's natural light coverage means more glass, both in terms of external windows and interior partitions. Glass performs poorly as a noise blocker, thus contributing to an increase in overall office noise.One of today's popular workstyles is "benching," which places office staff side-by-side, often on two or more sides of a table, with minimal separation between sides—often just a short dividing wall down the length of the table that provides no noise mitigation. The resulting increase in worker density presents an obvious challenge regarding office noise distractions.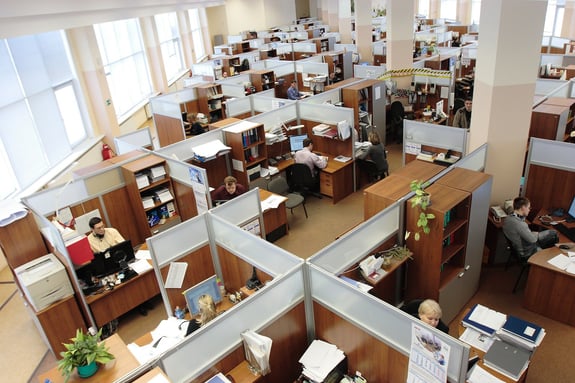 Also, with flexible schedules becoming the norm, "hoteling" (reserving one's workstation in advance of in-office attendance) and "hot desking" (choosing a temporary workstation upon arriving at the office) are two workplace trends gaining popularity. Such trends present additional noise-mitigation challenges because of the unpredictability and inconsistency of in-office staff locations.
When discussing a building's acoustics, we talk about the ABCs: absorption, blocking and covering. Absorption refers to materials that innately absorb sound waves, such as carpeting, ceiling tiles and acoustical panels. Blocking refers primarily to walls that contain (or block) sound waves. Covering is when a sound is introduced to an environment with the goal of minimizing the level of noise that reaches area listeners—this is sound masking's specialty.
So, when it's time to explore potential noise mitigation solutions, certain outcomes may be more appealing than others depending on a specific location's purpose and day-to-day activities. For example, if a new medical clinic is being built, the company's risk manager will likely be most concerned with speech privacy and patient comfort, given their direct associations with HIPAA compliance and Hospital Consumer Assessment of Healthcare Providers and Systems (HCAHPS) scores, respectively. Speech privacy is also critical for call centers, financial institutions, law offices and more.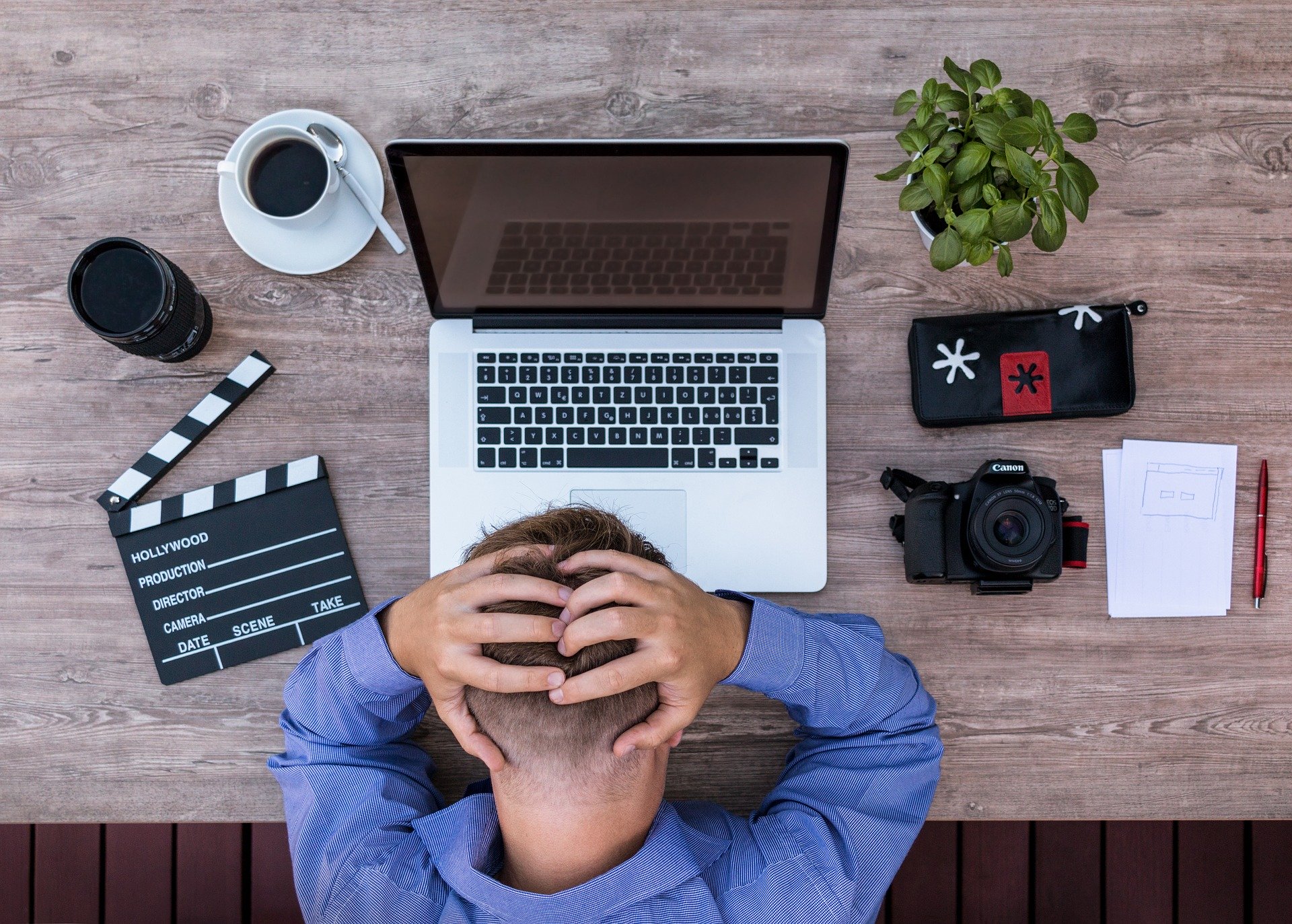 If it's a modern-architecture, open office that's being designed, then workplace noise distraction – which directly, quantifiably and adversely affects a company's financial results—is often the primary concern, with speech privacy and employee comfort lesser but still important considerations.
In most cases, a properly designed and professionally installed sound masking system is the simplest and most cost-effective solution for addressing workplace privacy, noise distraction and overall employee comfort issues.
Visit Biamp.com to learn more about industry-leading, next-generation Cambridge sound masking technologies.
Nathan Van Ness is Product Marketing Manager at Biamp Systems.
More on Sound Masking Technologies:
An Explanation of Sound Masking and the Benefits. Read more here.
New Sound Masking Products for Office Buildings from CSM. Read more here.
Sound Masking White Noise Kits for Privacy. Read more here.
Interview with Mark Hughes of Cambridge Sound Management. Read more here.
Sound Masking Installation Check List. Read more here.