Hello A/V & IT Professionals.
As we all know A/V & IT have been "converging" for years. We are now starting to see really useful tools for audio visual design created to live in the web. This saves everyone time by serving up premuim content that can be accessed from practically any location whether you have a hardwired or using 3G/4G wireless connection. In this article we are going to look at the apps that are particularly helpful for audio visual design.
Special Note: We only review applications with public access. Yes, Crestron and Extron both have great applications that are just for dealers. But knowing not everyone has access we chose to restrict this blog post to just free applications.
1. CRS Designer


The CRS Design is a revolutionary new tool for laying out audio visual designs on the fly. Available for use in any web browser and now any Android device. Simply select from room templates or upload your own and start designing. This tool has been used by end users and audio visual designers alike.
"End users love the interactive feel and they appreciate seeing the design laid out." Says Patrick Kirby, account manager for Haverford Systems. "Giving the actual technology users control has completely changed our approach to audio visual design".
You can try the CRS Designer anytime here: http://designer.conferenceroomsystems.com
2. Epson Distance Calculator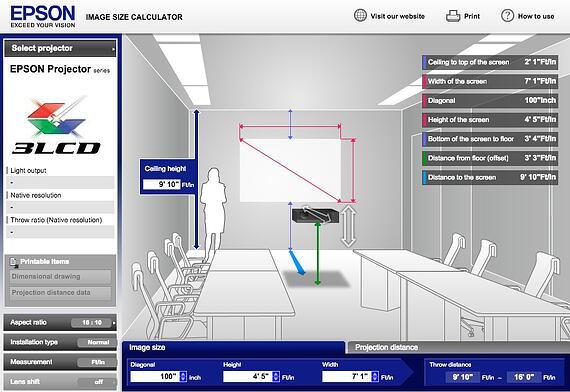 The Epson distance calculator might be the most used online AV tool. With updated information about throw distances for the latest Epson projectors this tool is dyanamic and powerful. It's also been around for as long as I can remember. Maybe that's why Epson remains the #1 projector sales company in the world. Forward thinking and value add is brought to end users and AV experts alike.
This tool rivals the CRS Designer for the most advanced application because of the dynamic nature. It shows and restricts information into the parameters set forth by the designers. The visual appeal is good and the information is always up to date. After years of use I still turn to this tool regularly. It's never once been down or un-useable.
View here: http://www.epson.com/alf_upload/landing/distance-calculator/
3. Video Conferencing Bandwidth Speed Test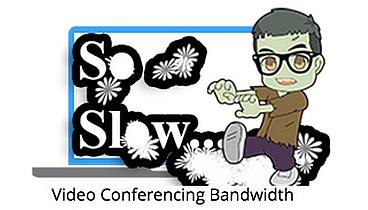 Video conferencing uses a lot of bandwidth. But the regular speed testing tools like SpeedMatters.org only show you the overall speed of bandwidth for your office or general area. With Speed.ConferenceRoomSystems.com we set up a actual speed test served up from our servers in Scottsdale, AZ. These results will show your computers request and transfer speeds from a server in the US that provides a good example of what to expect when you use GoToMeeting, WebEX or Skype.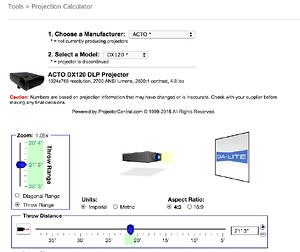 View here: http://speed.conferenceroomsystems.com/
4. Da-Lite Screen Designer
The Dalite Screen designer is a easy to use tool to get the correct Da-Line projection screen. This tool has saved us so much time in selecting the correct projector screen. Da-Lite is definitely leading the projection screen industry in online tools.
Learn more here: http://screendesigner.da-lite.com/
5. ProjectorCentral: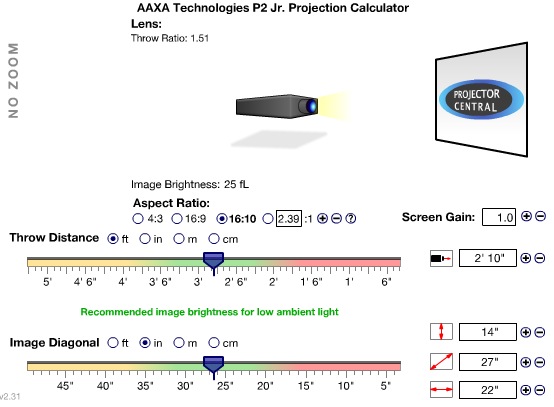 Will your projector fit the available space? What about your screen? What about seating and room lighting? To find out, use our Projection Calculator Pro
http://www.projectorcentral.com/projection-calculator-pro.cfm
6. PledgeVideo: Carbon Emission Offset Calculator for Video Conferencing

PledgeVideo.Org provides an easy and elegant way to calculate carbon footprints and carbon off set. This tool is specifically made for video conferencing to show off set carbon CO2 based on reduced travel. Learn more at: http://pledgevideo.org
7. Video Conferencing ROI Tool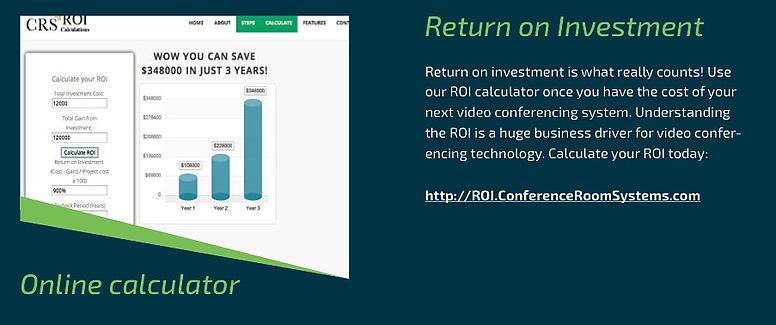 A quick and easy down to earth ROI calcaultor for video conferencing. With interactive graphs, 2 calculation tools and a slick looking interface this might just be the tool for you. Customize your information displayed on the graphs for 1, 2 and 3 year return on investment figures this tool is great one!
View at: http://roi.conferenceroomsystems.com/
8. Phoenix Audio Product Selector

Phoenix Audio is calling their new product selection tool the "Solution Consultant". In this tool you will be guided through the recommended audio conferencing solutions from Phoenix Audio.
http://www.phnxaudio.com/solutionconsultant/
9. Sound Control Solution Finder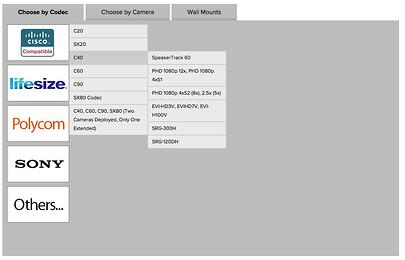 This application is simple but hey, it's a great example of a small manufacture getting an application to their users. The system is basically a elegant looking menu system that allows the user to easily determine which product they need from Sound Control Technologies. http://www.soundcontrol.net/solutions/
http://www.soundcontrol.net/solutions/
10. How Big LCD Size Recommender
Yes, they are trying to sell TV's and the highest LCD size is 75". What is this 2009? But regardless it provides a great way to quickly determine the appropriate LCD size that a given room will need based on the further viewer.
http://www.rtings.com/info/television-size-to-distance-relationship
11. SMART Visual Collaboration Solution Builder
The SMART video collaboration solution builder is a interactive guide using variables such as the amount of time you spend brainstorming to number of presentation you give on average in your conference room. SMART always bring intereactive and through out solutions. This app is useful for end users who are looking to use SMART business products.
Learn more here: http://vault.smarttech.com/enterprise_configurator/vcs.html
Thinking of a tool that's not on our list?
Please drop us a line in the comments...
Complete List
1. CRS Designer
2. Epson Throw Distance Calculator
3. Video Conferencing Speed Tester
4. Da-Lite Screen Designer
5. ProjectorCentral Selection Tool
6. PledgeVideo.Org Carbon Footprint Calcaultor
7. CRS Video Conferencing ROI Calcaultor
8. Phoenix Audio Product Selector
9. Sound Control Product Selector
10. LCD Size Selector
More on Conference Room System Management