Hello IT and AV Engineers!
I recently got a chance to test out some of the industries top auto tracking camera solutions. Last year at INFOCOMM we saw quite a few new auto-tracking cameras solutions from 1Beyond, HuddleCamHD, Vaddio and PTZOptics. We will get into each of these companies auto-tracking solutions in this blog and I have side by side footage for the HuddleCamHD SimplTrack and PTZOptics Perfect Track.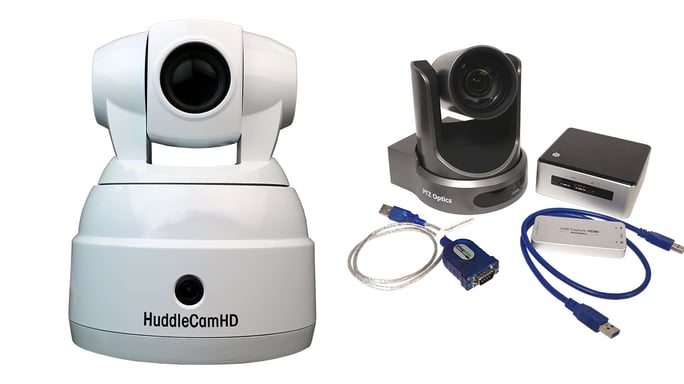 Auto Tracking Cameras for Lecture Capture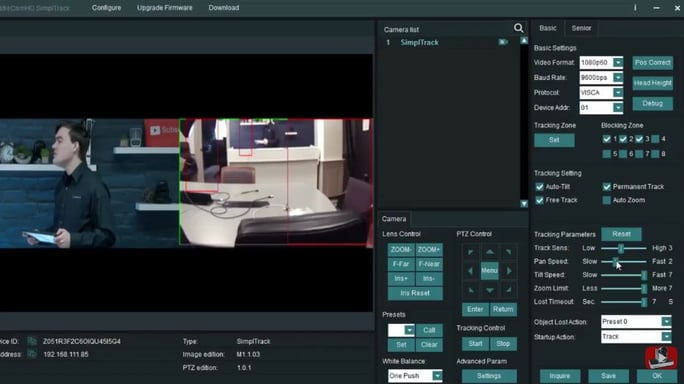 The good news is that that auto-tracking cameras are finally here with some impressive performance. The HuddleCamHD Simpltrack pictured above has some amazing features for controlling the speed and sensistivity we test out in the video below. We also, did a very similar test with the PTZOptics Perfect. I have to say the HuddleCamHD Simpltrack has a much more feature rich interface for auto-tracking. The "Tracking Parameters" turned out to much more in-depth. While, I do love the simplicity of the Perfect Track system from PTZOptics (and the cameras) take a look at the PTZOptics Perfect Track interface below.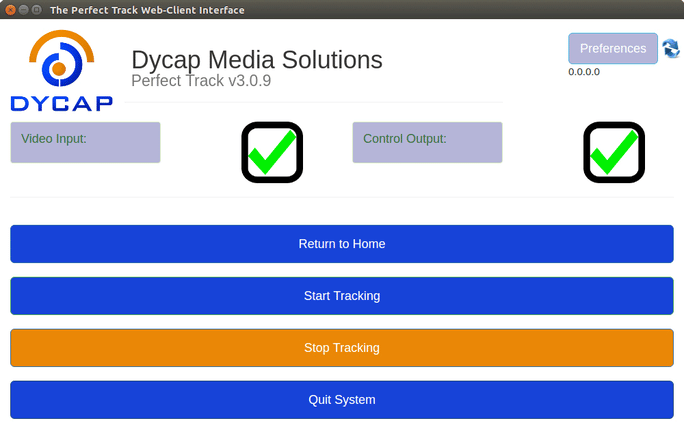 The Perfect Track system interface is incredible easy to use but it lacks the fine tuning we wanted to test out in our video comparison.
HuddleCamHD SimplTrack Test:
PTZOptics Perfect Track Test:
Auto Tracking Camera Comparison
While I have not yet tested the 1Beyond AutoTracker or the Vaddio RoboTrak, I did get a chance to see both in action. The Vaddio RoboTrak is quite expensive because it uses a two camera system with a tracking beacon the person who will tracked needs to wear. The 1Beyond AutoTracker takes a similar approach to the HuddleCamHD Simpltrak because all the auto-tracking processing is done inside the cameras. The PTZOptics Perfect track is one of kind, because it can work with ANY VISCA camera from SONY, Panasonic or Canon. So that does open up a huge door for auto-tracking PTZ cameras.
Conclusion
For our auto-tracking camera testing we deciced to zoom in roughly 20' away from our subject and see how smoothly we could get the camera to track the subject. I think the auto-tracking cameras are going to finally make there way into most higher education lecture halls and even high end live streaming studios. I would not want to be a camera man, but this technology will help organizations save money on camera operations and allow budget to serve there organizations as best as possible.
More on Web Conferencing