Top live streaming services for churches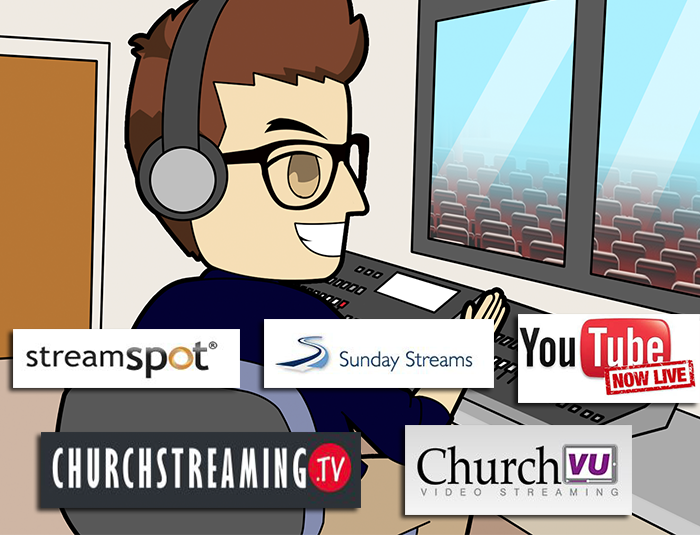 Live streaming is one of the most widely used communication tools today. Organizations small and large are utilize live streaming services to stream content to their audience. There are many platforms a user can use to show videos to his/her users such as Twitch, YouTube and Vimeo. Today we have the capability of taking this popular video presentation a step further by live streaming events to the world and having those event then converted into replayable videos. Today all of the top churches utilize live streaming to spread the good word across the world and people who cannot attend the church sessions on Sunday can just tune in to the live stream from any computer with a internet connection.
There are specialized services for churches to stream their content which provide an ideal experience for the Houses of Worship. These specialized platforms are designed to be simple and easy to use and they provide easy to use tutorials that most church staff can use to learn how to operate the technology required. Today we will look at the top live streaming services available specifically for churches.

1. Streamspot
Streamspot is a live streaming service which has been designed with the focus on convenience. Both beginners and professionals can utilize Streamspot to stream high quality live or on-demand video to their viewers across the globe. It also includes some innovative features that help the broadcaster stream videos without any issues. StreamSpot's core customers are: Churches, Synagogues and live events.
The service is extremely easy to setup, users can configure their live stream within minutes by following simple instructions available for a range of encoders and devices. Another great feature of Streamspot is that the live stream is immediately archived and available for on-demand viewing directly through the company's video player.
Broadcasters can also automate their streams by setting schedules for their streams. You can set a start time and a stop time in advance so you do not have to access the controls during the stream. For churches Streamspot offers a great solution of simulcasting to overflow, annex locations, undercrofts and to those in hospitals, nursing homes, or out of town people.
It will help them grow their audience and spread the religion to inaccessible areas. Streamspot is an affordable service that starts at $49 per month.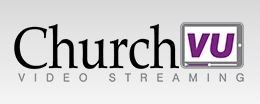 2.
ChurchVU

ChurchVU is similar to Streamspot but with a few added features. It offers live and on-demand streaming to the viewers and supports a range of devices including iPad, iPhone, Android devices as well as Roku. It can be integrated with Roku so users can watch and listen to the service from the convenience of their couch. Churches can also integrate online donations with ChurchVU and fully automate their broadcast schedules.

ChurchVU also offers a Simulcaster device that automatically broadcasts your stream to existing ChurchVU service to any HD TV, projector or closed circuit TV. It is ideal for Gathering Spaces, Undercrofts, Cry-rooms, Nursing Homes, Hospitals and Satellite campuses.

ChurchVU is extremely easy to configure and users can embed the live stream in to their websites directly. The service is priced reasonably starting at $99 per month. It is slightly higher than Streamspot but the added features make it worthwhile. And the Simulcaster device costs $999.

3.
Sunday Streams

Sunday Streams is another streaming service specifically made for churches. The low cost streaming service provides plenty of services at an affordable price. Sunday Streams costs just $49 a month and $79 a month (for a fully customized experience) making it extremely economically. The lower cost does not cut down on the services, Sunday Streams offers phone, email, and screenshots support to guide its users towards configuration and setup of their stream.

This service utilizes HTML5 video which is compatible with both iOS and Android devices. Users do not need to download additional apps to view the streams instead they can just watch on their mobile browsers. Sunday Streams also supports Full HD resolution delivering quality stream and on-demand videos over the internet.

The in-house Go Player can be embedded in to your website with ease and also acts as a standalone web-player. Broadcasters and viewers can interact with each other with the help of Live Chat which is powered by Chatroll. Similar to Church VU, Sunday Streams also has a channel on Roku for the whole family to get involved in the church speeches from their house.

Lastly, Sunday Streams support a range of codecs including H.264, AAC, and more. It supports all leading encoders so compatibility is not an issue. It is an excellent service at a very affordable price.

4.
Church Streaming

Church Streaming offers all the services that the other three streaming services offer but at a slightly higher price. It also has a custom Roku channel which is extremely popular amongst families. The major advantage of Church Streaming is the Viewer Mapping that provides viewer statistics to the broadcaster including location, duration, device and more.

It is compatible with all devices including web, iOS, Android and Windows. There are no Ads or contracts and the service relies on user subscriptions providing a hassle free streaming experience for the broadcaster and the viewer. It can embedded to any website and has a responsive design that supports both tablet and smartphones.

Users can view on-demand videos within 7 minutes after the live stream ends. Church Streaming automatically archives the live stream so no one misses the religious sermons from the church.

All these streaming services are designed for churches and provide exclusive features at minimal costs. All four services offer identical features at different pricing so it is really about personal preference and comfort. Broadcasters can try these services for free and purchase the subscription of the one they like the most.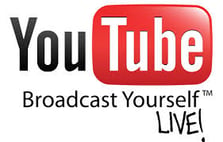 5. YouTube Live
YouTube Live is the only service we have listed that is not specifically built for Houses of Worship. We wanted to add a short piece about YouTube Live to talk about this free service and how it compares to the paid services above. YouTube Live is extremely easy to use just like the above services but in general you do not get the custom tailored church streaming experience.
YouTube does a great job offering unlimited bandwidth, live streams and viewers on the YouTube platform. YouTube also does the best job for video promotion because it is the most popular online video service. If you haven't tried YouTube Live you can read more about the Top 5 ways to stream to YouTube Live here.