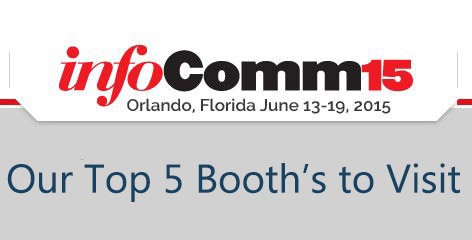 Hi Everyone!
InfoComm 2015 is going to have so many new and exciting products this year we decided to make a short list of the technology you shouldn't miss. In fact, InfoComm published "97% of our attendees say that seeing new products is their #1 reason for coming to InfoComm." If you are coming to InfoComm to see new products than the Innovation Showcase is a must stop by area! Of course distribution companies like Stampede Global are big enough to put on a technology show case of there own. We put together a short list of the booth you won't want to miss.
1. Stampede Global Booth #3859
Follow on Twitter: @StampedeGlobal
Stampede made the top of our list this year for one simple reason: the promise to mix video conferencing with the industries top drone manufactures. Stampede is known to "stay ahead of the herd" and by combining video conferencing and ariel drone usage they will definitely be on the cutting edge. The plan, as I was told by Gordon Miller, head of Unified Communications at Stampede Global, is to connect the "drone flight area" with the main Stampede booth. Stampede will have 60'x60' booth this year to demonstrate everything from Vidyo, HuddleCamHD. PTZOptics and the latest Samsung Smart Collaboration Displays. Check out the Stampede presentation schedule here.