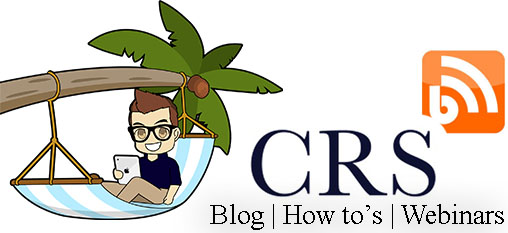 We love our customers so we created the #MYCRS contest series designed to award cash prizes to users of our products (no purchase necessary)! Each month you will have 2 chances to win big, and every contest you participate in gives you another entry into the Grand Prize in the Fall (dates TBA).
Read More
Topics: Sales & Marketing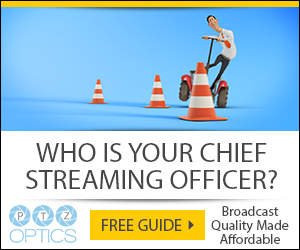 Who is your Chief Streaming Officer?
Hello AV, Broadcast and IT Professionals!
As the world of AV, Broadcast and IT continues to converge the need for a dedicated "live streaming" position has emerged! The Chief Streaming Officer (CSO) is a position increasing in demand as the value of live and on-demand video content grows. Organizations in almost every vertical have started to test the "live streaming" waters on free platforms such as YouTube Live and Facebook. The ability to reach large audiences with live streaming is starting to garner the interest of sales and marketing departments. Although traditional Sales & Marketing departments are becoming more involved they normally lack the specialization it takes to build and maintain the video assets required for producing a professional live stream. From the CEO down to the digital media department a real desire to produce professionally branded content has sparked the need to outsource or bring in house a video production professional. After our last webinar series (Found Here) reviewing the skills it takes to professionally craft fully branded live and on-demand video content we realized that our customers were dedicating more and more time to learning how to use this technology. The Chief Streaming Officer position was coined by our customers to describe the roles and responsibilities for this professional job. The CSO is a digital video content creation and management position. This professional position involves collaboration with senior management, sales and marketing to craft a comprehensive video content creation campaign often including live streaming. Skills / Prerequisites:
Understanding of Communications, Video Production and/or Graphic Design.

Understanding of Video Production Tools such as (Adobe After Effects and/or After Effects)

Plus to have Event Co-Ordination and/or Video Production experience
Job Description:
Work with CEO, CTO, Sales and Marketing executives to craft the direction of your video content creation campaign. Build and maintain the required video assets for the creation of branded live and on-demand video content. Daily operation will include working in concert with sales and marketing teams to promote company events and drive qualified sales leads. The Chief Streaming Officer (CSO) will provide insight from viewers who complete forms, submit comments and participate in live chat. The customer insights provided by the CSO's video content campaign can be used for internal direction in sales, marketing and engineering departments.
Roles / Responsibilities:
Work with CEO to understand high level video content creation campaign

Work with Sales Managers to understand the content their customers are most responsive to

Work with Marketing Managers to understand, build and compile digital video assets

Build and maintain live streaming video content creation studio.

Build and maintain live streaming plan/budget to encompass: equipment, software, CDN (content delivery network ) and other necessary items.
Upcoming Webinar and Free Jump Start Kit!
Read More
Topics: YouTube Live, Live Streaming, Sales & Marketing