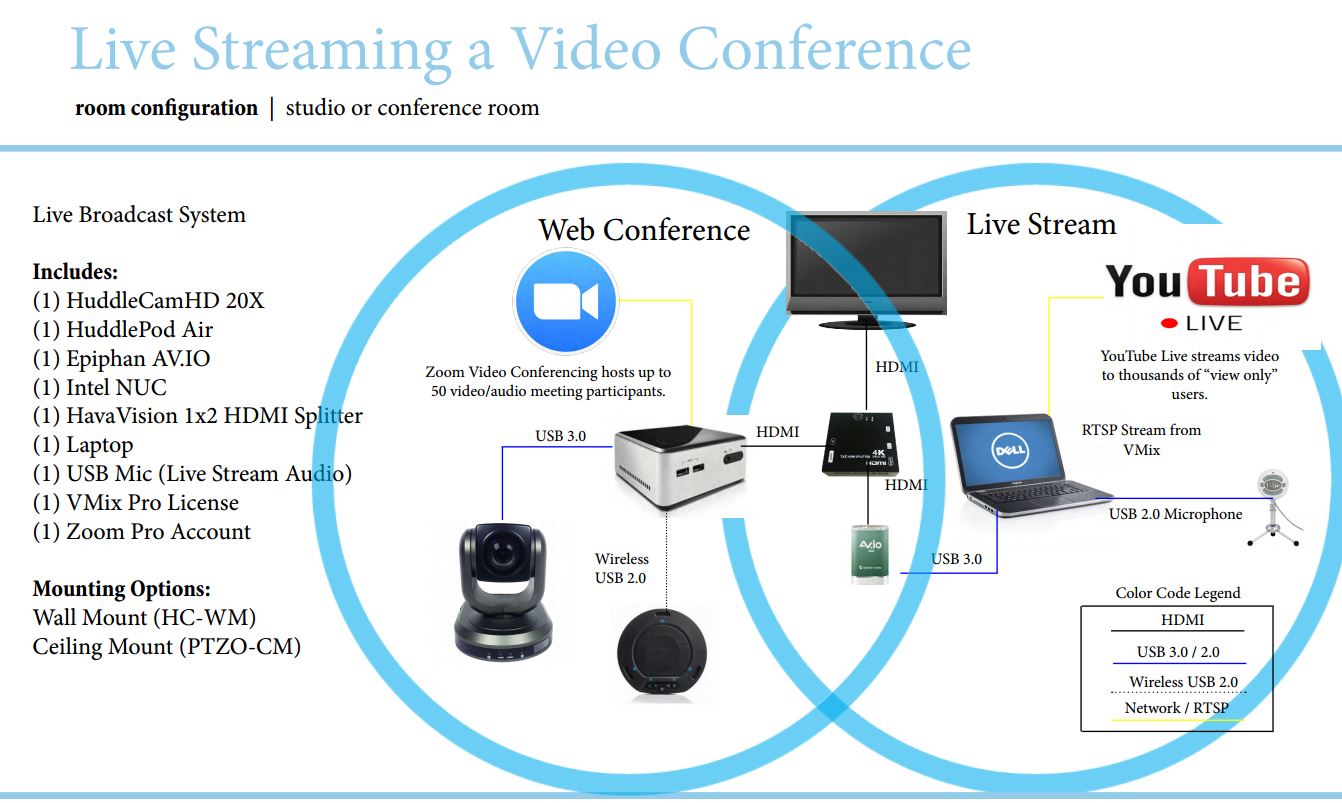 Hello AV & IT Pros!
We hope this will be an interesting post for anyone who has wondered: Should I set up a video conference call or a webinar?
What events are best suited for a video conference, a webinar or just a plain old live stream?
Sometimes the video conferencing service your using can't host everyone your expecting... Sometimes you only want to broadcast a one-way live stream. With the rise of YouTube Live, will the world of video conferencing and live streaming find synergies?
If your planning a big event you might ask yourself if your video conferencing service has enough space for everyone that your expecting. When you plan larger video conference calls, most services like GoToMeeting, WebEX and Zoom suggest webinar packages. These packages are great for adding more "view only" participants and they solve most meeting capacity limits up to 3,000 users.
But what if you want to do more of a live broadcast? You might not really need to set up a video conference at all! Maybe you can use a service like YouTube Live to stream to thousands of viewers around the world for free!
In this post we will discuss these options plus a way to combine them! That's right, tips for live broadcasting your video conference calls using YouTube Live :)
When to Video Conference:
If your used to video conferencing you will find any excuse to use it. Let's face it. Video conferencing is super easy these days! Once users start benefiting from the time savings, the cost savings and the superior communication it starts to make an impression. This is not just some "honeymoon" with a cool new piece technology either. Video conferencing usages "Grew by 100% in the past 2 years 2013-2015" (more in this Vytopia report). So using video conferencing is coming naturally to today's tech saavy workers.
If you are interested to learn more about when to meet "face to face" vs "online" check out this great article by Joe Mullich of the Wall Street Journal.