Hello IT & AV Professionals!
In this article I would like to define Unified Communications versus web video conferencing and the hybrids we find in between to shed light on where each fits into today's diverse online collaboration market. Wikipedia considers "Unified Communications" a "buzzword" stating "Unified Communications (UC) is a marketing buzzword describing the integration of real-time, enterprise, communication services such as instant messaging (chat), presence information, voice (including IP telephony), mobility features (including extension mobility and single number reach), audio, web & video ...".
I would define unified communications as any application that combines multiple forms of communication into a single integrated product suite. The easier this product suite is to use the more users will adopt the technology. Advanced unified communication solutions companies like Microsoft and Google combine multiple forms of communication such as voice, video, chat, email, presence, file sharing and collaboration into a complete product offering. At it's best UC provides fully integrated tools which enhance communication, ease of use and user adoption. Today it seems like every large communications company from AT&T to Google is offering unified communications services to enhance their core products with "collaboration and communication" services.
Unified Communications vs Web Conferencing
Most web video conferencing providers could fall under the unified communications category if they continued to provide communication services outside their core offering, which is providing online video meetings for a host and a group of attendees for a scheduled amount of time. For example I would not consider GoToMeeting a unified communication platform by itself because organizations do not rely on GoToMeeting for services such as voice, instant messaging and presence. Most organizations use GoToMeeting to supplement their existing internal & external unified communication services so I would consider GoToMeeting a "Web Conferencing Service".
Hybrid video conferencing providers integrate third-party unified communications platforms into their existing video offerings for users who have already standardized on a UC platform. Videoconferencing is a powerful tool that almost all UC providers have added into their portfolio in some way shape or form. But you may noticed some of these services "added in" to existing platforms suffer from growing pains and offer sub-par experiences when compared to the new industry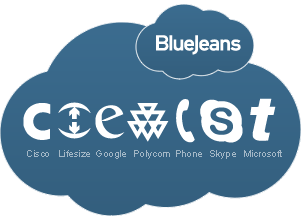 "standard".
"Hybrid Providers" offer an enhanced video conferencing experience in a number of different ways. Bluejeans, for example, offers the value of interoperability for enterprise organizations who require the flexibility to support almost any video/audio conferencing platform available in what they call "Multi-Vendor Interop". This service allows Bluejeans users to integrate various web conferencing technologies (Cisco Jabber, Google Hangouts, Skype, traditional H.323, SIP, Polycom Realpresense and more) into a single integrated platform. Other web conferencing providers such as Zoom.US integrate the pieces of UC they need to complement their exisiting video product with services like Google Talk for messaging, GMail/Outlook for email scheduling and even Microsoft Exchange/Google Calendars for their new rooms systems (more on room systems below).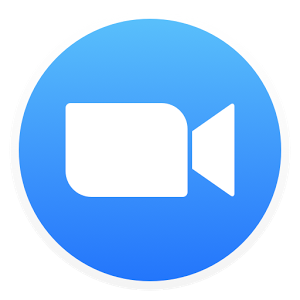 Zoom.US is a perfect example of a hybrid UC provider with entry level "pay as you go" pricing. Most small to medium sized businesses cannot afford a full enterprise unified communication deployment. Nor can they wait for a long implementation process associated with UC. Fully integrated unified communication platforms can be complicated to set up and harder to train employees to use then simplified web conferencing hybrids. The SMB market often prefers more affordable straight forward solutions with low upfront investment. Microsoft has not neglected this market and released Office 365 in 2011. Office 365 is Microsoft's cloud version of their unified communication solution that offers a "pay as you go" per user acount.Office 365 is absolutely exploding in the SMB market place. Googles "Google Apps for Work" offerings are similar and literally millions of users taking advantage of the low montly pricing models combined with mimimal start up IT requirements.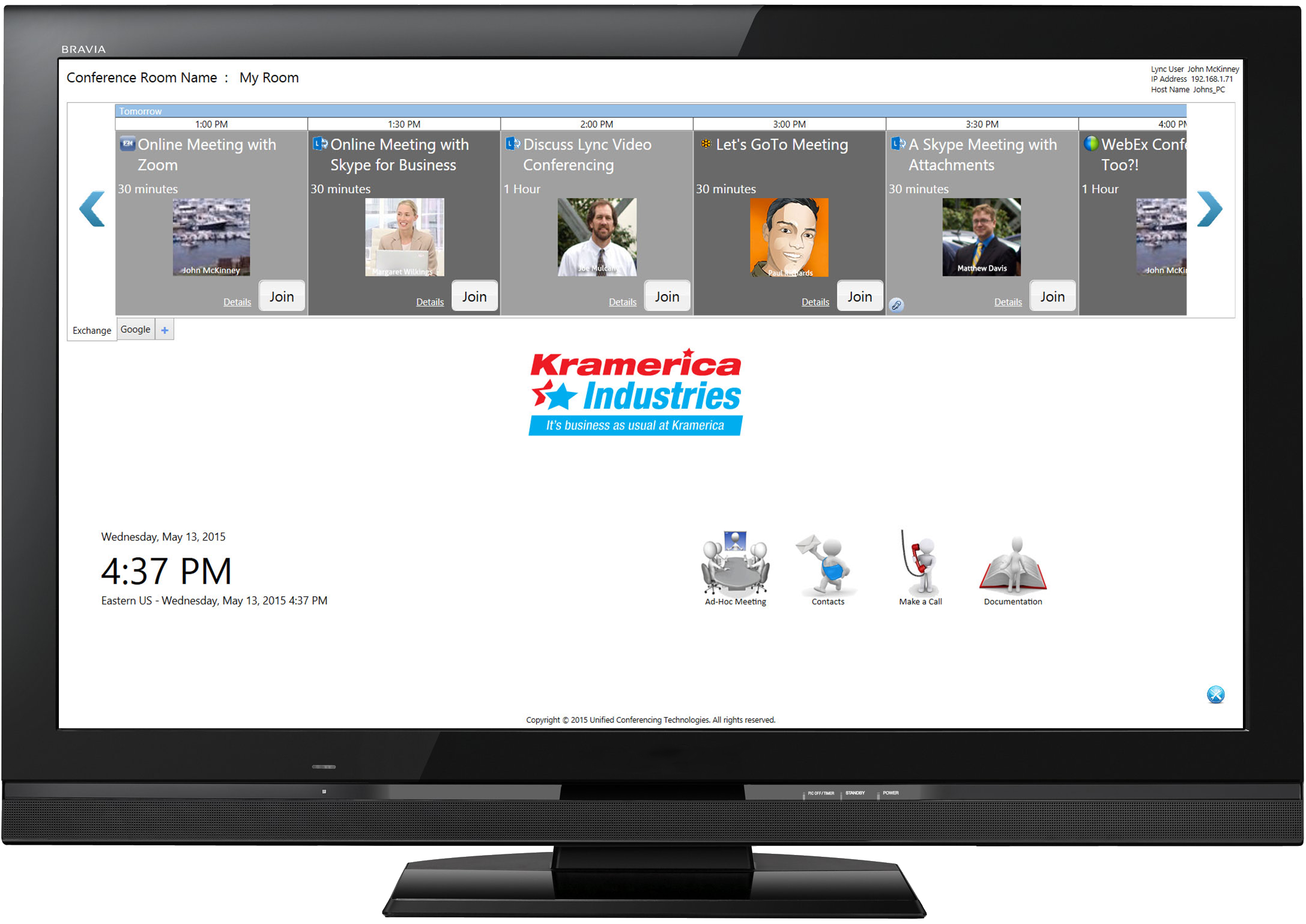 From the Desktop to the Boardroom
One major difference between traditional web conferencing solutions and unified communications is the ability to transition into conferencing spaces, e.g the HuddleRoom, the Conference Room and the Boardroom. Web conferencing platforms such as GoToMeeting and WebEX were designed for the desktop experience whereas Unified Communications providers like Microsoft have made huge strides toward supporting meeting spaces in what they now call "Skype Room Systems". Google has done the same with their "ChromeBox for Meetings". These systems leverage the UC's calendaring system and conferencing technology to create a seamless transition from the desktop to the boardroom. The major calendaring systems used today are Microsoft Exchange and Google calendars (there are a host of others as well). These are at the heart of both Microsoft and Google's room systems. Both companies use there calendaring platforms to display the room schedule in thier "Room System" dashboard to allow users to launch the appropriate meetings when they enter the meeting space. The workflow is simple and straight forward. You book your meeting on a shared calendar for the space and launch your meeting when you enter the room from a selection of calendar entries.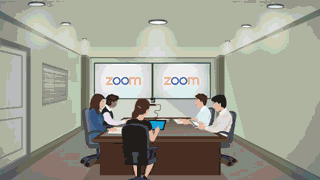 When unified communications reaches the conference room, it's important that the solution integrates smoothly with the enterprise' calendaring system and the email platform employees use to schedule meetings. Google has taken advantage of this with their chrome box for meeting systems by dedicating a Google calendar account to each conference room. Microsoft's approach is similar as their room systems require both a dedicated Skype for business account and an exchange account for room management and videoconferencing. Zoom.US our "hybrid example" now also offers a "room system" they call "Zoom Rooms", which integrates with either Google calendars or Microsoft exchange. While these systems are a huge step in the right direction, the main objection to the implementation of these systems is interoperability. The ZoomRooms only work for Zoom. The Skype Room Systems only work for Skype for Business and the ChromeBox for Meeting systems only work with Google Hangouts.
There is a company called UnifiedCT who has solved this problem for Skype for Business / Lync users with their new product Unyfy. Unyfy is built to support the native Skype/Lync SDK just like "Skype Room Systems" but it can integrate with both Microsoft Exchange, Google Calendars and the industries top web conferencing software such as GoToMeeting, WebEX and Zoom.US. This is the first software only "room system" solution you can install on any Windows PC. UnifiedCT is offering free 30 day trials at their website http://UnifiedCT.com if you wouldl like to give it a try. It worth noting Unyfy also offers complete "Room Solutions" with their software pre-installed on a Intel NUC (Brochure Here).

Summary
The communication needs of organizations vary greatly. Some organizations may only need simple WebRTC video chat to realize huge communication benefits. While other organizations require advanced security and auditing to allow the use of these powerful communication tools. Because there are so many applications for this technology, the market will remain diverse with enterprise-level unified communications, specialized web conferencing providers and a host of hybrid solution providers. The telemedicine industry is a great example of a market with its own set of security concerns that requires HIPAA compliancy. Companies like VSee have done extremely well in this space creating specialized virtual waiting rooms and easy to use HIPAA compliant video conferencing. In many small to medium size businesses the lower the learning curve the higher the adoption rate will be. The SMB market will prefer straightforward solution sets with simplified interfaces while the enterprise market will prefer more advanced features set with the highest levels of security. Fueled by both Unified Communication & Web Conferencing we are seeing professional USB conference solutions from companies such as Crestron, HuddleCamHD, Polycom, PTZOptics, SMART, & Vaddio.
What products do you think hit the mark for this new era of UC?
Where do you see the market heading?
Upcoming Webinar
If you are interested in learning more about Web Conferencing and Unified Communication technology register for our upcoming webinar:
When: October 15th 9AM PST & 12PM EST.
Topic: Unified Communications vs Web conferencing.
Description: Learn how each plays a different role in video conferencing from the desktop to the boardroom... This training session include (3) 15 minute webinars reviewing the latest solutions f

or web conferencing, unified communications and live streaming technologies.

Attendee's will be entered to win a free HuddlePod Air the all new wireless USB conference phone!