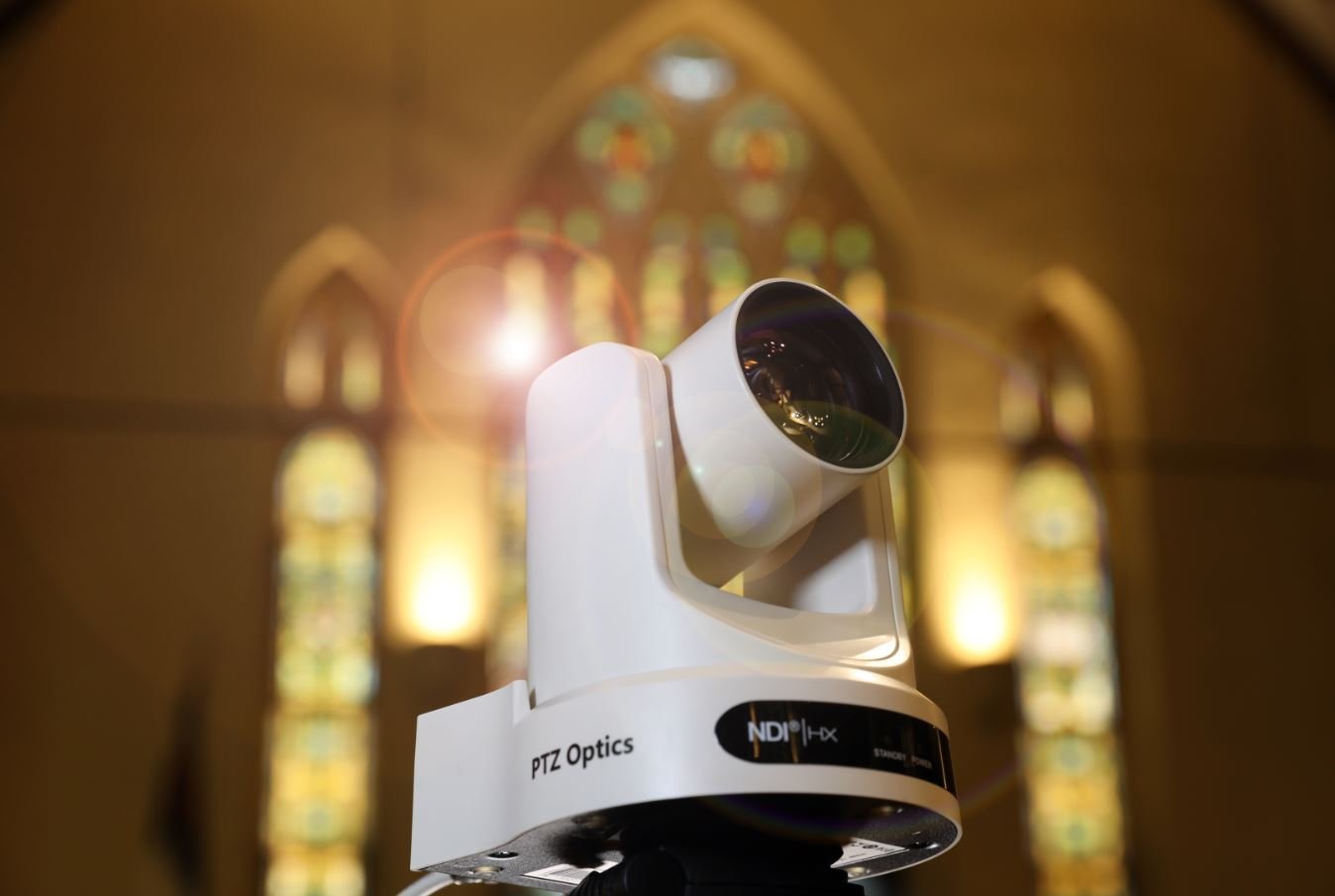 Recently, the Conference Room Systems crew visited the Olivet United Methodist Church in Coatesville, Pa., to check in on some PTZOptics cameras that they purchased from us in late 2018. Did you know that CRS has a suite of products that are being used by houses of worship to live stream their services? Olivet, like many houses of worship we help throughout the United States, incorporates a live stream as part of its weekly service. Members of the church say the weekly live stream has allowed not only the worshipers inside the church to see the service projected onto two large screens but also congregants at home or those out of state are able to tune in. Additionally, the larger screens have also helped visually impaired congregants who have found the larger print on those screens easier to read, helping them to participate in weekly services.
We asked Mike Givler, whose been heading the church's live streaming efforts, some questions about his experience:
CRS: Mike, tell us about your very first live stream?
MG: The very first live stream was a Sunday when our former pastor had come back to the church. He's 90 some years old, and he was here to baptize his great-granddaughter. It just so happened that one of our former members who lives in Massachusetts stumbled upon the live stream. She had not been back to the community for quite a long time, and she texted during the service saying she was so happy that she was able to tune in and see her former pastor. Months later, our church secretary told us that we'd received a donation from her because she's been watching every Sunday. She said it's meant so much to her to be able to tune in to see her former church that she's not been able to see for a long time. Her contribution was in gratitude for us being able to live stream our services.
CRS: Wow, that's wonderful. How about the different people who are watching the live stream, what are they saying online in the comments?
MG: The people tuning in are generally members of the congregation who are either on vacation, can't make a particular Sunday or even ill. We're so glad they are able to tune in and watch the service. It's my grandson who is operating the system and he sits there with his phone, and he will actually text back to the people commenting to thank them for watching. You never know what the impact is going to be. You never know how many people are going to tune in. When we started this we never knew how many people would actually watch every Sunday. But when we check online, we see there are at least 50 or 60 who are regular subscribers. That means those people are actually scheduling a reminder to be able to watch the service when it comes on every Sunday.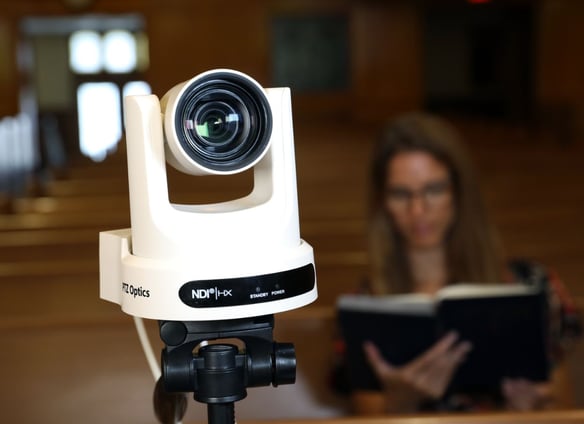 CRS: Tell us about your new pastor. How involved is he with the look and feel of the broadcasts?
MG: We're a Methodist church, and pastors change from time to time. We had a former pastor, Pastor Johnson. He was very into the technology. He's actually the one who inspired us to be able to to get this installed in our church. He's the one who actually did it, and he had a great deal of input into how this was going to to look online, how we were going to be able to show this every Sunday and maybe what the impact would be. We have a new pastor now who is not into technology a whole lot, and he admits that he wants to learn more about the system. He's said to me that he'd like to sit down and learn how to operate this so that he can get a better feel for how we can integrate the electronics and the the streaming into our service every Sunday.
CRS: Tell us about Christmas time and what was it was like to have a new system.
MG: Christmas is a great time for all churches of course. We had three services, which were all broadcast to the live stream. One was at 4:30 in the afternoon another one at 7 in the evening and another one 11 at night. There might not be people who are up at 11 at night and able to watch that service, but they're recorded. So anyone can go back and watch those services even if they weren't able to make the actual service. It was great for people with younger children who couldn't attend at that hour. That's something we weren't able to do in the past. We used to record services but we were previously only able to capture the vocal part, but now we can share both the visual and the vocal. We also had a Christmas cantata, and we were able to broadcast that. We got a lot of comments from people who were able to watch, some of whom weren't even members of our church.
CRS: Tell us about the different views that you captured with the cameras?
MG: We were able to capture different kinds of views-- close ups, soloists performing, and we showed the whole broad church. The space was decorated with all kinds of flowers and Christmas decorations, so it really brought a new perspective to the people who watched the stream.
CRS: Do you have help with the weekly live stream production?
MG: I have a grandson who is 17-years-old, and I've been able to get him more involved in church because of the cameras. He helps us every Sunday. Operating the cameras is actually pretty simple once you have learned it. I am 72-years-old, and I have learned a lot about how to operate this system.
CRS: We know a lot of churches are trying to get the youth more involved. You mentioned that your grandson likes to game. Children in that age age range may feel at home using a joystick much in the same way that gamers use a joystick. Tell us about the cheat sheet that you made for him to help him learn more about operating the cameras.
MG: We created a cheat sheet with the presets that can set the PTZ camera to a preset move. My grandson is able to focus in on the pastor, or he might be able to focus in on a soloist who is singing that particular Sunday. He can just hit those presets, and sometimes he'll even use the joystick. Like I said, the bonus is that it's gotten him to church every Sunday. That's been one of our goals because it can be a difficult thing to get young people involved. It was one of the reasons we went to the to the technology pieces, adding it to our service so that people of all ages would be able to utilize it.
CRS: Thank you, Mike.
MG: I enjoyed speaking about my experience. Thank you for the opportunity.
To learn more, get the free ebook by clicking below!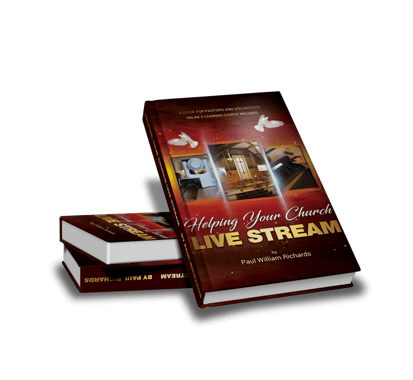 Watch the video of our case study here: