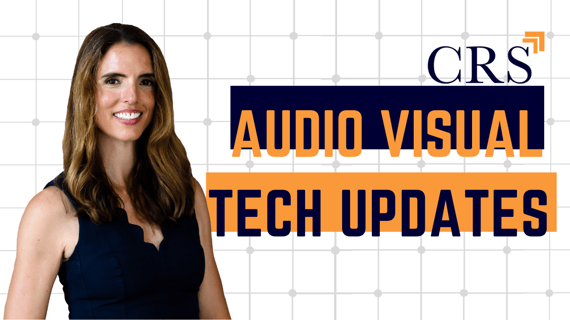 It was an exciting week at Conference Room Systems, as we debuted the premiere of CRS Tech Talk, a weekly show streamed to both our YouTube and Facebook channels, covering audio visual solutions and conferencing technology. The show, hosted by me, will air Wednesdays at 2 p.m. Eastern Time (11 a.m. Pacific). Please make sure to subscribe to our YouTube Channel and like our Facebook page for show notifications!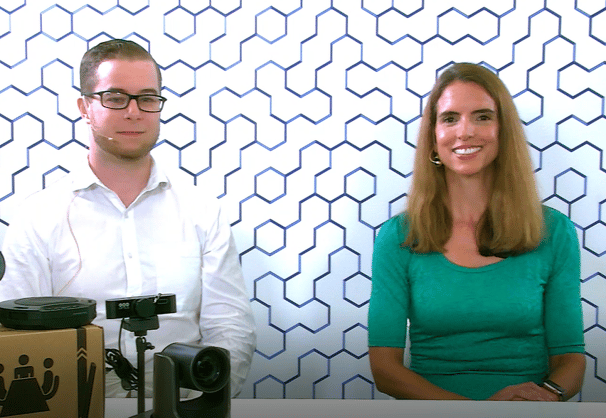 In case you missed the premiere, I spoke with CRS product expert Sean O'Connor about some of the audio visual trends taking over conference rooms and organizations throughout the U.S. One trend we discussed was the emergence of all things wireless. Workers want flexibility, compatibility and the ability to have tech solutions on demand. Two of our latest CRS offerings meeting this growing demand are the HuddleCam HD HuddlePair and the HuddleCamHD HuddleShare. Both products offer end users convenience when it comes to their conferencing and data sharing needs.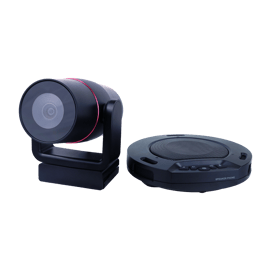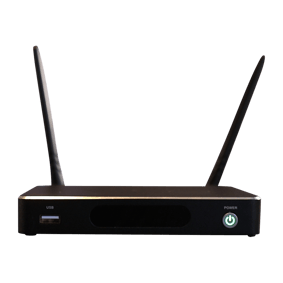 The HuddlePair is a wide angle webcam that includes a wireless speakerphone. The camera features an internal wireless receiver for the speakerphone, granting a complete connection through a single USB 2.0 cable. The HuddleShare is a seamless, wireless content sharing device designed for users to easily share ideas and content securely from any Mac, PC, Android, or iOS device directly to any meeting room projector or LCD display with HDMI.
Sean also highlighted another trend: the popularity of live streaming. This is an industry that is growing by leaps and bounds and is expected to reach $70 billion by 2021. Whether you're a business owner or marketer, live streaming can be a powerful tool to launch a product or grow a brand. Imagine, showing a new product to thousands via a live stream! Many CRS customers are looking to learn more about the best live streaming equipment for their next project or which broadcast camera offers both quality and value. In addition to the HuddleCamHD suite of products, CRS also carries the extremely popular PTZOptics line of producer kits. These kits, which include an Intel NUC Skull Canyon, offer a high-quality video solution for live streaming and recording with up to two cameras. Whether creators are involved in municipal government work and need to live stream a meeting, or they're looking to stream their house of worship's weekly services, these kits will help make it happen. Accompanying the kits, a vMix software package will enable creators to live stream, record and even edit their production!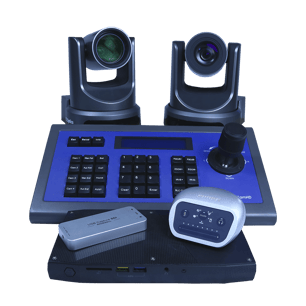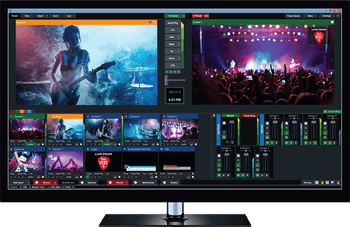 Finally, web conferencing is definitely here to stay. Today, everyone wants mobility. Many work teams are remote, and meeting in one location isn't always a possibility. For those wanting complete flexibility, they can take a webcam to the office or their favorite co-working space. The latest model from the PTZOptics line, the PTZOptics Webcam 80, is an easy to use plug-and-play webcam with auto focus. At under $90, this is a high-quality solution for any professional. It's also an option for vloggers or gamers engaged in E-Sports.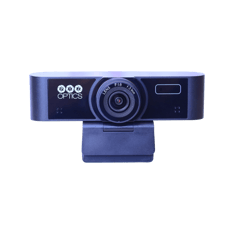 For a camera that is slightly more of a permanent fixture, the HuddleCamHD HuddleView Auto Framing Camera uses facial tracking and motion to frame users. This camera is especially designed for use in today's popular huddle rooms.
So whatever audio visual solution you're looking for, know that CRS has a variety of high-quality options and the expertise to support you and your project! Call us with questions or for guidance, or simply click the button below for personal assistance.
Watch the full premiere here.