Hello A/V & IT Professionals!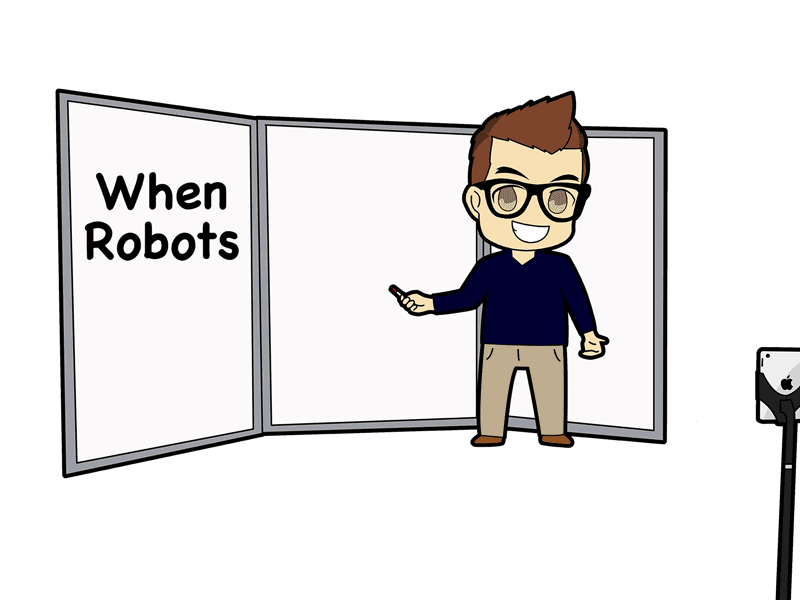 Robots are coming for the video conferencing industry like the T1000's in Terminator! That's a little far fetched, but when will we see integration with the industry's most popular software providers like GoToMeeting and WebEX? Is the need for mobile video robots too small? From my converstaion with DoubleRobotics the industry is expoloding! From distance learning, to over sea's touring, to actual mechanic oversight in car manufacturing.
Is the industry ready for this kind of video conferencing?
What web based video conferencing software will be used?
Who are the leading Robot manufactures focusing on Web Conferencing?
Is the video conferencing industry ready for robots?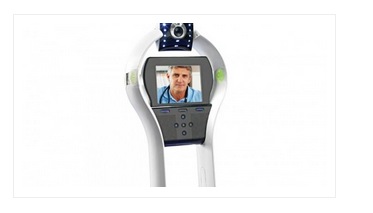 In my opinion, the web video conferencing software we have today was built for desktop video conferencing. That's what Skype, GoToMeeting and WebEX made their initial designs for. It drives AV integrators crazy! We are working around the cloud to adapt this model to larger venues like: Conference Rooms, Boardrooms and Auditoriums but it's finally starting to come around with companies like Zoom.US offering "Zoom Presence" a version of their software designed for the conference room. It would seem like this "desktop video conferencing" software approach would lend itself well to mobile video conferencing robots who can roam around offices. Now that we have mobile video conferencing robots that can leverage a iPad or Android device for your camera and microphone the traditional software company's will only need to integrate robot movement controls into their UI. In a perfect world the user is given controls over a mobile robot they can control movement through offices, manufacturing plants and even some outdoor applications. Are we ready? I would say the market is starting to open up.
What web conferencing software is being used?
Currently integration with traditional video conferencing software platforms like GoToMeeting, WebEX, Skype or Microsoft Lync seems limited. Companies like DoubleRobotics have created their own WebRTC platforms that integrate the robot movement controls. Cisco has been able to integrate the controls into their existing video conferencing systems but overall the majority of web conferencing software is un-compatible. I have seen companies integrating mobile telemedicine carts with traditional video conferencing software like Cisco Jabber, Microsoft Lync and Skype. But these deployments are mobile carts not controllable mobile robots.
Who are the major players in the Mobile Video Conferencing Robot Field?
I put my money on DoubleRobotics who has broken the lowest price point of $2,799. DoubleRobotics is showing up all over the place including the Apple Store. IVCi also has a solution called VGO focusing on the telemedicine industry. The popular Robotics company iRobot has also joined up with video conferencing giant Cisco to create a mobile robot called the iRobot Ava 500. I know there are more if anyone can mention them in the comments area they will be added? What are your thoughts?
Check out the DoubleRobotics $2,499 Mobile Video Conferencing Robot here!