Hello IT & AV Pros!
For those of you who follow the "USB Revolution" as Vaddio has popularly termed the shift toward "Web Conferencing Equipment" you have seen the many breakthrough's in this industry. Web conferencing software pioneers such as Skype, GoToMeeting and WebEX were years ahead of the hardware technology we are now using to create successful meeting spaces for web conferencing (Technology Timeline Here). Today we wanted to demonstrate a important breakthrough for USB audio conferencing and explain why it's so important for the industry.
1. Wireless Technology is Important
2. High Quality Audio is always King
3. Wireless Video vs Wireless Audio
Wireless Technology is important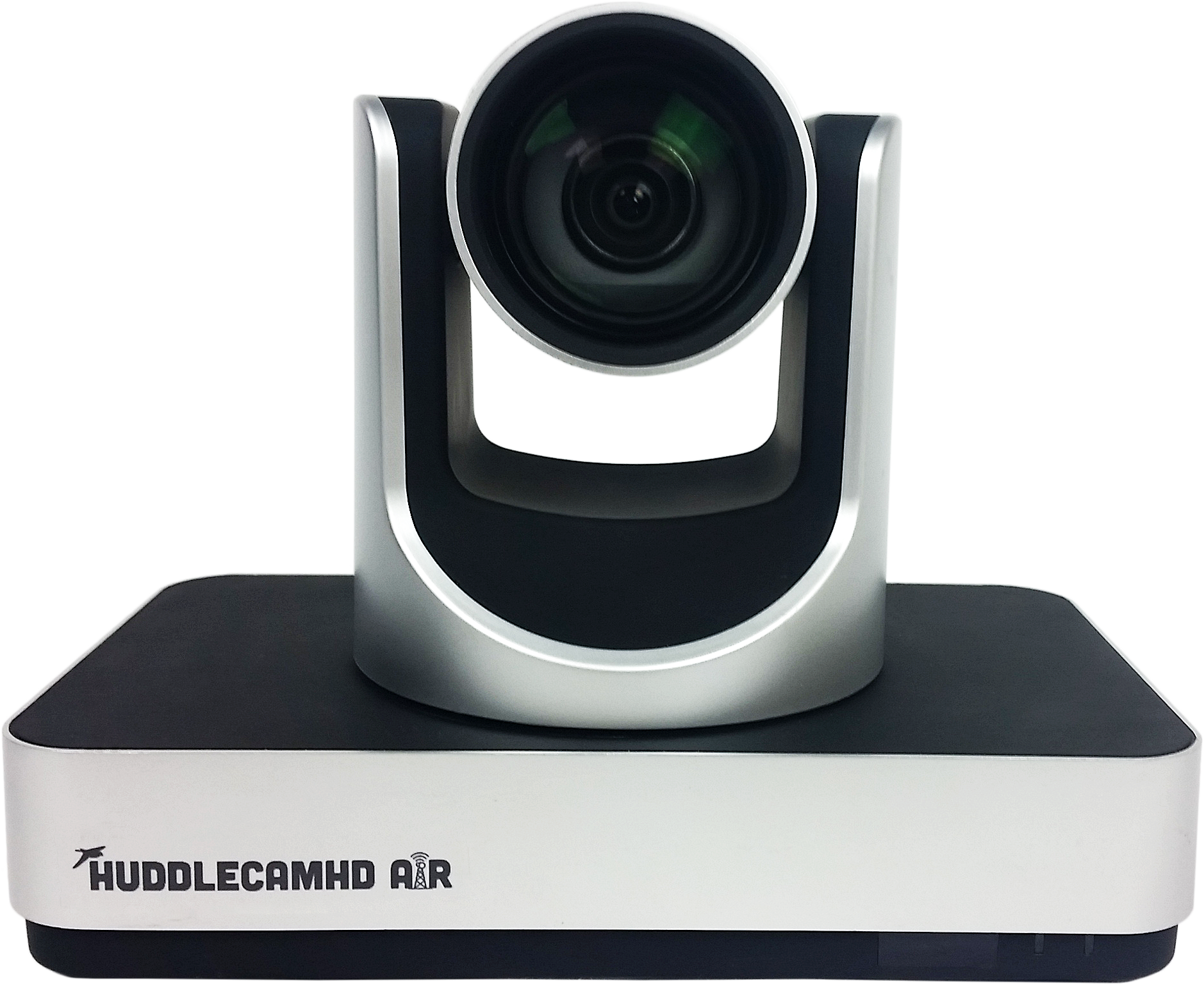 This year we have seen the release of the worlds first wireless USB camera (The HuddleCam Air) and various new wireless speakerphones using Bluetooth such as the Jabra Speak 510, Infocus Thunder and the Evoko Minto. Today we even have a wireless USB 2.0 speakerphone, the HuddlePod Air, that breaks away from the Bluetooth mold and offers a wireless connection using 2.4GHz.But before we get into the weeds with technology details let's talk about why wireless technology is so important.
Cables draping over the floor is simply not an option for most companies and certainly not a safe one. Besides the tripping hazard issue, the entire system you are trying to build is at risk when a foot gets caught under the exposed cable.
In order to set up a successful online meeting system users need access to:
A Computer
A USB Speakerphone
A USB Camera
It really is that easy with online video conferencing! But atleast one of these items needs to be wireless to avoid cables running over the floor for rooms where the table is not physically connected to the wall. Now you can consider a wireless USB camera at $3,599 or a wireless USB speakerphone for $299 :) Easy choice for most conference rooms.
High Quality Audio is always King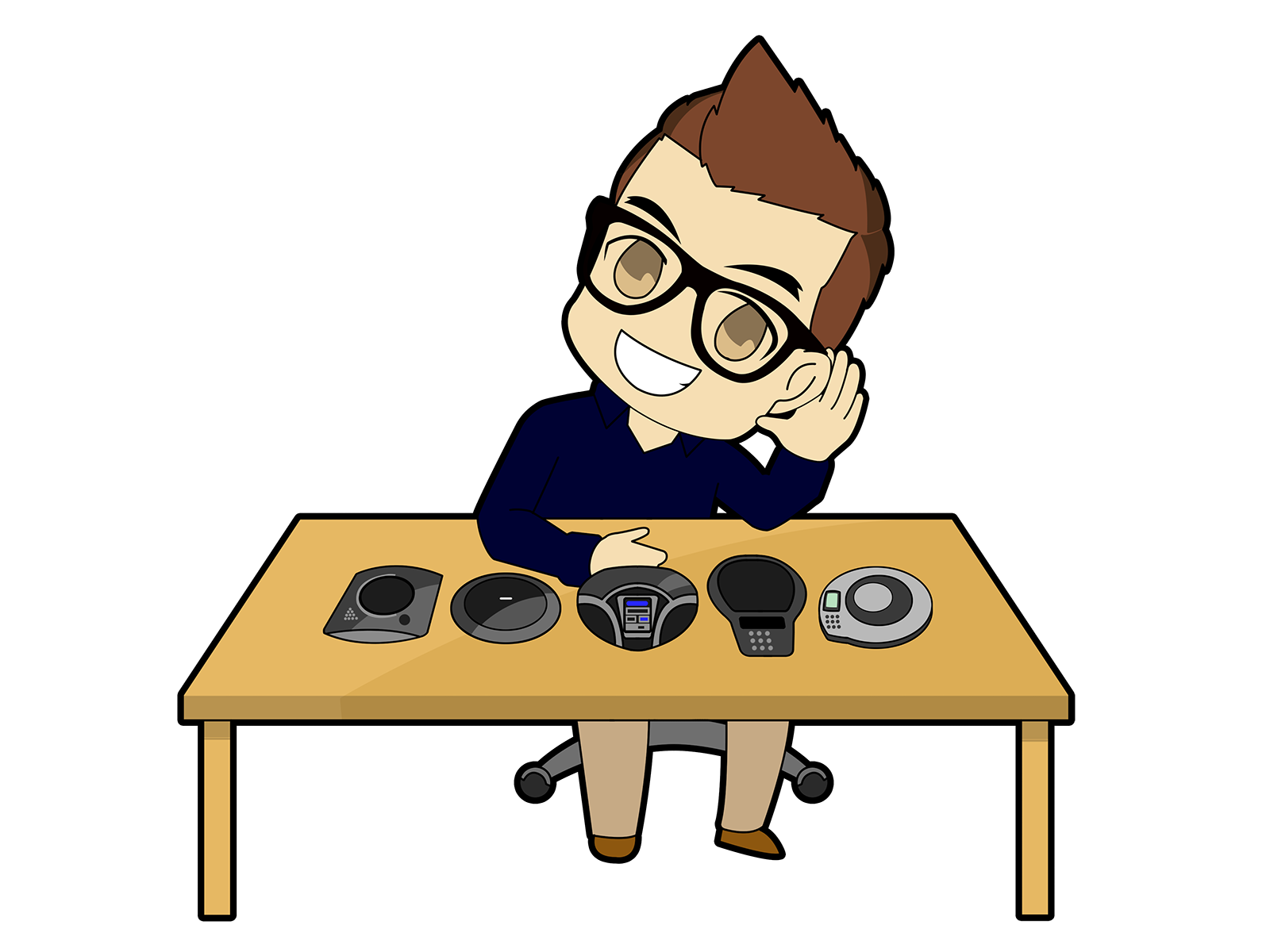 When your bandwidth fails and the cameras picture isn't clear, most of the time you can still finish your meeting relying just on audio and screen sharing. But have you ever had the audio cut out completely? It's like watching a HD movie on mute. It just doesn't feel right... Audio quality is so important audio visual integrators' will stop at no end to provide the highest quality "Crystal Clear Audio". It can take days tuning a audio system just right to fit the acoustics of a room when it only takes minutes to press "auto-focus" and tweak setting on today's web conferencing cameras (some advanced manual features can take time to tweak but most features such as Wide Dynamic Range and Auto-Focus are automatic).
That's why the introduction of wireless USB 2.0 speakerphone is such a big deal! 2.4Ghz is a much wider bandwidth range that can now support 256 channels of echo cancellation, noise suppression and full-duplex audio. Finally we don't have to worry about the headaches of pairing and re-pairing Bluetooth just to get a sub-standard audio quality and avoid tripping over cables. Bluetooth has a host of quality issues and even Bluetooth 3 and 4 require a WiFi connection to reach the bandwidth threshold of 2.4GHz.
Wireless USB Video vs Wireless Audio?
Wireless USB audio is a heck of a lot cheaper than wireless USB video. The only wireless USB video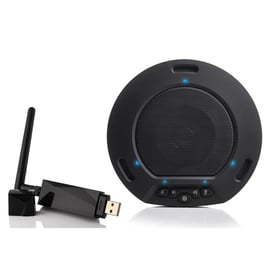 conferencing available starts at $3,599. The HuddleCam Air is a high end near zero latency wireless 12X Optical zoom conference cameras with IP streaming and control. And it's the only one of it's kind. But it's still out of the budget for most small to medium sized conference rooms. With the HuddlePod Air priced at just $299 we have what I like to call "a game changer". Now we have a no brianer set up for web conferencing rooms. Put the computer and camera on one end of the room (behind or below the LCD) and your HuddlePod Air on your table. All the USB cabling issues disappear and we don't have to rely on Bluetooth's spotty audio connection. It's also worth noting that 95% of conference rooms are set up with a computer next to the LCD because of the HDMI or VGA cabling for video. So it just makes sense to have the microphone wireless.
The proof is in the audio recordings below. We have over 50 audio recordings from the top USB and Bluetooth speakerphones on the market. Take a moment to hear the results of our testing below.